Remember when the biggest problem the Leafs had with Nazem Kadri was that he was fat?
Those were good times. Innocent times.
Things aren't quite as simple these days as the latest chapter in what is going down as one of the strangest seasons in Toronto sports history took another twist when Brendan "Garbo" Shanahan emerged from his executive suite to announce that Kadri is going to sit out the Leafs' next two games – Wednesday night against Buffalo and Friday night against Calgary.
That would push Kadri's punishment for ostensibly being 15 minutes late for a meeting on Sunday to a total of three games.
But the public flogging that the Leafs put Kadri through always seemed like there was something deeper afoot, and now we know.
Sort of.
Unless Shanahan – as was jokingly raised on Twitter – simply got nostalgic for doling out punishment, it begs all kinds of questions, none of which the rookie Leafs president effectively answered in a surprise media appearance at the Leafs morning skate.
But he hinted at a lot.
"There's more to this, obviously," Shanahan told reporters. "If this were a case of Naz being 15 minutes late to a meeting, one time, yes, you could probably sweep this under the rug and handle this internally … [but] we expect a certain amount of professionalism, it's time for him to start making better decisions. There's a history here.
"There comes a point in the careers of many hockey players … where you have to grow up. Naz is 24. This is not something where we thought it would benefit him to sweep it under the rug. He understands our decision and how serious we are about him taking the next step and incidents like this won't be tolerated."
It's an odd stance given everything Shanahan has tolerated in barely a year on the job, but I guess you have to draw the line somewhere.
---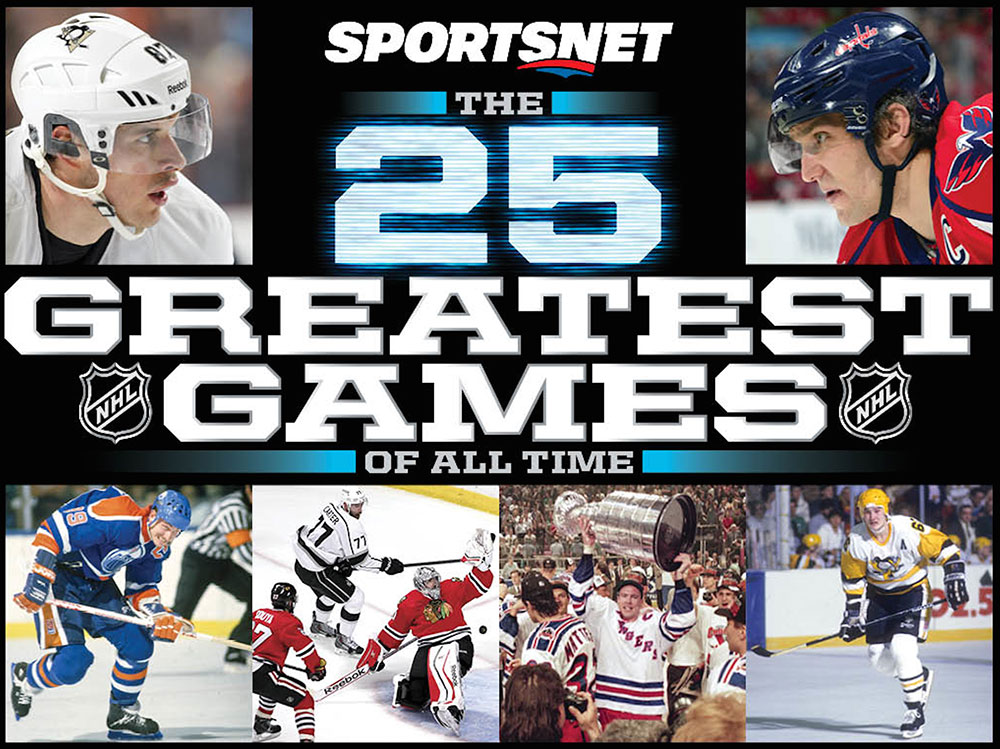 We've ranked the 25 Greatest NHL Games Ever Played. Get the free, digital-only edition of Sportsnet magazine on your iOS or Android device right now.
---
A cynical take is that Shanahan was being Machiavellian about the whole thing. With the sad-sack Sabres in town and the Leafs in a neck-and-neck battle with Carolina and possibly Arizona to end up with the fourth-best draft lottery odds if not the third-best (Edmonton and Buffalo seemingly out-of-reach for the top-two spots) sitting one of the Leafs best forwards (not saying much, true) for "disciplinary" reasons could be a masterstroke.
Similarly the Leafs are planning to dress six left-handed shot defenseman for the first time this season. Hey, every bouncing puck not corralled at the blue line counts.
More broadly, Kadri is a restricted free agent this summer, to the extent he has much leverage, publicly branding Kadri as problem child with lifestyle issues can't help his cause very much. At the same time if the Leafs decide that Kadri can't be reformed, the public shaming can't help his trade value.
So Shanahan is taking a risk.
If the issues were deep enough and long-standing enough, why didn't Shanahan just suspend him for three games on Sunday, when they first arose? Why have Kadri do his public apology on Monday, sit out Monday night only to drag him and the club through the news again two days later?
It makes almost no sense.
But it's not the first time the club has gone out of its way to embarrass a player who – as one of the few homegrown, first-round picks on the roster – is a building block, even if by default.
Two years ago during the NHL lockout when Kadri was with the AHL's Toronto Marlies then head coach Dallas Eakins lambasted Kadri for his lack of professionalism, only then the implication then was that it was his penchant for cheeseburgers over kale salad that drew the club's ire.
"The one thing Kadri has to improve is his eating habits," said Eakins. "His body fat today is probably in the bottom three to five guys in our whole camp. That's unacceptable.
"That's the easiest part coming into camp is eating correctly and training correctly. I think he's probably improved a little bit on the ice. His diet is not where it should be."
It seemed like a broadside swipe, but it was approved at the time from the office of then Leafs president Brian Burke after the organization had been disappointed with the commitment Kadri had made in off-season training with fitness guru Gary Roberts. Again lateness was a problem.
Two years later it doesn't appear that Kadri has quite got the message and Shanahan deemed it important enough to risk permanent damage to the reputations of one of his most valuable assets.
"There have been some incidents," said Shanahan, remaining vague. "There's a maturing process that happens for all NHL players. We expect Naz to be a little more consistent and the easiest thing would be to sweep this under the rug. We would not be doing Nazem, who we care about, a service
"We need this to be a real learning moment. It's something that's happened to me in my career, it's happened to a lot of players and we didn't think we'd be doing a service for him or our team or our organization if we didn't address it in a firm way."
Take Shanahan's word for it. There's no reason to believe the Leafs are making this up as they go along, is there?