Toronto Maple Leafs president Brendan Shanahan joined Prime Time Sports on Sportsnet 590 The Fan Wednesday to talk about the club's new logo, future uniform changes, and the development of Nazem Kadri.
The Maple Leafs unveiled its new logo for the 2016-17 season on Tuesday night to mostly positive reviews. The new design leans on classic elements, like the 31-point Leaf emblem the club wore between the 1940s-to-1960s. It also features 13 veins, which represent the franchise's 13 Stanley Cup championships.
Shanahan confirmed that more veins could be added in the future.
"We have 13 veins on the upper part. Plenty of room, hopefully, to add more veins," Shanahan said. "[Laughing] And that's been discussed."
The timing of the release struck some as an odd decision. Shanahan addressed the decision to unveil the logo midway through the season, noting that he approached MLSE executives about what they would have done different when they planned uniform changes for the Toronto Raptors.
It's about controlling the message and avoiding leaks.
"It leaks out and all of a sudden other people are delivering the news for you. If we didn't take control of the message and release at this point here, some people were already starting to leak things out. We wanted to be able to tell our players first. We wanted to be able to tell our alumni first. We wanted to be able to tell our fans first," said Shanahan.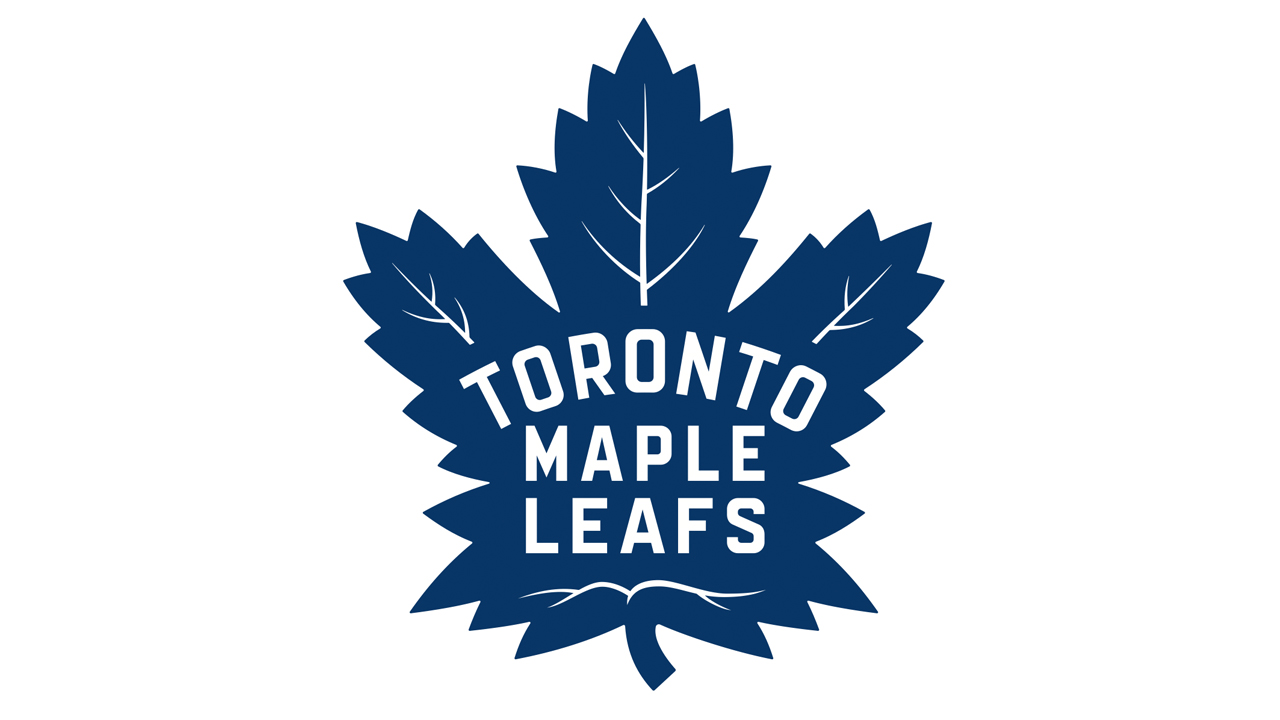 A new logo is just a small part of Shanahan's vision for the Maple Leafs, but its nod to the franchise's history makes it an important piece of the plan.
"Changing our logo is not going to win us a Stanley Cup," he said. "We believe lots of little things matter. Mike [Babcock] and Lou [Lamoriello] have done a great job this year of changing the culture of the dressing room and changing the work ethic on the ice.
"When we start to tell ourselves and tell others what it means to be a Maple Leaf and we looked at our history, it's guys like Syl Apps, Teeder Kennedy, and George Armstrong…we want to set the bar with them and we want people to aspire in the future to have that same sort of championship pedigree."
As for coming changes to the Maple Leafs' sweater, Shanahan quelled any concerns of a drastic redesign.
"I think people are going to like what we've done. It's simple, it's clean, and it's about the logo. I believe fans will be just as happy with the rest of the sweater as they were with the logo itself. I would say they're subtle [changes]," he said.
The conversation shifted to 24-year-old centre Nazem Kadri and how he's performed since Shanahan imposed a three-game suspension on him in March of 2015.
"The easiest thing for us to have done and also the worst thing for us to have done for Nazem Kadri's development would have been to sweep it under the rug," Shanahan said.
"If we just wanted to move on, if we didn't care about him, the best thing would have been for us to keep it quiet and try to move him.
"I had said at the time that I felt he was an important part of the future. I hoped he would have responded positively and so far he has responded very positively. I said at the time as well, it happened to me. I was young and immature as a player on the Devils and Lou sat me down three games for missing a practice or being late for a morning skate.
"It's really not about avoiding or hiding from adversity. It's what do you learn from it, how do you come out of it? I'm really pleased with Naz so far."