TORONTO — There is very little room for sentimentality in the business of pro hockey. Few understand that better than Brad Boyes.
Once drafted by his hometown Toronto Maple Leafs — and traded twice before playing his second NHL game — he's had to scratch and claw his way throughout a respectable career, enduring tryouts and a buyout and a little bit of everything else in between.
So when Boyes agreed to attend Maple Leafs training camp on a PTO this fall it wasn't out of a sense of destiny or because he liked the idea of coming full circle.
Nope. It was a business decision.
---
LISTEN: Brad Boyes on Brady & Walker
---
"I think there is an opportunity," he had said before signing a $700,000, one-year deal on Sunday night.
Boyes outlasted fellow veteran forwards Curtis Glencross and Devin Setoguchi, who were released from PTOs when he was offered a contract, and will now get his first opportunity to play in Toronto more than 15 years after becoming a Leafs first-round pick.
This is the second time he's managed to turn a tryout into a contract, and the prior experience had to help. Boyes was upbeat despite the unfavourable situation and played well during the pre-season games.
A summer where the NHL's middle class was squeezed like never before forced him to play for a job, but he refused to look around at others with guaranteed contracts and feel sorry for himself.
"I've played in the NHL for 10 years," said Boyes. "I'm still looking to do that. I think I'm pretty lucky with what I've had; I don't plan on ending it right now. But as far as fairness, the old saying goes: 'Life's not fair."'
The latest leg of this journey has come with at least one brief trip down memory lane. When the Leafs were given a day off last week Boyes decided to go through some boxes that had been collecting dust in his parents' basement, and he found the hat he was given on his draft day in 2000 along with some newspaper clippings and other mementos.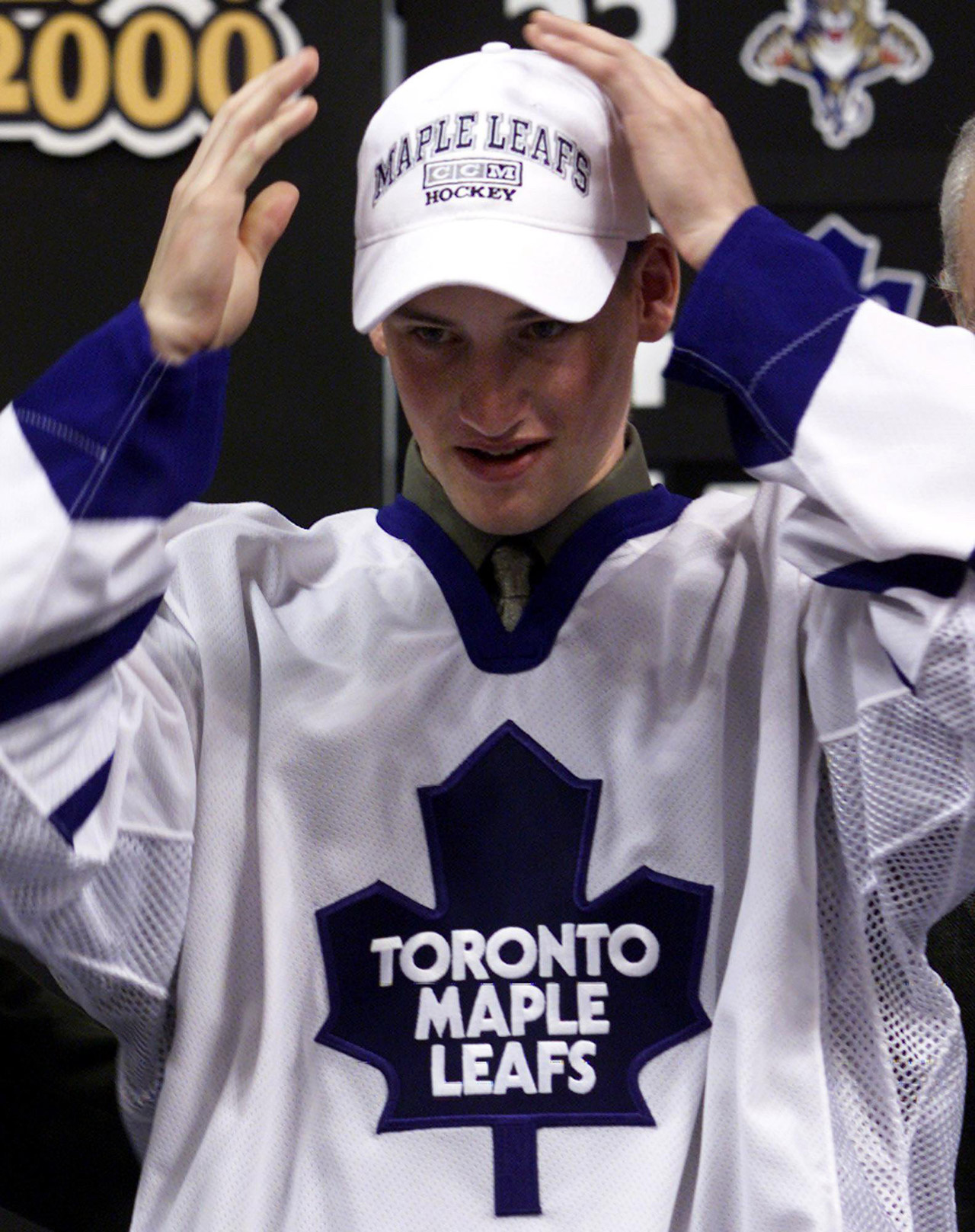 That feels like like a lifetime ago.
The organization is on its fourth different management group since then — Pat Quinn was at the helm when he was drafted and later traded to San Jose — and Boyes has made subsequent stops in Boston, St. Louis, Buffalo, Long Island and Florida.
There isn't even a guarantee that he'll finish the coming season in Toronto. The contract he signed is yet another piece of good business for the Leafs, who have populated a roster with several affordable, short-term deals that could later be flipped for draft picks and prospects.
Boyes, of course, will already know that.
One thing he's recently focused on is putting his mind at ease — "I like to analyze things a lot and maybe overthink or look into things too much," he said — and at age 33 he's hoping to have a positive influence on younger teammates.
Even with all of his experience, the father of two found it challenging to go through the summer without a job.
"There's tons of things that are going on," said Boyes. "A team will talk to you, you get excited, then they move on to something else. Then that excitement goes away. It's a very up-and-down type of summer.
"With the question marks it was tough."
The Leafs are happy to have him.
Boyes has produced at least 35 points in nine straight 82-game seasons and the organization felt he showed good smarts during training camp. Don't be surprised if he winds up in an important role.
With virtually no established pecking order on the roster and the team in transition, the competition for spots will continue during the season.
"I don't care if you've been in the league six, seven years — 10 years — you're trying to get your share, your chunk of cheese," said coach Mike Babcock. "Power play, penalty kill, whatever. … Everybody's trying to get as much as they can."
Boyes arrived at training camp in search of a job, plain and simple, and met that objective with more than a week left before the start of the regular season. It's all gravy now.
Asked recently about what the best thing about signing with the Leafs would be, he didn't hesitate: "Just being able to play at home. Easy."
It's certainly been a long time coming.