Classy move by Brian Elliott and the St. Louis Blues.
The goaltender will don a special Veterans Day/Remembrance Day mask Tuesday night at Scottrade Center when his team faces off against the Buffalo Sabres.
The mask — which features both the Canadian and American flags, a pair of WWII soldiers and the incription "Thanks for your service" — was delivered to Elliott after Monday's practice by World War II veteran Charles Rohde:

The 92-year-old Rohde, a St. Louis resident and D-Day hero, served as a technical sergeant in the 267th AAA AW Battalion during World War II. The U.S. Army has awarded Rhode five bronze battle stars and the Bronze Star Medal, the fourth-highest individual military award.
"It's definitely an honour getting [the mask] from Mr. Rohde, someone that's been through something that we've only read [about] in books," Elliott told the Blues' website. "He's a hero. It's an honour to be in his presence."
Elliott's ties to the military stem from an authentic place. His wife, Amanda, served in the air force for four years, so he's well aware of the selflessness required for the role.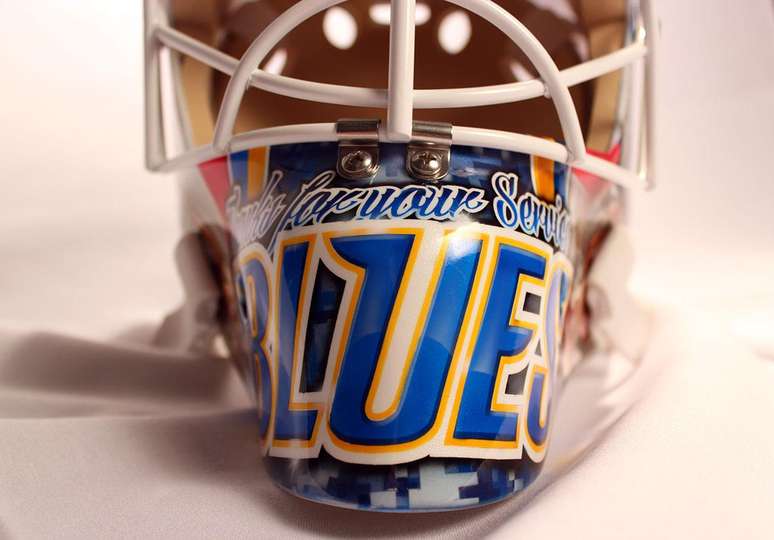 ---
More NHL on Sportsnet:
Subscribe: Rogers GameCentre Live
Rogers Hometown Hockey | Broadcast Schedule
Sportsnet Fantasy Hockey
---