"I think we've let our group become independent contractors. One of the things I've learned about being around St. Louis is the Cardinals, they don't have independent contractors. When they do they get rid of them. We have a situation now where I trust these guys and believe in them, but I have a sense of independent contractors." – Blues GM Doug Armstrong on February 1.
---
Nine days ago, St. Louis Blues GM Doug Armstrong fired long-time friend and head coach Ken Hitchcock as the team was struggling to pull ahead in the playoff race. With the trade deadline looming on March 1 and the team having to decide what to do with UFAs Kevin Shattenkirk, Patrik Berglund and Scottie Upshall, the first move was to replace the coach to see if it was the shake up that was needed.
If the promoted Mike Yeo couldn't get this team back on the track it was projected to be on, Armstrong let his players know that they were now in the spotlight. The way he said it suggested that if the season ended in disappointment it could lead to bigger, less anticipated roster changes in the summer.
How did the Blues and their goalie rebound?
February 09 2017
"We're in a spot that I haven't been in a number of years here, fighting for a playoff spot," Armstrong said. "I don't want to sabotage the season, but the players will let us know over the next month where we're sitting and we'll act accordingly. There's a faith and a belief in the group and I want to see them reach their maximum potential.
"Spotlight's on you," he said about his players.
Nine days later and the Blues have won three of four games heading into Thursday's game against the Toronto Maple Leafs. They've outscored their opponents 14-5 in that span, with the only blemish coming in a 4-1 loss to Pittsburgh.
Ryan Dixon and Rory Boylen go deep on pucks with a mix of facts and fun, leaning on a varied group of hockey voices to give their take on the country's most beloved game.
As we've seen with the New York Islanders after they fired their own long-time bench boss Jack Capuano for interim Doug Weight, a team can surge after a move like this is made. In the Blues' case, how much of it comes from the players hearing Armstrong's message and picking up the slack, and how much of it comes from Yeo and any changes he's made?
The answer may surprise you.
"The first practice he had he wanted to clean up the defensive zone coverage," said Darren Pang on Sportsnet 590 the Fan's Jeff Blair Show on Thursday. "And although Ken Hitchcock throughout his career has been a great example of playing hard D, for whatever reason their defensive zone coverage 5-on-5 in their own zone went from being pretty good zone 5-on-5 to getting to slightly more chasing and 1-on-1 battles and they were getting beat to the net. As much as everybody was talking about the goaltending and the save percentage being around .900, which isn't good enough, I think (Yeo) identified right away that the amount of quality chances against are far too superior."
The most noticeable change in the Blues' fortunes, so far, is certainly the play of the goaltenders. In three starts, Jake Allen has allowed just four goals and has posted a .954 save percentage under Yeo. Pang credits that uptick to a lower quality of shots making it to the St. Louis net, with more attempts coming from the angles as opposed to the "home plate area" in front of the net.
It's also worth noting how the Blues have stuck behind Allen, especially through his struggles. Left at home when the team made a trip to Winnipeg in late-January to "reset" the Blues haven't shied away from leaning on their No. 1.
Backup Carter Hutton earned a shutout Monday against Philadelphia and while it would have been easy to turn right back to him the next night against Ottawa and roll with the hot hand like the good ol' days with Brian Elliott, Yeo went right back to Allen, who posted a shutout of his own.
When Hitchcock was dismissed from the team, goaltender coach Jim Corsi was also let go and Martin Brodeur stepped into that position. According to Pang, he's helped Allen get his confidence and composure back, too.
"Marty's eye on small, specific detail has been a difference maker," Pang said. "He's been able to talk to Jake about little things like getting set on a 2-on-1, showing him video of where your feet or hand positioning are when there's a left hand shot down the right side…
"Marty also stressed, as did Jimmy Corsi when he was there, stay on our edges a lot longer. I think Jake began to slide a lot more, slide outside his post which means if you make that first save you can barely come back and recover to make another save. Already I've noticed he's in the middle of the net a lot more and more patient and on his skates rather than sliding on his knees."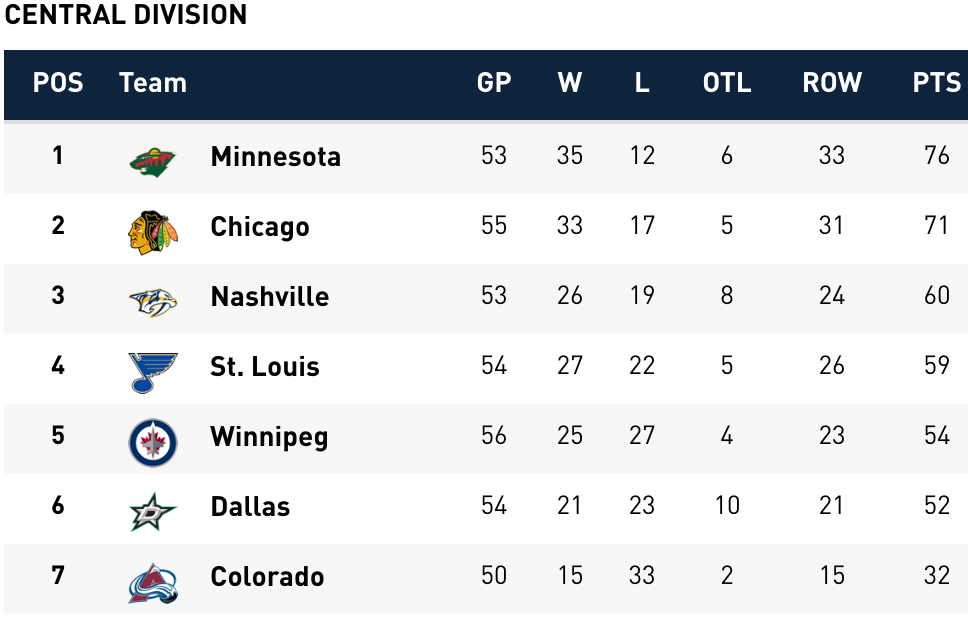 And, as Armstrong said, Yeo is putting the spotlight on his best players so far, which is something we should expect to continue down the stretch. The Vladimir Tarasenko–Paul Stastny–Alexander Steen line has been used off and on and broken up many times this season, but rather than turn away from them after the trio had a subpar game against the Flyers, Yeo used them again against the Senators and they put three goals on the board.
"I think Mike likes stability. I don't think he likes to swap them up quite as easily as Ken Hitchcock did," said Pang. "I think he's also saying 'hey you guys are the big boys on this team. Stastny $7 million. Tarasenko $7 million. Steen $5 million, you're our big boys. So when the other teams go through the St. Louis Blues, they're going to go through you first.'"
Now at 27-22-5, the Blues come into Thursday's game in possession of the first wild card spot, one point up on the 10th-place Kings who they've played the same number of games as, and tied with the Flames, who they have two games in hand of.
Time will tell if these changes are real and lasting and enough to kick the Blues back up in the standings towards a position most people felt they were supposed to be at this season. But the early returns are highly positive: the move to Yeo mid-season may have to be the only big surprise up Armstrong's sleeve this year.