With Steven Stamkos due to become an unrestricted free agent at 12 p.m. ET on Friday, it's natural to circle that moment as the point when the frenzy begins.
However, there is significant motivation for the 26-year-old centre to end the uncertainty beforehand – even if he's not returning to the Tampa Bay Lightning.
That's because the only possible way for Stamkos to receive a maximum eight-year contract is to sign off on a new deal by Thursday night.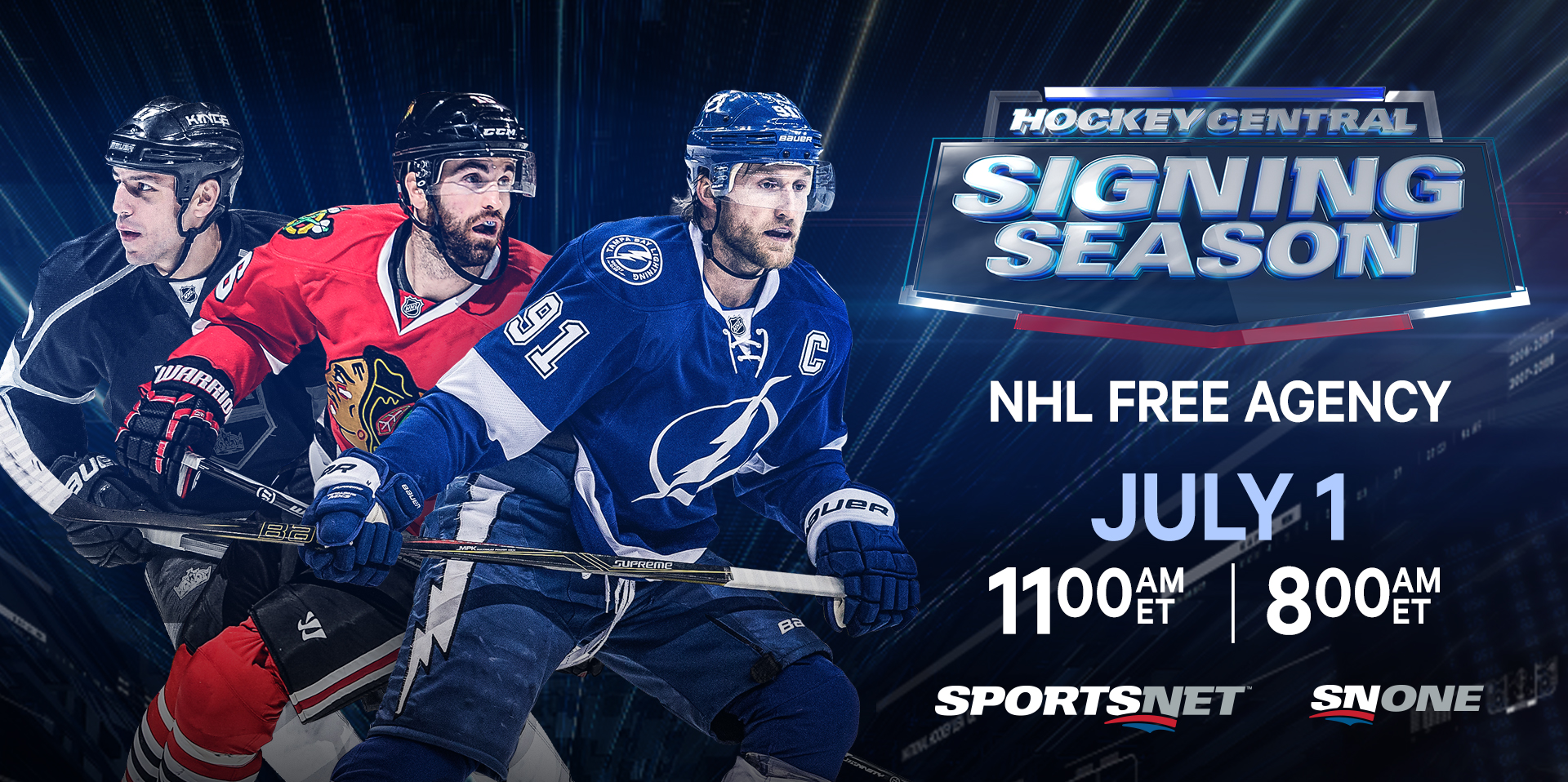 It could come in one of two ways: An extension with Tampa, which seems highly unlikely, or as part of a sign-and-trade agreement between the Lightning and his desired destination.
That stands as an intriguing scenario, particularly with murmurs growing around the industry that Stamkos has already started to pare down his list of suitors. It would allow him to achieve maximum security under the collective bargaining agreement while giving the Lightning the chance to get something in return for his services – a proposition that interests Tampa general manager Steve Yzerman.
"Never given it a thought so maybe I should think about it," Yzerman said when asked about the sign-and-trade scenario at the entry draft last weekend. "It's an interesting idea … well losing him for nothing or losing him for an asset? I'd love to get an asset for him."
The Stamkos camp, led by agent Don Meehan of Newport Sports, essentially controls the situation. They've had an open interview period to speak with rival teams since Saturday and also enjoy the protection of a no-movement clause in the player's expiring deal.
As a result, they would have to be central in orchestrating the first sign-and-trade agreement in NHL history.
For teams looking to add Stamkos there may even be a benefit to completing that sort of maneuver with the Lightning. They would have to part with an asset, sure, but it also offers the chance to lower the player's eventual cap hit by spreading it over eight years rather than the maximum seven they could offer on the open market.
(If Stamkos's price is $80-million over the length of the deal, for example, that amounts to an $11.43-million annual cap hit on a seven-year contract and $10-million on an eight).
Vancouver, Toronto, Montreal, Buffalo, Detroit and Boston are among those believed to have interest in the two-time 50-goal scorer. There are bound to be others as well, including some teams that have likely flown below the radar to this point.
A player of this stature, and at this stage of his career, has never been so close to unrestricted free agency in the NHL's salary cap era. Stamkos is averaging .55 goals per game since entering the league in 2008 – second only to Alex Ovechkin during that time.
Even though his push towards free agency has seemingly played out in slow motion because it's been under the microscope for so long, don't be surprised if this situation finds a resolution before Stamkos officially hits the open market.