The Washington Capitals ran through the Eastern Conference throughout most of the regular season en route to winning the Presidents' Trophy, but they won't have an easy matchup in the opening round of the Stanley Cup Playoffs.
The Metropolitan Division winners are set to face the Philadelphia Flyers, who locked up the second wild card spot after beating the Pittsburgh Penguins on Saturday.
Philadelphia played the Capitals tight in four games this season and the Flyers were among the hottest teams in the league down the stretch.
Broadcast Schedule:


• Play-by-play: Jim Hughson; Game Analysts: Craig Simpson and Glenn Healy; Reporter: Scott Oake
Will Alex Ovechkin and the Capitals be able to exorcise their playoff demons this time around?
Here's a look at how the two teams match up.
ADVANCED STATS:
Washington: 5on5CF% – 50.9 5on5Sv% – .929; 5on5Sh% – 8.19; PDO = 101.1
Philadelphia: 5on5CF% – 50.4; 5on5Sv% – .935; 5on5Sh% – 6.94; PDO = 100.5
(via stats.hockeyanalysis.com)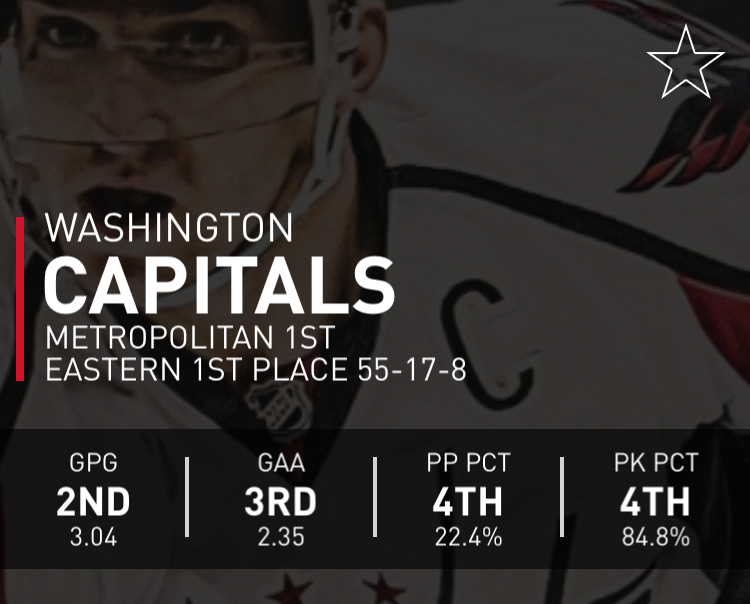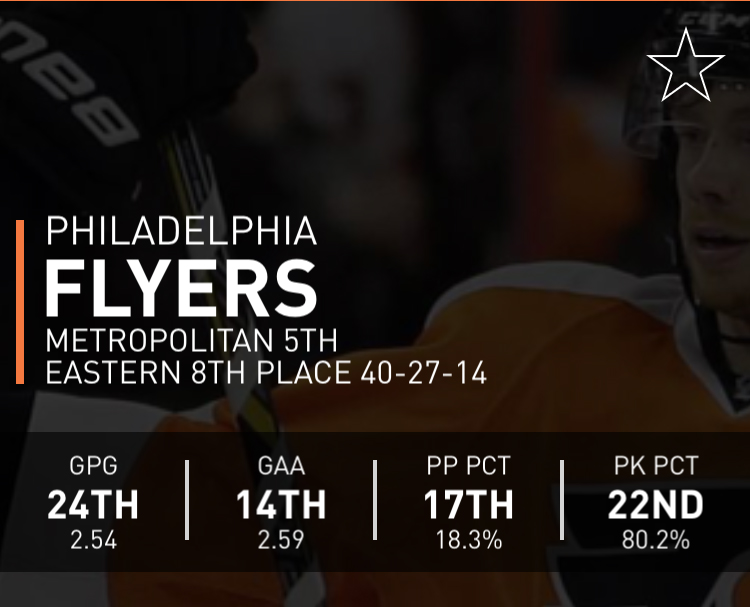 Head-to-head
Washington: 2-0-2
Philadelphia: 2-2-0
LAST GAME PLAYED HEAD-TO-HEAD:
In a goaltending duel between Steve Mason and Braden Holtby, the Flyers edged out the Capitals in a shootout, winning 2-1.
LAST TIME THEY MET IN THE PLAYOFFS:
The Flyers and Capitals faced off in the first round of the 2008 playoffs.
Washington entered the series as the third seed in the conference after winning the now-defunct Southeast Division, but got off to a slow start in the series, losing three of four games.
The Capitals rallied back to send the series to a deciding Game 7, but Washington fell short as the Flyers won the game on a power play goal from Joffrey Lupul in overtime to move on to Round 2.
WASHINGTON'S HIGHLIGHT OF THE YEAR:
One of the Capitals' most notable developments this season was the emergence of Evgeny Kuznetsov into a top-end forward and the 23-year-old made a ridiculous no-look saucer pass in this highlight to set up a goal from Tom Wilson.
PHILADELPHIA'S HIGHLIGHT OF THE YEAR
We could have picked several plays from Claude Giroux or rookie sensation Shayne Gostisbehere, but this spectacular save from goaltender Michael Neuvirth in the closing seconds of a victory over the Minnesota Wild was too good to ignore.
The play was reviewed but there was no evidence that the puck crossed the line.