Sidney Crosby vs. Alex Ovechkin. It's the classic matchup that many have been waiting for in the Stanley Cup Playoffs, albeit a round too early. But there's more to this rivalry than just Crosby and Ovechkin.
The Penguins got contributions all over the board — especially from depth players — in their dominating 4-1 first round series victory over the New York Rangers. Washington cruised to a 3-0 series lead before running into a red-hot Michal Neuvirth and the Philadelphia Flyers. The Caps took that series 4-2.
Washington, the Presidents' Trophy recipients, have home-ice advantage throughout the post-season.
Here's a look at how the two teams match up.
ADVANCED STATS:
Capitals: 5on5CF% – 50.9 5on5Sv% – .929; 5on5Sh% – 8.19; PDO = 101.1
Penguins: 5on5CF% – 52.7; 5on5Sv% – .931; 5on5Sh% – 7.54; PDO = 100.6
(via stats.hockeyanalysis.com)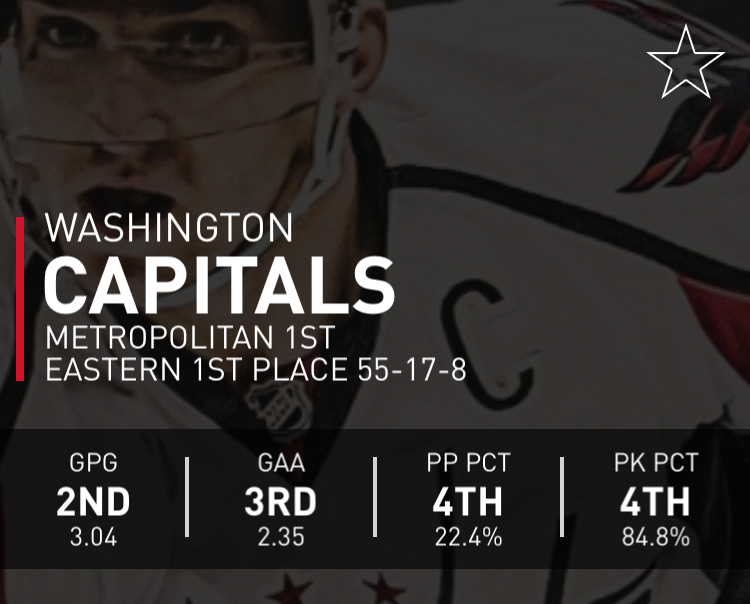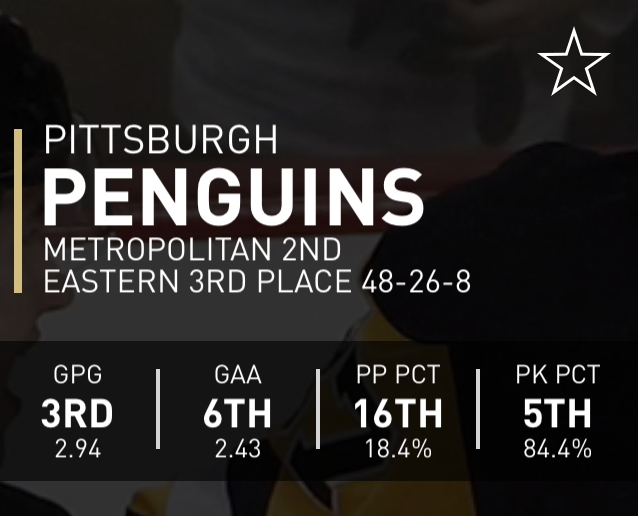 Head-to-head
Washington: 2-2-1
Pittsburgh: 3-2-0
LAST GAME PLAYED HEAD-TO-HEAD:
Sidney Crosby scored the overtime winner as the Penguins edged Washington 4-3 on April 7.
LAST TIME THEY MET IN THE PLAYOFFS:
Game 7 of 2009 Eastern Conference semifinals when Pittsburgh edged the Capitals.
WASHINGTON'S HIGHLIGHT OF ROUND 1:
Defenceman John Carlson and goaltender Braden Holtby. Carlson averaged 24:58 in ice time throughout Round 1 and was an offensive catalyst on the power play. All three of Carlson's goals came with the man advantage and he was a big reason by the Capitals converted on 29.6 of their power-play chances.
Holtby continued his incredible regular season form by posting a 0.84 goals-against average and .968 save percentage against the Flyers.
PITTSBURGH'S HIGHLIGHT OF ROUND 1:
Crosby led the team in points, but Evgeni Malkin returned from injury in Game 2 and found his groove in Game 4 when he had two goals and two assists. Phil Kessel scored three times against the Rangers while depth players like Tom Kuhnhackl and Conor Sheary were solid when given the opportunity.