After finishing first in the Western Conference, the Anaheim Ducks draw the Winnipeg Jets in the opening round of the Stanley Cup Playoffs.
The Jets are making their first playoff appearance since the franchise relocated from Atlanta, which should make for an absolutely wild atmosphere at the MTS Centre.
STANLEY CUP PLAYOFFS: | Broadcast Schedule
Rogers GameCentre LIVE | Stanley Cup Playoffs Fantasy Hockey
New Sportsnet app: iTunes | Google Play
The Ducks have historically been a great regular season team under head coach Bruce Boudreau but have not been able to find the same success in the post-season. They'll be in tough against a physical Jets squad that will have Dustin Byfuglien in the lineup.
Can Winnipeg's goaltending hold up on the big stage? That may be the defining story of the series.
(P1) vs.
(WC2)
G1 Thurs., April 16 Winnipeg @ Anaheim, 10:30 p.m. ET Sportsnet
G2 Sat., April 18 Winnipeg @ Anaheim, 10:30 p.m. ET Sportsnet
G3 Mon., April 20 Anaheim @ Winnipeg, 9 p.m. ET Sportsnet
G4 Wed., April 22 Anaheim @ Winnipeg, 9:30 p.m. ET Sportsnet
G5* Fri., April 24 Winnipeg @ Anaheim, TBD Sportsnet
G6* Sun., April 26 Anaheim @ Winnipeg, TBD Sportsnet
G7* Tues., April 28 Winnipeg @ Anaheim, TBD Sportsnet
• Play-by-play: Dave Randorf; Game Analyst: Garry Galley; Reporter: Cassie Campbell-Pascall
• Damien Cox covers the series for sportsnet.ca
• GamePlus features available in Rogers NHL GameCentre LIVE
WINNIPEG JETS: 43-26-13. 8th in Western Conference

ANAHEIM DUCKS: 51-24-7. 1st in Western Conference

Head-to-head:
Winnipeg: 0-1-2
Anaheim: 3-0-0
Last game played head-to-head: On Jan. 11, Anaheim defenceman Sami Vatanen scored in the sixth round of the shootout to lift the Ducks to a 5-4 victory over Winnipeg. The Ducks rallied back from a two-goal deficit in the third period to pick up a win on the night Teemu Selanne was honoured in an emotional pre-game ceremony.
LEADING SCORERS
Winnipeg: Andrew Ladd (62), Blake Wheeler (61), Bryan Little (52).
Anaheim: Ryan Getzlaf (70), Corey Perry (55), Ryan Kesler (47).
ADVANCED STATS
Winnipeg: 5on5CF% – 52.7; 5on5Sv% – .924; 5on5Sh% – 7.84; PDO = 100.3
Anaheim: 5on5CF% – 51.1; 5on5Sv% – .919; 5on5Sh% – 8.53; PDO = 100.4
(via stats.hockeyanalysis.com)
PAST 10 GAMES
Winnipeg: 6-3-1
Anaheim: 6-4-0
---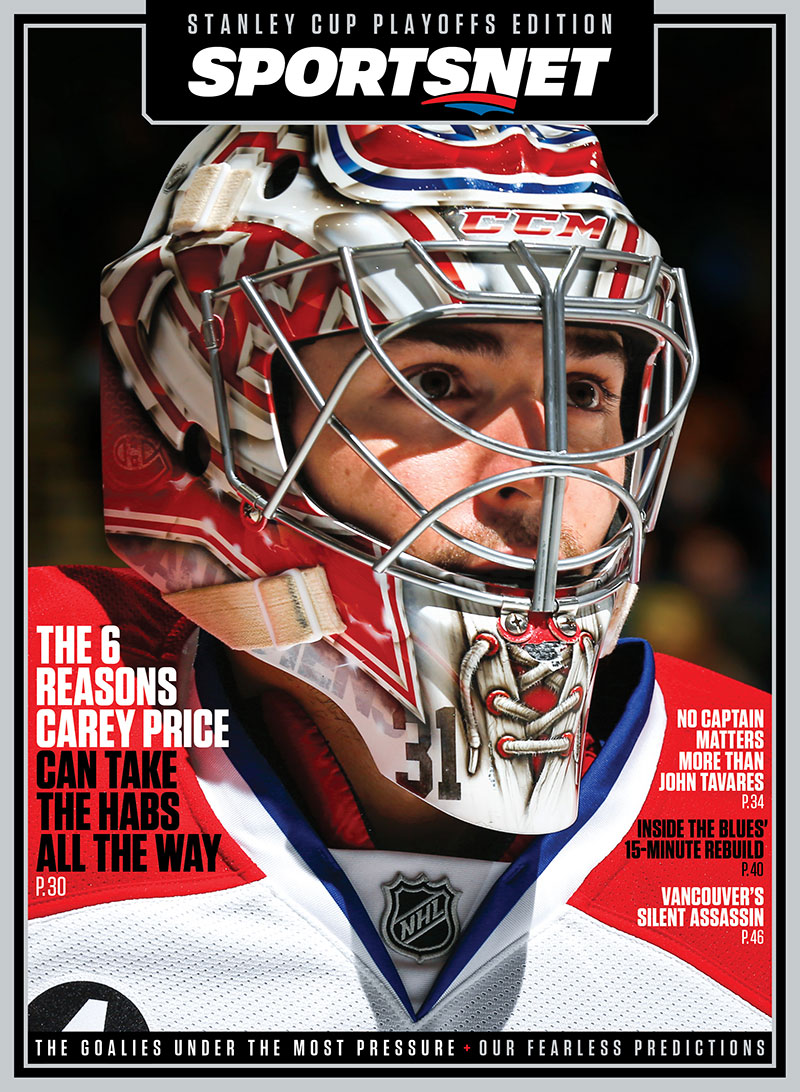 Sportsnet Magazine Stanley Cup Playoffs
Edition: The six reasons why Carey Price can take the Montreal Canadiens all the way. Download it right now on your iOS or Android device, free to Sportsnet ONE subscribers.
---
LAST TIME THEY MET IN THE PLAYOFFS: The Ducks and Jets have never faced off in the Stanley Cup Playoffs before.
WINNIPEG'S HIGHLIGHT OF THE YEAR
Jets forward Bryan Little goes into second gear and scores only nine seconds in.

ANAHEIM'S HIGHLIGHT OF THE YEAR
Ryan Kesler powers his way past Sam Gagner and Oliver Ekman-Larsson and whips a puck past Mike Smith to score a beautiful short-handed goal.

KEY INJURIES
Winnipeg: Mathieu Perreault (day-to-day: lower-body), Paul Postma (day-to-day: lower-body), Grant Clitsome (IR: back surgery)
Anaheim: N/A