The Los Angeles Kings missed the playoffs last season only to rebound with an impressive 102-point season. They'll host the San Jose Sharks, who believe this is the year they finally break through to the Stanley Cup Final.
The Kings hold home-ice advantage for the series.
Broadcast Schedule: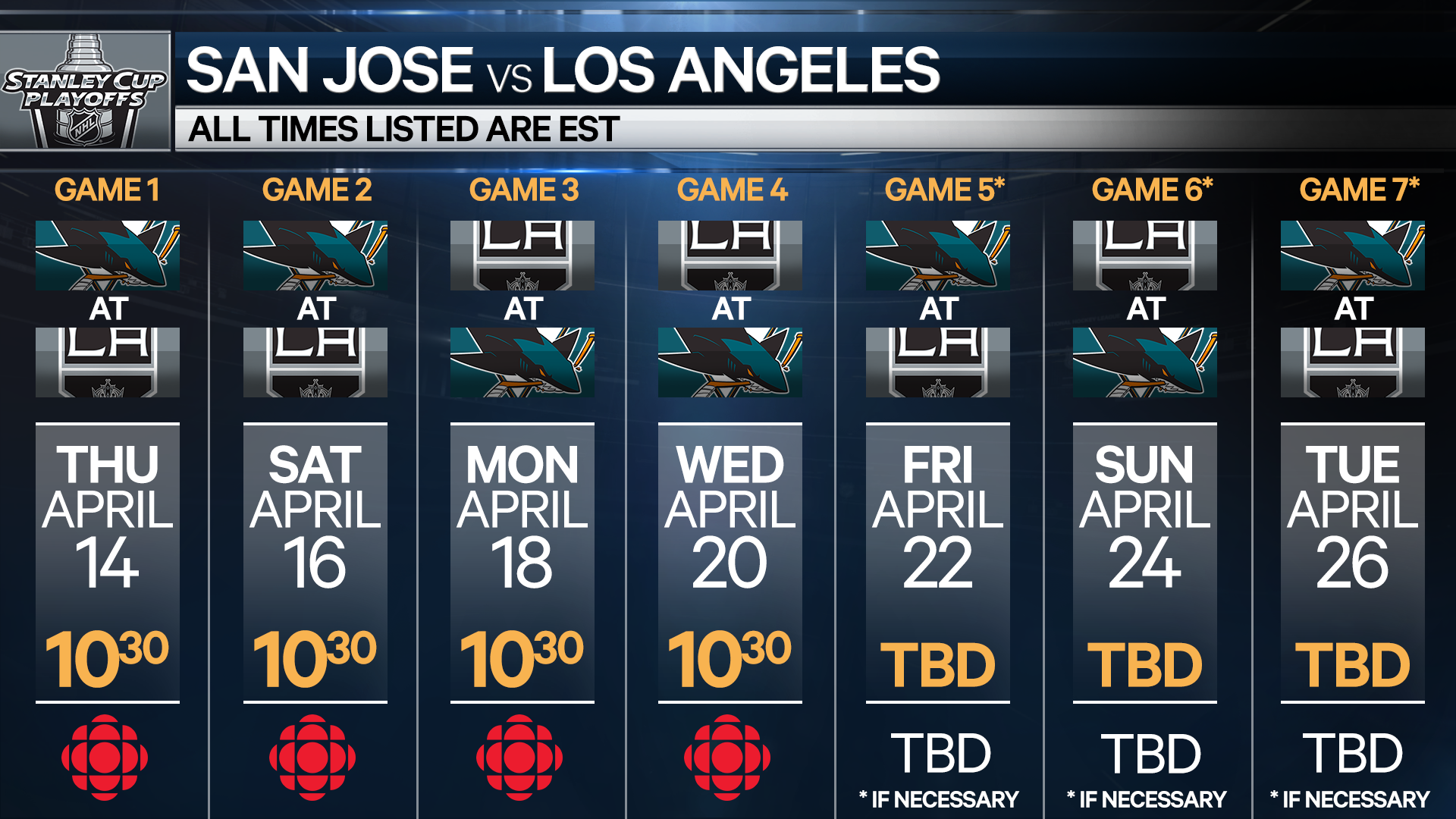 Play-by-play: Paul Romanuk; Game Analyst: Mike Johnson; Reporter: Cassie Campbell-Pascall
Here's a look at how the two teams match up.
ADVANCED STATS:
Los Angeles: 5on5CF% – 56.4; 5on5Sv% – 92.99; 5on5Sh% – 6.79; PDO = 99.8
San Jose: 5on5CF% – 51.6; 5on5Sv% – 92.23; 5on5Sh% – 7.87; PDO = 100.1
(via stats.hockeyanalysis.com)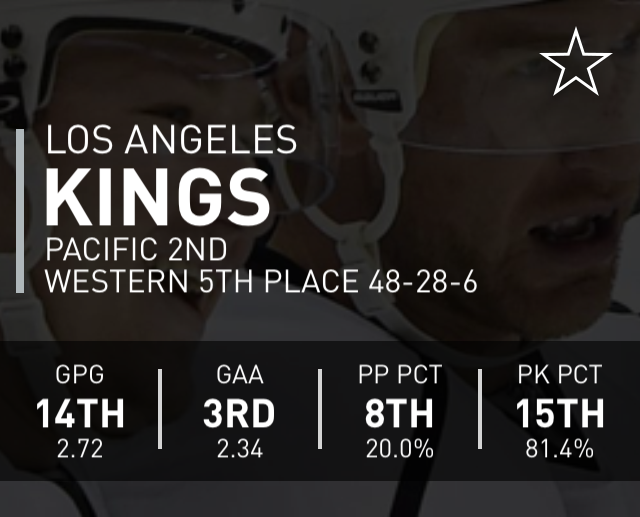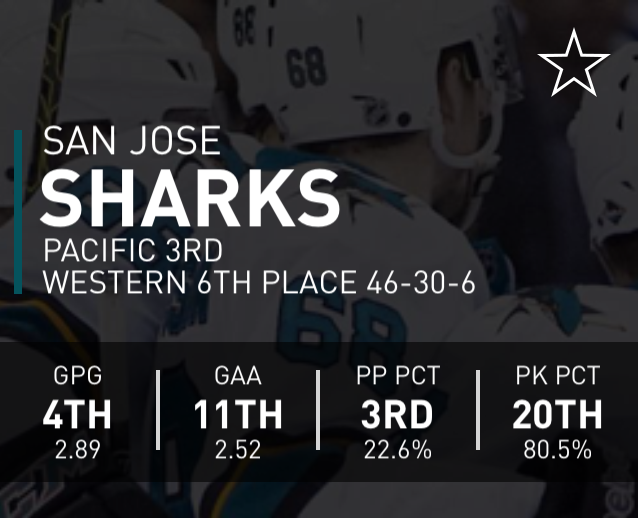 Head-to-head
Los Angeles: 3-1-1
San Jose: 2-3-0
LAST GAME PLAYED HEAD-TO-HEAD:
On May 28, the Sharks got two goals from Justin Braun and beat the Kings 5-2 in San Jose.
LAST TIME THEY MET IN THE PLAYOFFS:
In 2014, the Sharks jumped out to a 3-0 series lead only to become just the fourth team in NHL history to lose a series after winning the first three games.
LOS ANGELES' HIGHLIGHT OF THE YEAR:
Jonathan Quick makes an absolutely stellar paddle save in the dying seconds of that May 28 game against the Sharks to keep the game tied at 2.
SAN JOSE'S HIGHLIGHT OF THE YEAR:
Does Lil' Burns' appearance at the All-Star Game count? OK, we'll settle for some on-ice magic from his dad, Brent Burns, as the bearded wonder embarrasses a few members of the Toronto Maple Leafs to score an absolute beauty back in January.