The Tampa Bay Lightning will meet the Detroit Red Wings in the first round of the 2016 Stanley Cup playoffs.
The Red Wings extended their post-season streak to 25 years thanks to a Boston Bruins' loss to the Ottawa Senators on Saturday afternoon. The Lightning return to the Stanley Cup playoffs after falling to the Chicago Blackhawks in six games in the 2015 Final.
The Lightning hold home-ice advantage for the series.
Broadcast schedule: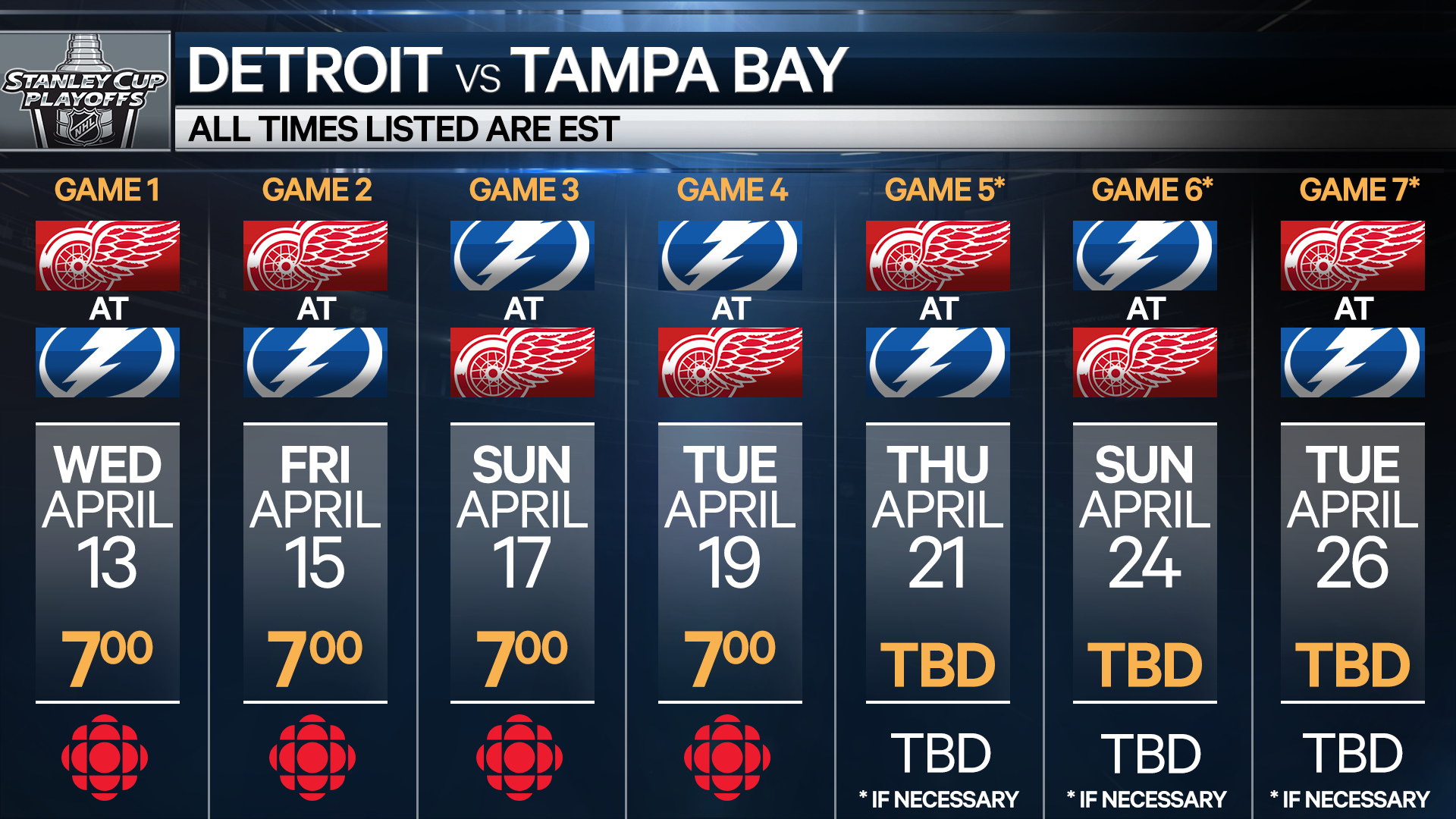 • Play-by-play: Bob Cole; Game Analyst: Garry Galley; Reporter: Christine Simpson

Here's a look at how the two teams match up.
ADVANCED STATS:
Tampa Bay: 5on5CF% – 52.2%; 5on5Sv% – .929%; 5on5Sh% – 7.85%; PDO = 100.8
Detroit: 5on5CF% – 51.6%; 5on5Sv% – .926%; 5on5Sh% – 7.06%; PDO = 99.7
(via stats.hockeyanalysis.com)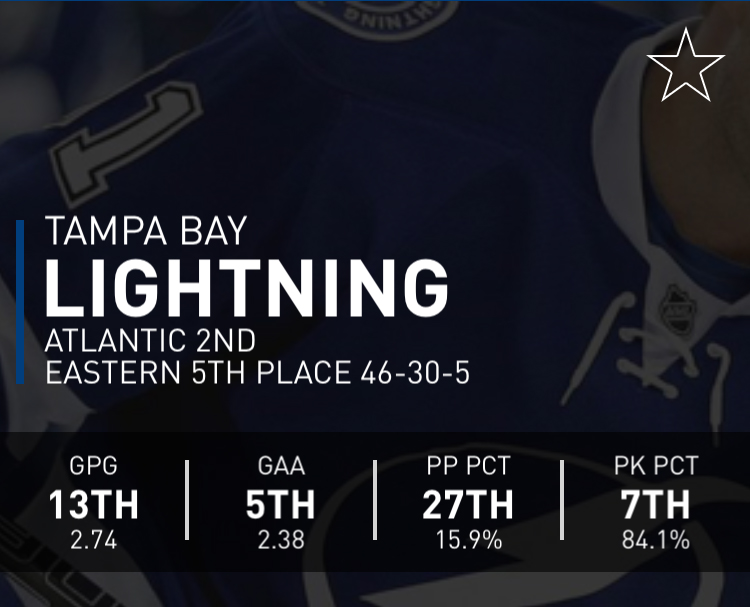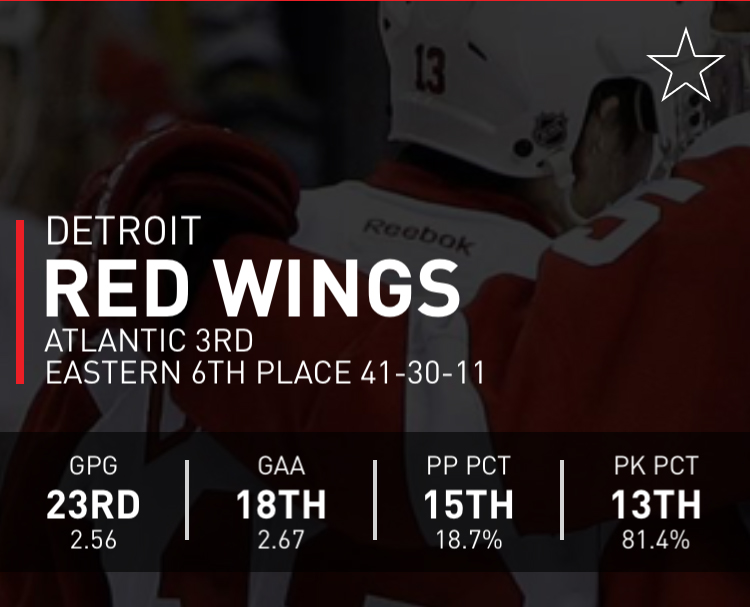 Head-to-head
Tampa Bay: 2-2-0
Detroit: 2-2-0
LAST GAME PLAYED HEAD-TO-HEAD:
The Lightning thumped the Red Wings 6-2 on March 22, 2016.
LAST TIME THEY MET IN THE PLAYOFFS:
The Lightning and Red Wings met in the first round of the 2015 playoffs. The Atlantic Division rivals traded wins throughout the series, stretching it to dramatic seventh game.
Ben Bishop came up big on home ice, stopping 31 shots en route to 2-0 shutout to eliminate Detroit.
TAMPA BAY'S HIGHLIGHT OF THE YEAR
Anton Stralman, regarded as a defensive defenceman, shows off the other side of his game with a calm and cool spin-o-rama move that tied a game against Pittsburgh 4-4 late in the third period.

DETROIT'S HIGHLIGHT OF THE YEAR
We could pick an in-game highlight, but instead we'll turn to the All-Star Game in Nashville. Rookie Dylan Larkin races around the ice and broke Mike Gartner's long-standing record in the fastest skater competition.