At the end, like at the end of every year, there was only one satisfied team. And 29 unhappy ones.
The degrees of unhappiness vary, but from the Stanley Cup finalists in San Jose to the 30th place Toronto Maple Leafs, the process of trying to figure out a way to win a Cup like the Pittsburgh Penguins did on Sunday night begins today.
More like yesterday.
So expect a lot of things to start happening, and fast, and some of them won't make a lot of sense. With the salary cap expected to increase only slightly, if at all, some of those things will be surprises, and some will be forced by dollars and sense more than hockey reasons. We've grown used to watching teams like Chicago forced to delete major lineup pieces to fit the financial puzzle, and now we'll see how the Penguins handle it.
Yes, that process has to already start for Jim Rutherford and Company.
Rutherford will need to see if he can retain UFA defenceman Ben Lovejoy, and the Marc-Andre Fleury situation will be interesting to monitor, particularly if, as expected, Las Vegas is added as an expansion team next week and teams start manipulating their rosters in preparation of an expansion draft.
Otherwise, the Pens are in pretty solid shape in terms of the cap moving forward.
In the end, Pittsburgh's stars came through in a way San Jose's didn't, although both clubs share the benefit of having seen young goalies establish themselves in the post-season.
The Sharks have lots of cap space, but historically, they've been more of a budget team than a cap team. Having fallen short in the final, we'll see if owner Hasso Platner decides to get more aggressive financially. More than $13 million will come off the cap next year with Joe Thornton and Patrick Marleau becoming free agents, while defenceman Brent Burns ($5.76 million) will be in need of a new long-term deal at that point.
The Sharks are otherwise in good shape with three more years of Joe Pavelski and Logan Couture at a combined cap hit of $12 million.
So what other playoff takeaways can we glean from mid-April until now? Quite a few, actually:
• The Penguins touched the Prince of Wales Trophy after defeating Tampa Bay and still won the Cup, so here's hoping that silly tradition comes to a close. Clearly, it was bad luck for the Sharks not to touch the Cup (insert sarcastic tone here) so obviously no team will want to go down that path again, right?
• Another Sidney Crosby-Alex Ovechkin clash was noteworthy, but the best series of the playoffs was the St. Louis-Chicago tussle in the first round. The physical play was elevated, each team took turns looking as though they were in control of the series, and ex-Hawk Troy Brouwer was the Blue who won the series in the third period of Game 7.
• The return of Steven Stamkos for Game 7 of Tampa Bay's series with Pittsburgh didn't push the Bolts over the top, but it certainly was among the dramatic moments of the post-season given Stamkos's situation with blood clots and impending free agency. Like the Mike Babcock situation last year, the Stamkos situation was a story every week of the season, and the good news is you can expect a resolution in, oh, 17 days or so.
• Playoffs often alter the reputation of individual players, and that was certainly the case for Pittsburgh winger Phil Kessel, who went from being called a coach killer and unwilling to be a team-first player in Toronto (and Boston) to clutch scorer on the champion Penguins.
• Jonathan Drouin sure turned his rep around in Tampa. Logan Couture led everyone in post-season scoring. Goalie Brian Elliott certainly made his case for being the No. 1 goalie in St. Louis, although you have the feeling the Elliott-Jake Allen competition will continue next season.
• It wasn't a great post-season for players looking to enhance their market value as they hit free agency. But the play and emotional leadership of captain David Backes as the Blues shed their reputation as underachievers certainly sets him up for an increase on his $4.5 million cap hit from last season. He's 32, so contract term will be a bigger issue.
And Stamkos? The blood clot situation adds a wrinkle, but teams who covet him will obviously love the fact he returned for Game 7 and laid it all on the line. Andrew Ladd had only one goal against St. Louis in that first round loss, but he was a forceful enough influence on that series that a big payday awaits.
• It's always tricky to start wondering about the future of teams that have been serious contenders for several seasons, particularly now that we've seen the Penguins, first round losers last spring and holders of 12th place in the conference six months ago, win the Cup.
But the Rangers have a lot of red flags right now after falling in the first round with an aging team that has sacrificed a lot of youth and high picks in recent seasons to chase a Cup. Star goalie Henrik Lundqvist is 34, defenceman Keith Yandle is a UFA and Rick Nash, at 31, seems to have outlasted his welcome in Manhattan.
We'll see what GM Jeff Gorton, heading into his second season, has in mind. Based on the Eric Staal trade, he appears to be in no mood to take a step back.
• The Kings, meanwhile, are clearly a team in transition, with Dustin Brown stripped of his captaincy and Dean Lombardi making it clear that while head coach Darryl Sutter is returning, some things have to change. L.A. needs to get quicker, and goalie Jonathan Quick needs to get his game back to a higher level. The future of Milan Lucic with the Kings will be interesting to watch.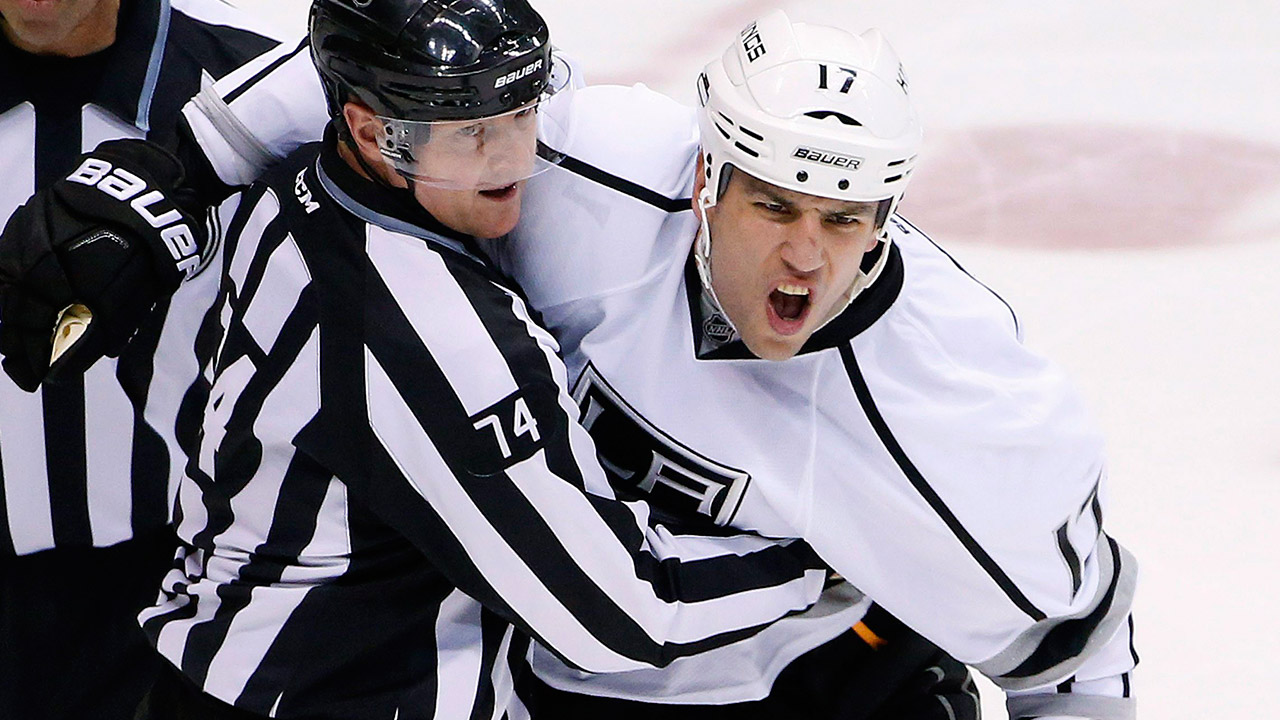 • The Detroit Red Wings continue to be on hold as they wait for an answer on the future of centre Pavel Datsyuk, but that's expected this week. If Datsyuk returns, he can help the transition over to a younger cast of leaders. The thinking in Detroit is that the next generation is talented, but not quite ready to chase a Cup.
If Datsyuk isn't returning, Detroit GM Ken Holland is going to try hard to move that cap space. He doesn't want to pay a first round pick for the privilege.
• The Pens won the Cup, so as part of the Kessel deal, the Leafs now get the 30th pick in the draft. So Toronto will draft first, 30th, 31st and 57th (from Washington). In all, the Leafs have six of the first 72 picks.
Boston has San Jose's first rounder from the Martin Jones deal, which is now the 29th pick.
• Of all its expansion efforts over the years, and there have been many, the NHL has managed to reduce the excitement about Las Vegas to a mere ripple. Assuming Vegas gets its team in the next week, it will be barely a headline, at this point.
The bigger story will be about Quebec City being rejected, if that's what happens, and what the NHL plans to do with one of only two expansion applicants it was able to attract at a $500 million price tag.
• The fact Taylor Hall went to the world championships but then still couldn't earn a place on Team Canada for the World Cup tells you a lot about how he is perceived around the league. Insiders say he just doesn't think the game as well as other elite players, and that makes you wonder if he'll be the player GM Peter Chiarelli moves this summer to try and shake up that young core.
More and more, it seems Edmonton is focussing on Matthew Tkachuk, the hero of the Memorial Cup, as its choice for the No. 4 pick. Adding another winger might make Hall more expendable.
• The Islanders knocked off the Panthers in the first round, but now a lot of change is just around the corner. New ownership takes control of the team from Charles Wang on July 1, and we'll see how that impacts the hockey department.
Meanwhile, the team's group of UFAs includes Kyle Okposo, Matt Martin and Frans Nielsen. At least Travis Hamonic now wants to stay, but lots of decisions are coming in Brooklyn.
• The Wild will have the NHL's most interesting coaching staff next season, with new head man Bruce Boudreau and his assistants, New Jersey refugee Scott Stevens and former Atlanta head coach John Anderson, a junior teammate of Boudreau's. All three are interesting stories and Boudreau's not the kind of head coach who controls whether his assistants are quoted in the newspapers.
You just get the feeling things are loosening up in the Twin Cities.
• So the Blues almost got to the final before losing to San Jose, but didn't pin it on the coaching staff. Well, sort of. Assistant Kirk Muller is gone. And head coach Ken Hitchcock is back, but for only one more season, no matter what. Mike Yeo will take over starting with the 2017-18 season. It's the kind of carefully laid-out succession plan that's very rare in the NHL. That said, if the Blues struggle in the early going next year, it will be easy for GM Doug Armstrong to make a quick change.
Less official, meanwhile, is Muller's situation in Montreal. Even though he's unilingual, he sure looks like the unofficial successor to Michel Therrien if the Habs start next season like they ended the '15-16 campaign.
• Chicago ended up having a strong season before losing to the Blues, but part of the reason has to be the loss of depth after last season necessitated by cap issues. The absence of Johnny Oduya was a challenge on the back end, while losing Brandon Saad and Patrick Sharp robbed the team of secondary scoring that even star rookie Artemi Panarin couldn't replace.
GM Stan Bowman has his hands tied to some extent moving forward by the contracts owned by Jonathan Toews and Patrick Kane. With no first or second round pick in Buffalo this month, Bowman is going to have to be at his resourceful best this summer.
• Tampa is going to be an entertaining situation to watch over the next few weeks, and not just on the Stamkos situation. Drouin appears to have played himself back into Steve Yzerman's good books. Nikita Kucherov needs a new deal that could see him jump from $711,000 to over $5 million per, and unsung Alex Killorn needs a new deal, too.
The Lightning proved they could go deep without Stamkos, and forced Drouin to return with his tail between his legs after leaving the team and demanding a trade. There's a powerful team-first narrative here, and Yzerman could have this team right back contending for another trip to the Cup final next season.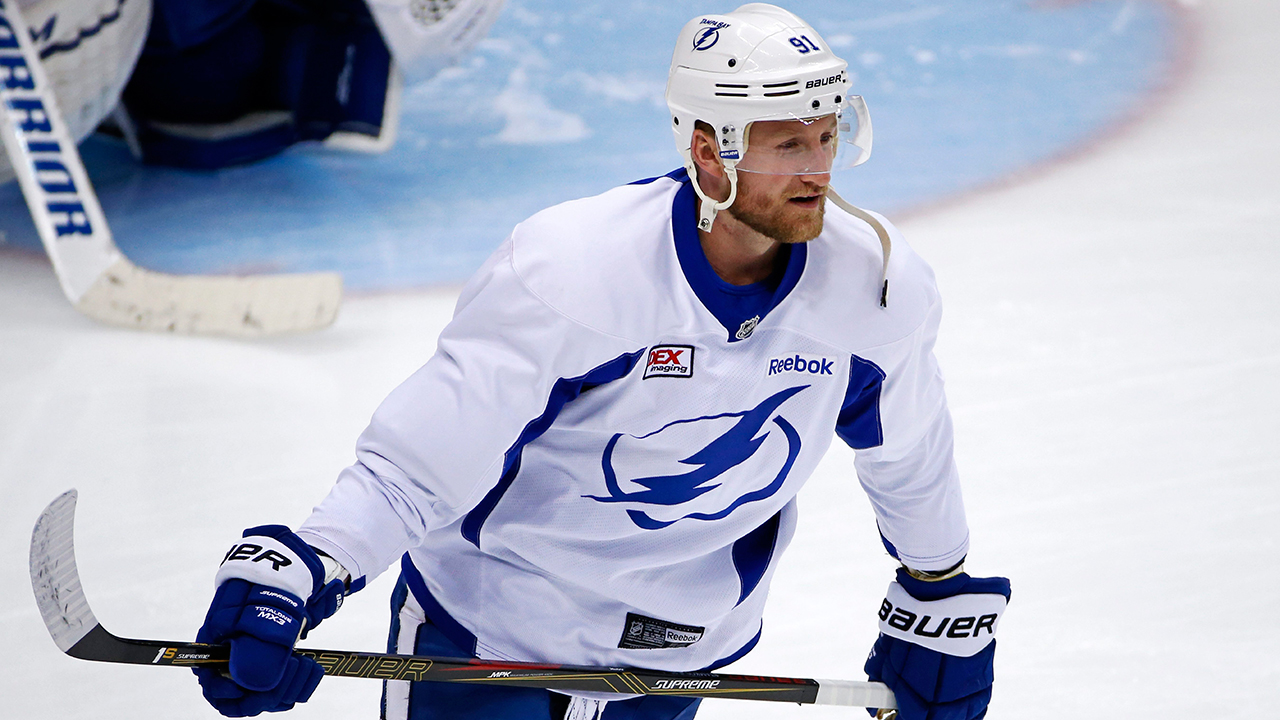 • The Panthers may have had a record season, but the combination of a first round upset at the hands of the Islanders and and new people getting the ear of owner Vinny Viola means Florida's front office has been turned upside-down in the past few weeks. Top scout Scott Luce is gone, and it remains to be seen whether Dale Tallon has the power he once had.
Despite doing a good job of building with young players, the Panthers want to change their scouting and recruitment philosophies to more of a analytics-based approach.
• Dallas GM Jim Nill sounds determined to stick with the Kari Lehtonen-Antti Niemi goalie tandem despite the flameout of Lehtonen in Game 7 against the Blues. He may not have a choice. The hopes that former first rounder Jack Campbell might be ready for NHL work fizzled with another so-so season in the minors.
• It was an awful season in Columbus, but suddenly the future is much brighter. With the third pick in next week's draft, the Blue Jackets seem likely to take right winger Jesse Puljujarvi, who looks as ready as any of the prospects to play right away.
Meanwhile, the team's farm club, the Lake Erie Monsters, turned a 97-point campaign into a Calder Cup championship with a squad that included top prospects Zach Werenski, Kerby Rychel, Josh Anderson, Oliver Bjorkstrand (AHL playoff MVP) and Sonny Milano.