The latest controversial hit to make the rounds of debate and discussion in the NHL was Tom Wilson's big hit on Pittsburgh's Zach Aston-Reese. The check broke Aston-Reese's jaw and was the second borderline hit for Wilson in as many games — he avoided suspension for a hit on Brian Dumoulin in Game 2.
That Wilson is a repeat offender played a factor in the league's decision. He had been suspended two pre-season games in September, and then was forced out of the first four regular season games for another bad hit shortly after returning. But teammate T.J. Oshie had some strong words against Wilson's most recent suspension, a three-gamer that will force him out of Games 4, 5 and 6, if necessary.
"I think it's pretty extreme," Oshie told reporters on Thursday. "I think it's very extreme actually."
The league decided to suspend Wilson because it ruled that Aston-Reese's head was the principal point of contact, that the contact was avoidable and because it led to injury. The league cited that Wilson had broken rule 48.1 for an illegal check to the head.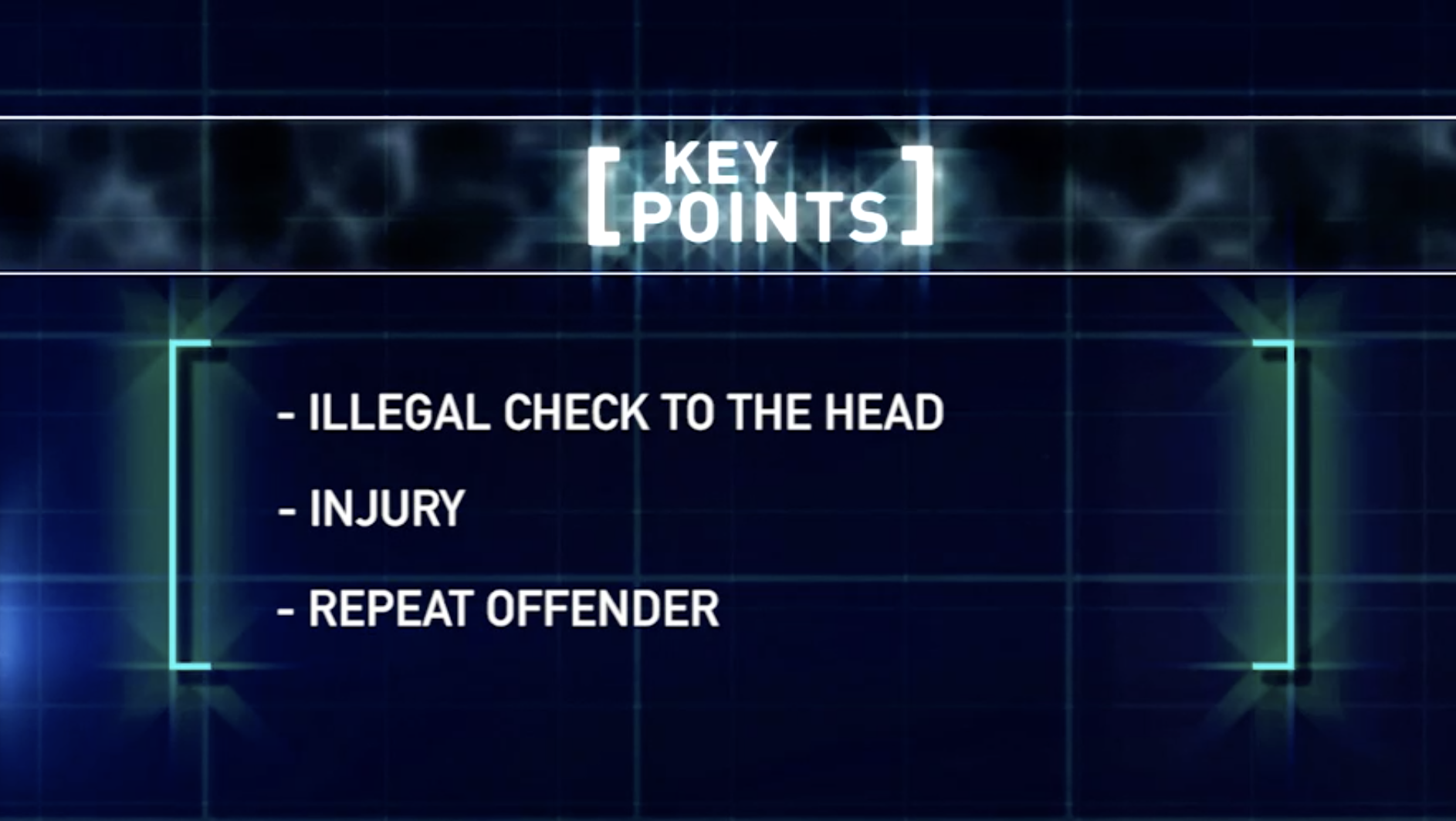 Oshie completely disagreed.
"It's two guys who see each other," Oshie said. "They both go to hit each other. Usually one guy loses that battle. I've been on both ends of it.
"It's a north-south hit. Tom goes straight through his body."
Oshie was drawing from his own on-ice experiences to argue against this particular check warranting any suspension, let alone three playoff games. Wilson was not penalized during the game for this check, and Oshie said this isn't an unusual occurrence when a bigger player checks a smaller one.
"There's been a million times where I've gotten hit, I go to the ref and say I've gotten hit in the head," Oshie said. "The ref just says, 'He's bigger than you.' That's the way it goes."
Oshie even went a step further and lamented the loss of physicality in the game. While he agrees that hits to the head need to be eradicated, he said the focus on the hitter has taken all responsibility away from the player being hit. Oshie argued the latter has to take responsibility as well, if they're going to put themselves in a bad position on the ice.
"We have too many guys in the league now who think they can go out and do whatever they want," Oshie said. "If anyone touches them, it's going to be a penalty or suspension. I think there has to be more emphasis on guys aware of their surroundings.
"I 100 per cent agree with the hits to the head that are unnecessary, that are directly targeted, and you can tell they're targeted. I'm completely against taking away physicality in the game. Everyone talks about the game getting faster, stronger. Well, the hits are going to get faster and stronger."
[relatedlinks]