Happy Cooperall-iversary, everybody!
On this day in 1982, the very first "all-Cooperall" game was played between the Hartford Whalers and the Philadelphia Flyers, marking the first time two NHL teams battled it out wearing full-length hockey pants in the regular season.
The all-in-one hockey equipment had made its debut when the Flyers first donned them in 1981. By the time this game was played, both the Flyers and Whalers had switched to a rival version of the full-length hockey pants called "CCM Pro Guards," but we all still recognize them as Cooperalls.
Sadly (but not really), the all-in-one hockey pants were outlawed by the NHL the very next season. The reason? In a word: friction. Or, rather, the lack thereof. Players that hit the ice in these fashion monstrosities were basically sliding around on a windbreaker-type material that gave them little chance to stop sliding into the boards at a higher rate of speed.
Sounds like Cooperalls worked about as well as the Yankees using George Costanza's cotton uniform idea.
Nevertheless, 32 years after this landmark contest that saw The Whale take a thrilling 7-4 win (we know, we know, it's no 12-2 game against Vancouver) there are still those who look back fondly on the days that hockey players wore padded splashpants.
While we can't promise that look will ever come back en vogue, we'd like to present you with a gift symbolizing the 32nd anniversary. But, since a quick Google check says a proper gift would be "lapis lazuli," a blue metomorphic rock that we can't find on such short notice, please accept the following trip down memory lane: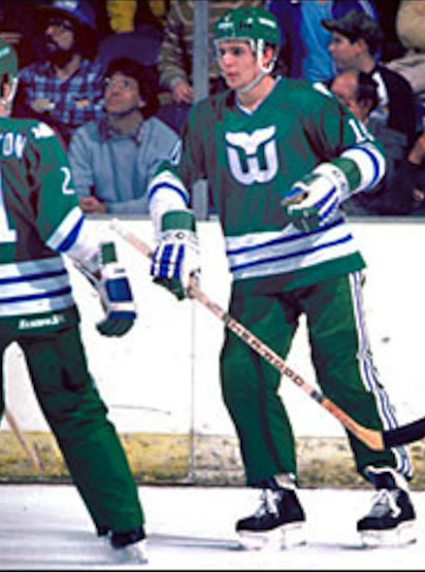 Ron Francis, right, made them stripes look goooooood. (Photo courtesy Sportslogos.net)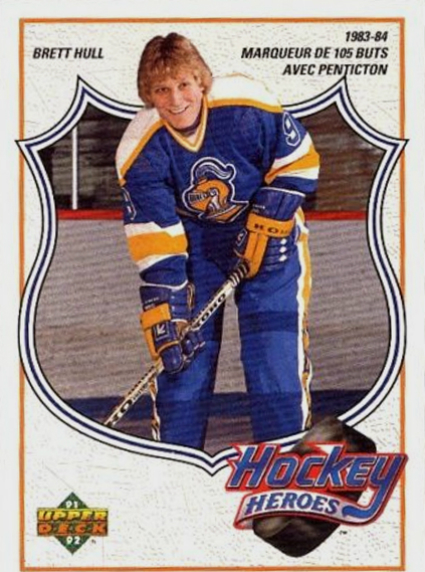 This Upper Deck hockey card immortalizes both Brett Hull as a member of the Penticton Vees, and the Cooperalls he wore. (Photo courtesy Thirdstringgoalie.blogspot.com)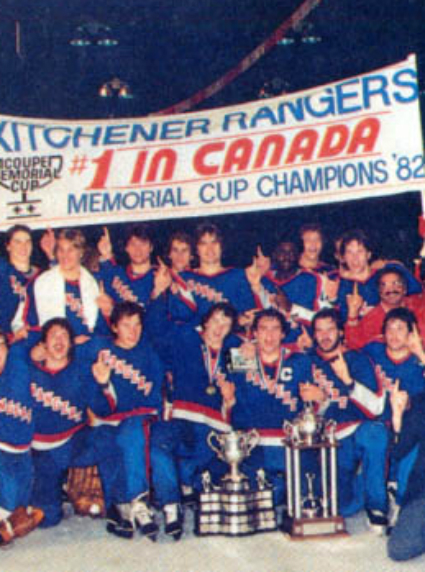 The look wasn't just popular in the bigs — the Kitchener Rangers rocked the Cooperalls en route to the Memorial Cup. (Photo courtesy RangersRush.com)
And here's one last video of the Cooperalls in action as Hockey Hall of Fame member Mark Howe uses their superb aerodynamics to burst past his opponents: