Anaheim, California — P.K. Subban is widely regarded as one of the best defenceman in the NHL, but he wasn't among the four selected to Team Canada's preliminary World Cup of Hockey roster Wednesday.
Three of the spots were awarded to stalwarts Shea Weber, Drew Doughty and Duncan Keith. Marc-Edouard Vlasic, who played on Canada's second pairing in the 2014 Sochi Olympic Games, was given the fourth job to make an even split among right- and left-handed shooters.
"At the end of the day, that's part of the game plan," Subban said three hours prior to the roster announcement. "I'm not going to comment on that because that's how they want to build the team and that's fine."
Team Canada coach Mike Babcock's insistence on having his defencemen play on the same side they shoot from pushed Subban to the periphery at the 2014 Olympics.
But you can't fault Subban for believing he's got a stronger case for inclusion as one of Canada's top three right-handed defencemen this time around.
"I play close to 30 minutes a game, I kill penalties, play on the power play; I play in all situations against the league's best players," he said. "I think those are the kinds of players Team Canada is looking for, but there's plenty of competition there."
Canadiens general manager Marc Bergevin, who's a member of Canada's management team, would love to see Subban added to the roster. But he also acknowledged that the position his player is vying for is one with plenty of options from which to choose.
"Brent Burns [has] 21 goals—he's having a great season, [Alex] Pietrangelo was a member of that [2014 Olympic] team, Kristopher Letang's having a great season," said Bergevin.
Brent Seabrook, who was left off the 2014 Olympic team, has since added a third Stanley Cup ring to his collection and is playing some of the best hockey of his career.
Where does Subban fit in among the contenders for a place in Canada's starting defensive rotation? He's a Norris Trophy winner and was nominated again for the award last season.
None of his competitors for the final spots on the team's blueline can boast the same.
This season, Subban's 42 assists is second only to Erik Karlsson's 57 among defencemen. He's also been on the ice for more than 60 per cent of the goals his team has scored this year, and he's a plus-6 on a Canadiens team that only has three players above even.
"He's definitely ranked up there in the [defencemen]," said Anaheim Ducks captain Ryan Getzlaf Wednesday morning.
Getzlaf was among nine forwards named to Canada's team Wednesday.
"I've seen him first hand, whether it was Team Canada or playing against him," Getzlaf continued. "I would definitely rank him up there with the best of them, for sure."
But Getzlaf isn't making this decision. Neither is Subban's defence partner in Montreal, Andrei Markov, who said Subban "deserves to be there."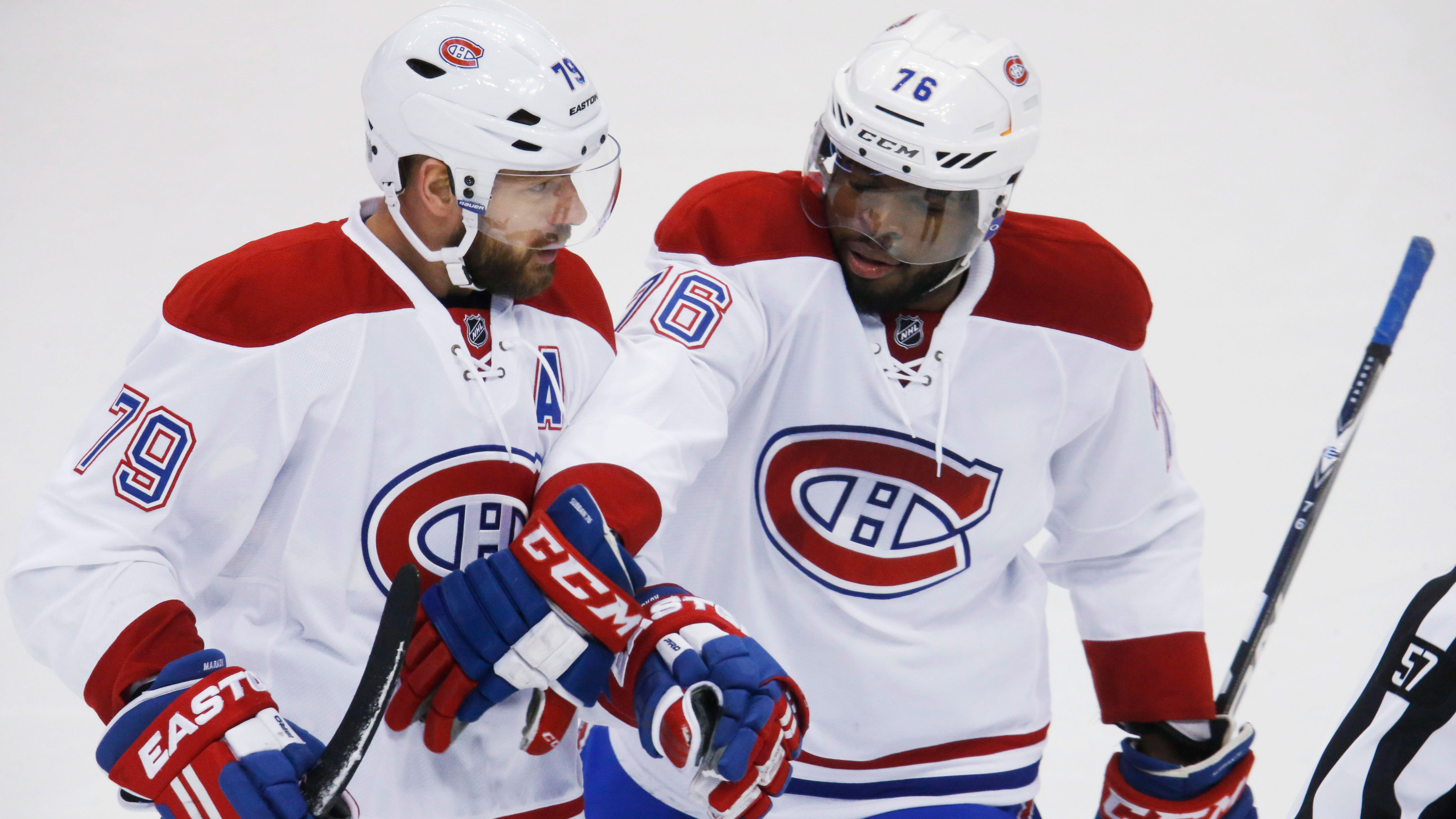 Team Canada GM Doug Armstrong called Subban earlier on Monday to inform him he wouldn't be among the first 16 selections. And Bergevin said he'd speak with Subban after Monday night's game against the Ducks.
As for what Subban must do to push the needle in his direction between now and June—when the rest of the roster will be named—a strong finish to the regular season and a good showing at the World Championship in Moscow this May would help his cause.
"I don't feel I need to change anything about the way I'm playing," said Subban. "My numbers and how I've produced and how I've played speak for themselves."
Time will tell if Team Canada is listening.