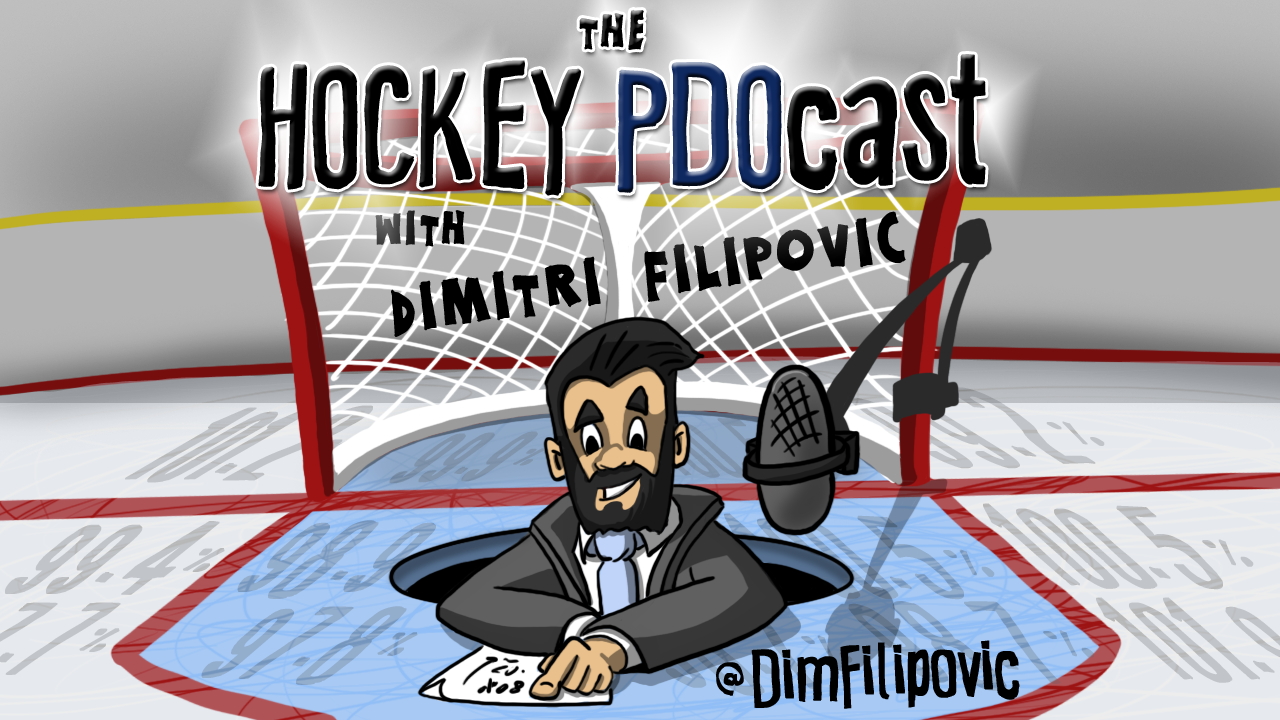 The Hockey PDOcast offers entertaining and thoughtful dialogue about the game of hockey. There's obviously an analytical tinge to the conversation, but it's not as nerdy as it may initially sound.
Listen now | iTunes | Podcatchers
Arik Parnass joins Dimitri Filipovic to discuss what he saw and heard at the Sloan Analytics Conference. How far has the NHL come over the years, and how big is the gap it still needs to fill to catch up with all of the other major sports? They also check back in with his Special Teams Project, looking at how Shayne Gostisbehere has rejuvenated the Flyers, whether drop passes in the neutral are effective, and how the Ducks are firing on all cylinders.
Here's a quick rundown of the topics covered:
1:40  Sloan Analytics Conference
15:00  Teams integrating analytics
18:00  Gostisbehere's remarkable run
26:40  Best ways to enter the zone
29:00  Anaheim's special teams dominance