This interview originally appeared in Sportsnet Magazine.

Sportsnet: This interview is meant to be very entertaining. Ready?
McDonagh: I'll try.
 
SN: You're 25, you're the captain of the New York Rangers, you live in Manhattan. You have it made, am I right?
McDonagh: [Laughs] It's quite an opportunity and an honour; I'm very fortunate. It's definitely a fun situation.
---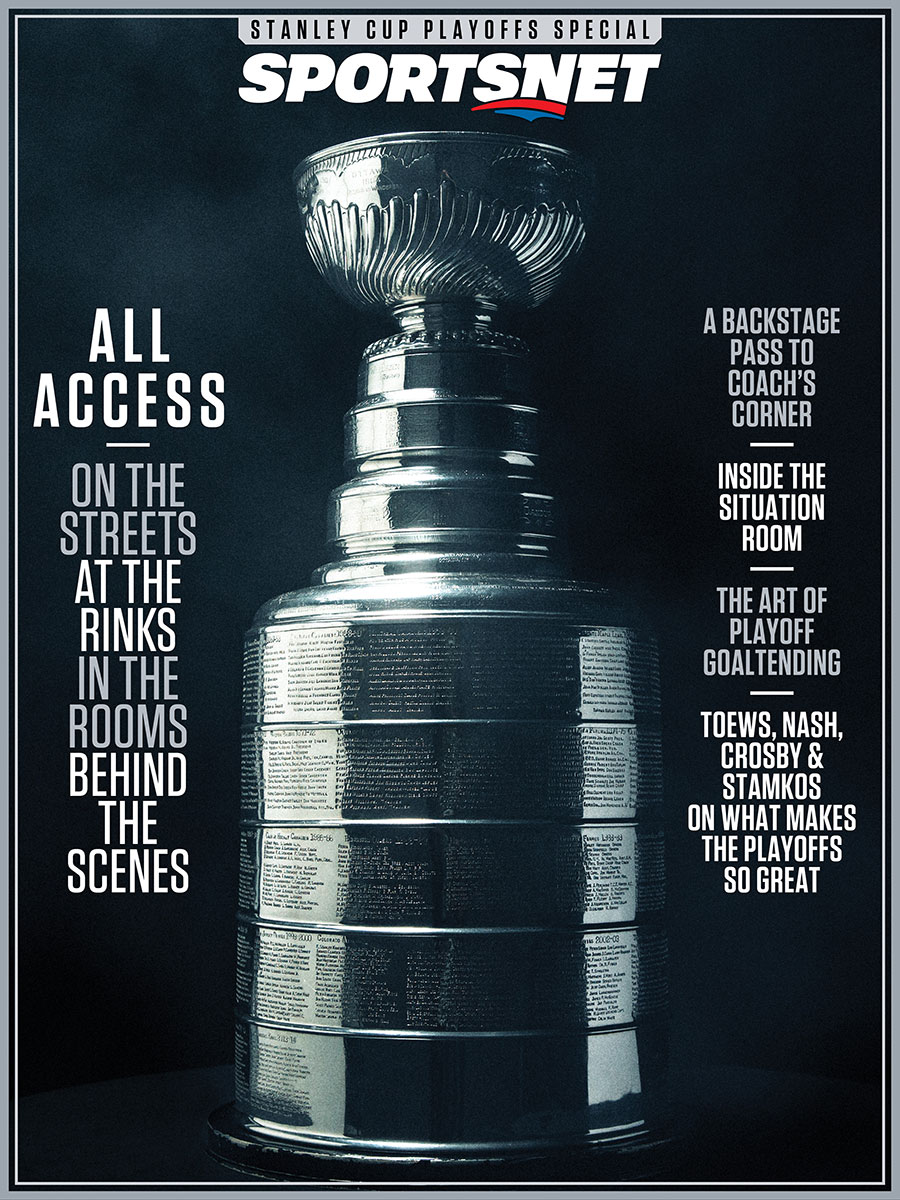 Sportsnet Magazine: An all-access pass to the Stanley Cup Playoffs, including a behind-the-scenes look at Coach's Corner and exclusive camera angles in Montreal. Download it right now on your iOS or Android device, free to Sportsnet ONE subscribers.
---
 
SN: I've read up on you, but you've managed to remain a bit of a mystery.
McDonagh: I don't know—define mystery.
 
SN: It took me a while to even find out that you have two brothers. Are you trying to fly under the radar?
McDonagh: I think it's the nature of growing up in the Midwest—you're not going around boasting or sharing all your personal information.
 
SN: Let's see if we can get you to share a bit. How would you describe yourself?
McDonagh: I try to be outgoing, fun, loose. When it's time to work, I'm focused and prepared and I'm someone who can be counted on.
 
SN: I hear you live in the same building as Taylor Swift. Have you ever been in the elevator with her or had any conversations?
McDonagh: [Laughs] No, she's pretty busy.

 
SN: It must've been a big adjustment moving to New York from St. Paul.
McDonagh: Oh, yeah. It takes a couple of years to feel comfortable finding your way around the streets, getting used to subways, getting used to taking cabs, understanding you have to go 15 to 20 blocks, but it might take you up to 30 minutes.
 
SN: What NHL team did you cheer for as a kid? Rangers, right?
McDonagh: I wasn't a diehard hockey fan growing up. I had an uncle who played in the NFL, so I followed that a little bit more than hockey. But I always remember watching Detroit and Chris Chelios. He was somebody I tried to emulate when I was growing up.
---
STANLEY CUP PLAYOFFS: | Broadcast Schedule
Rogers NHL GameCentre LIVE | Stanley Cup Playoffs Fantasy Hockey
New Sportsnet app: iTunes | Google Play
---
 
SN: Your first career NHL goal was huge—a playoff clincher.
McDonagh: Yeah, it took me quite a few games. It was my first year, in the last game of the regular season. It was pretty cool—it was assisted by Marian Gaborik and Vinny Prospal. I was able to score against Marty Brodeur, a Hall of Fame goalie. A memory I'll never forget.
 
SN: Everyone calls you an "even-keeled" captain. Accurate?
McDonagh: I think so. When things are going well, you're excited and you're happy but you want to make sure that you're keeping focus and doing the right things. When it's not going well, I feel like it doesn't do much good to get frustrated or upset or worked up.
 
SN: Do you ever yell to make a point?
McDonagh: I wouldn't say "yell." You can tell pretty quickly with our group — it's pretty obvious if we're not giving ourselves much chance to be successful that night. That is where you want to try and make an emphasis that what we're doing right now isn't nearly good enough. It's your choice of words and the way you speak them. It's not like I'm gonna throw stuff around the room.
 
SN: Never?
McDonagh: I haven't yet. It's been going pretty good.
 
SN: Good point. What's it like to play with Henrik Lundqvist?
McDonagh: He's one of the most competitive guys I've been around. He's a pretty big star in the city. It's fun to have a guy like that be a big identity to help build the excitement around the team.
SN:
Do you like that he deflects attention away from you?
McDonagh:
He doesn't need to worry about deflecting it from me. [Laughs.] He's a superstar in this league, he's earned it.  
SN:
If you could pick one player to never have to see one-on-one again, who would it be?
McDonagh:
Evgeni Malkin is definitely one of the toughest. Just because of how big he is, his reach, his hands and his skating ability—it takes one stride for him and he's going full speed. You can have good body position on him, but with his reach alone, he'll be able to get a shot off or make a move on you. You need more than one person to try to defend him.  
SN:
Do you like talking to the media?
McDonagh:
I think it's important, for sure.  
SN:
So… no? Maybe?
McDonagh:
[Laughs] I've grown to like it. It helps you reflect on where you're at and where the group is at. And it's a responsibility we have because the fans want to hear inside information.
SN:
So what should fans know about you that they don't?
McDonagh:
There's nothing too crazy. We're determined to try to change the outcome of what happened last year. It's something you'll never forget, coming that close to winning a Stanley Cup and not being able to get it done. It's something I don't think you'll ever get over.  
SN:
Thanks, Ryan.
McDonagh:
You're welcome. I hope that's entertaining for you guys.
Portrait photo by Ahmed Klink