BROSSARD, Quebec — Michel Therrien confirmed Tuesday that Max Pacioretty has been cleared to take contact in practice, not that Pacioretty took any at today's skate in Brossard.
The Canadiens' coach put his players through a vigorous workout, but Pacioretty didn't take any line rushes. If we're to take that as a sign he won't be playing in Game 1, it appears that Pierre-Alexandre Parenteau will be in his place next to David Desharnais and Devante Smith-Pelly.
STANLEY CUP PLAYOFFS: | Broadcast Schedule
Rogers GameCentre LIVE | Stanley Cup Playoffs Fantasy Hockey
New Sportsnet app: iTunes | Google Play
Tomas Plekanec centered Alex Galchenyuk and Brendan Gallagher while Lars Eller was between Jacob De La Rose and Dale Weise. Torrey Mitchell pivoted Brandon Prust and Brian Flynn to complete the other line at practice.
"I'll be surprised if he's there [Wednesday]," said Therrien, who's still waiting on the team's doctors to give Pacioretty clearance for game action.
He refused to rule out Pacioretty's appearance in the lineup as a possibility.
Considering Pacioretty's progress since suffering a suspected concussion on April 5th–he skated for two consecutive days before practicing with teammates over the next two–it seems entirely likely he'll be back sooner rather than later, and upon his return, the real question will be what can he be expected to contribute offensively?
Pacioretty has notched 144 regular-season goals over his NHL career, and he'd probably give them all back if it meant a long, spring run in this year's Stanley Cup Playoffs.
His Stanley Cup Playoff started on a sour note.
In 2012-13, he separated his shoulder in his team's first game against Ottawa and he was ineffective for the series, recording zero points over four games. The Canadiens lost the series in five games.
After a breakout 39-goal season in 2013-14, Pacioretty had high hopes that spring. But as the Canadiens swept through the Tampa Bay Lightning in the first round, Pacioretty first goal of the series came in the final game.
It happened to be the series-winner.
Pacioretty scored the lone goal in a losing effort against the Rangers in Game 2 of the Eastern Conference Final last spring, and he scored again in Game 5 to help keep the Canadiens alive before they bowed out in Game 6.
"I thought he played great last year in the playoffs," said Dale Weise after practice Tuesday. "I think the media and everyone outside of this locker room are the only ones that got on him. He's proven over the past two years that he's probably one of the best goal-scorers in the league."
On a team averaging the fewest goals per game this season among the 16 entering the playoffs, the Canadiens need Pacioretty to produce now more than ever.
---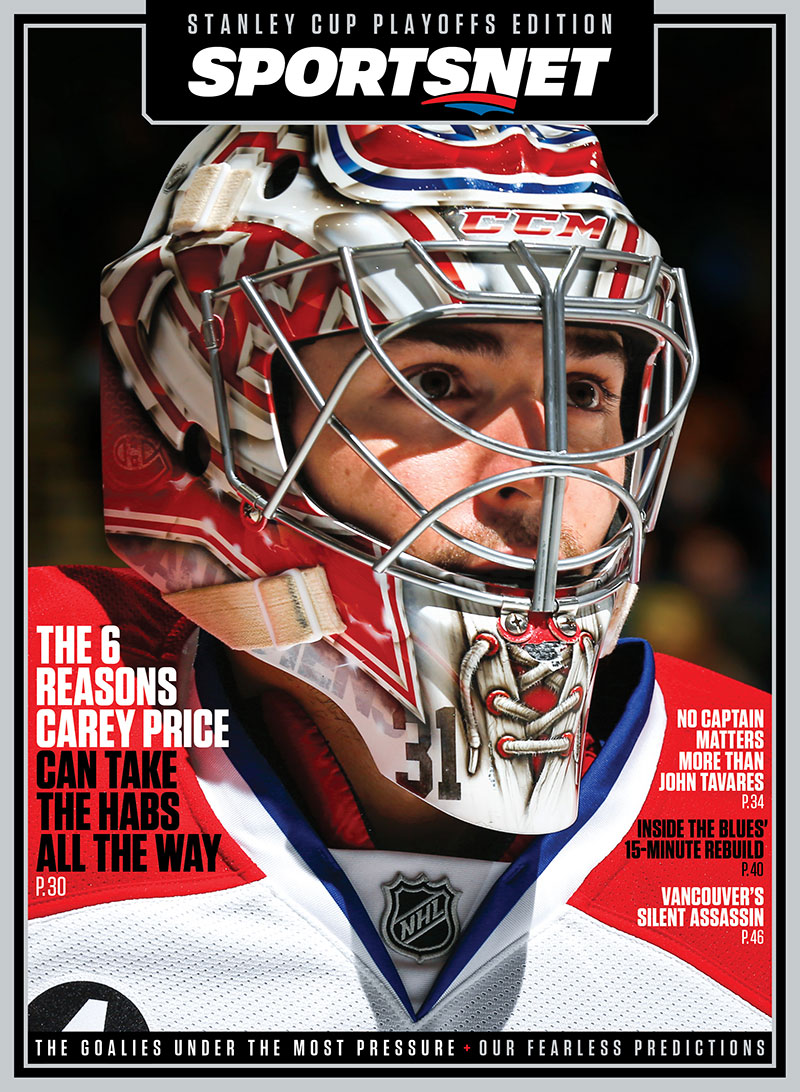 Sportsnet Magazine Stanley Cup Playoffs
Edition: The six reasons why Carey Price can take the Montreal Canadiens all the way. Download it right now on your iOS or Android device, free to Sportsnet ONE subscribers.
---
"There's no doubt in my mind that [Pacioretty] can be a prolific scorer in the playoffs," said P.K. Subban. "I believe in him. He can do it. I believe he will be that player."
In 26 regular season games against Ottawa in his career, Pacioretty has 10 goals and 10 assists. He led the Canadiens with four goals and two assists in four contests against the Sens this season.
We'll have to wait to see if he can carry that strong play into the playoffs.
How long we'll have to wait remains up in the air.