The New York Islanders have officially clinched a playoff spot in their last season representing Long Island, but the job is far from over for their captain, John Tavares. The former No. 1 has more pressure on him now than ever before, but luckily for Isles fans he's built himself up to handle it.
Sportsnet magazine staff writer Gare Joyce took a trip to Nassau Veterans Memorial Coliseum in Uniondale, N.Y., to get an up-close-and-personal look at Tavares for a feature profile in the latest edition, available now.
---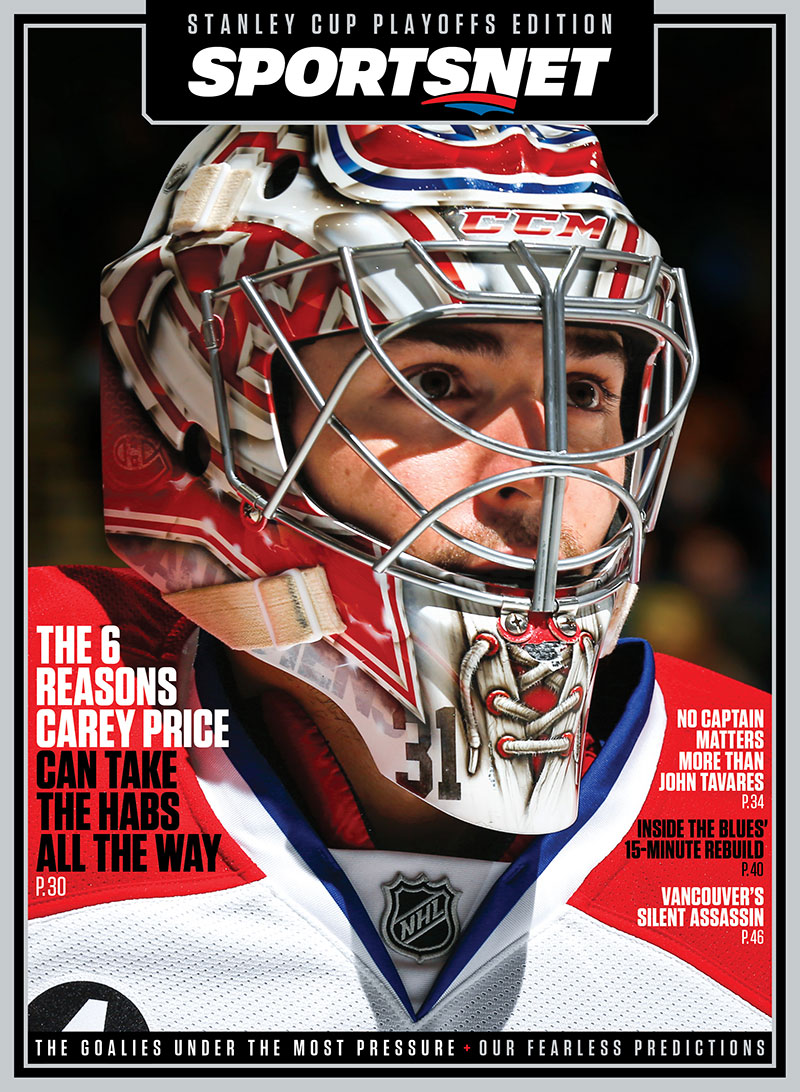 Sportsnet Magazine Stanley Cup Playoffs
Edition: The six reasons why Carey Price can take the Montreal Canadiens all the way. Download it right now on your iOS or Android device, free to Sportsnet ONE subscribers.
---
Here are the top three things we learned from the story:
He gets love from Islanders legends. Hall of Famer and four-time Cup champion Clark Gillies thinks Tavares is more valuable to his team now than any one player was to the Islanders dynasty. A reminder: The roster in those years included the likes of Denis Potvin, Mike Bossy and and Bryan Trottier.
Tavares knows how to share the puck—and a house. When Tavares landed in the league he moved into the home of teammate Doug Weight, who is now an assistant coach and assistant GM with the team. Now he's playing veteran host to fellow Mississauga, Ont., native Ryan Strome, who moved in with Tavares at the start of the season. And the proximity seems to be helping. Strome has upped his game significantly in year two, scoring 50 points through 79 games with a team-best +24. "John's a role model to me," he says. "If I do half the things that he does, I'll be a better player."
The Islanders have all pledged to "embrace the pain," but none more so that Tavares. He's put in the long hours of work not just to become a better player, says Weight, but to become a different player. Since entering the league, John has "rallied around [the] questions [about his game] and made himself better," says Weight. "He changed his skating—broke it down, almost started from scratch—and now what people saw as a weakness has become a strength."