KAMLOOPS, B.C. — Brady Tkachuk grew up idolizing his father Keith, a long-time National Hockey Leaguer, and then watched older brother Matthew break in as an 18-year-old Calgary Flames rookie two seasons ago.
Now it is his turn to make The Decision.
Does he return for a second season at Boston University? Or does Tkachuk report to camp for the Ottawa Senators, the team that chose him with the fourth pick in the June draft?
"It's one of the biggest decisions of my life," he admitted Wednesday in Kamloops, B.C. "I'm only 18. It's a little stressful."
This is, any beer leaguer would tell you, hockey's version of a first world problem. It is a big decision, sure, with giant Canadian fan bases waiting for an answer. But the choice is between being a college star or making nearly $1 million as a pro.
Tkachuk has stated he will make his decision on Aug. 12, after consulting one last time with his family.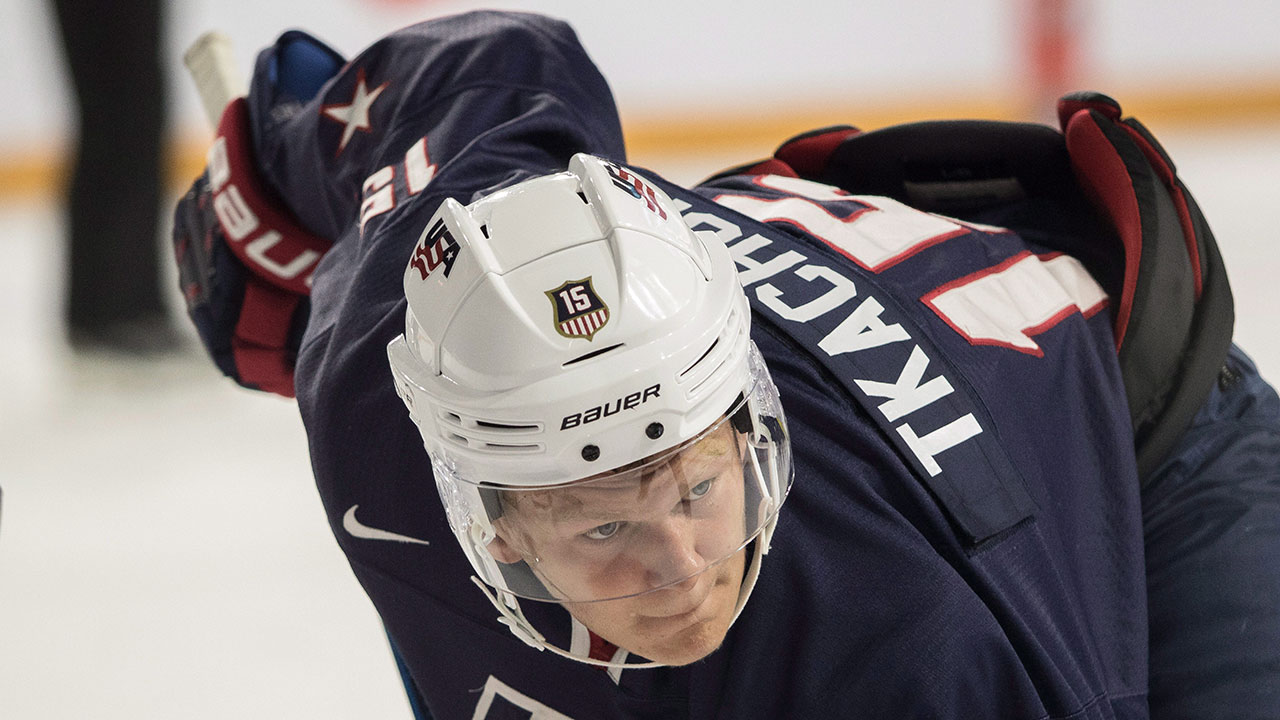 Quinn Hughes, the skillful American defenceman drafted at No. 7 by Vancouver, sat down with his family — and advisor/super agent Pat Brisson — on the Friday before leaving for this World Junior Showcase in Kamloops. To the chagrin of many Canucks fans, he made the call to return to play his second year with the University of Michigan Wolverines in the fall.
"I was thinking about, what's going to help me when I'm 22, 23 years old? What's going to make me a better hockey player in the long run? What's going to allow me to have a longer career?" said the well-spoken Hughes.
Not to be lost in any of this is the fact these are still young men. Teenagers who, once they begin life in pro hockey, can never turn back.
Think of how we wanted to get out of school, get out in the world and make some money. And then think of how many times you've thought, 'Boy, if I could relive some of those college days over again…"
This is the decision that faces Tkachuk and Hughes. To turn a page, or to linger a bit? There is a risk of injury, of course. But apart from that, it becomes about becoming an adult, or remaining a kid for one more season and enjoying the many eclectic virtues that college life presents.
"I've always said to people, going to Michigan was one of the best things I've ever done," Hughes said. "Not only the hockey part, but as a person — there is so much more to life than hockey. I had (med students) living next door to me. The football games are great. The basketball team did really well last year. And I have two of my best friends there, so we'll have some fun too."
Team USA general manager John Vanbiesbrouck knows the gravity of the decision. He'll have Hughes in his world junior hockey championship lineup this Christmas for sure, but if Tkachuk goes to the Senators, he's likely out for the WJHC.
"Pro hockey is a big animal for young players today. Eighty two games plus playoffs — that's a lot," Vanbiesbrouck said. "Mentally, you have to understand the mental side of it too. The strain and the stress."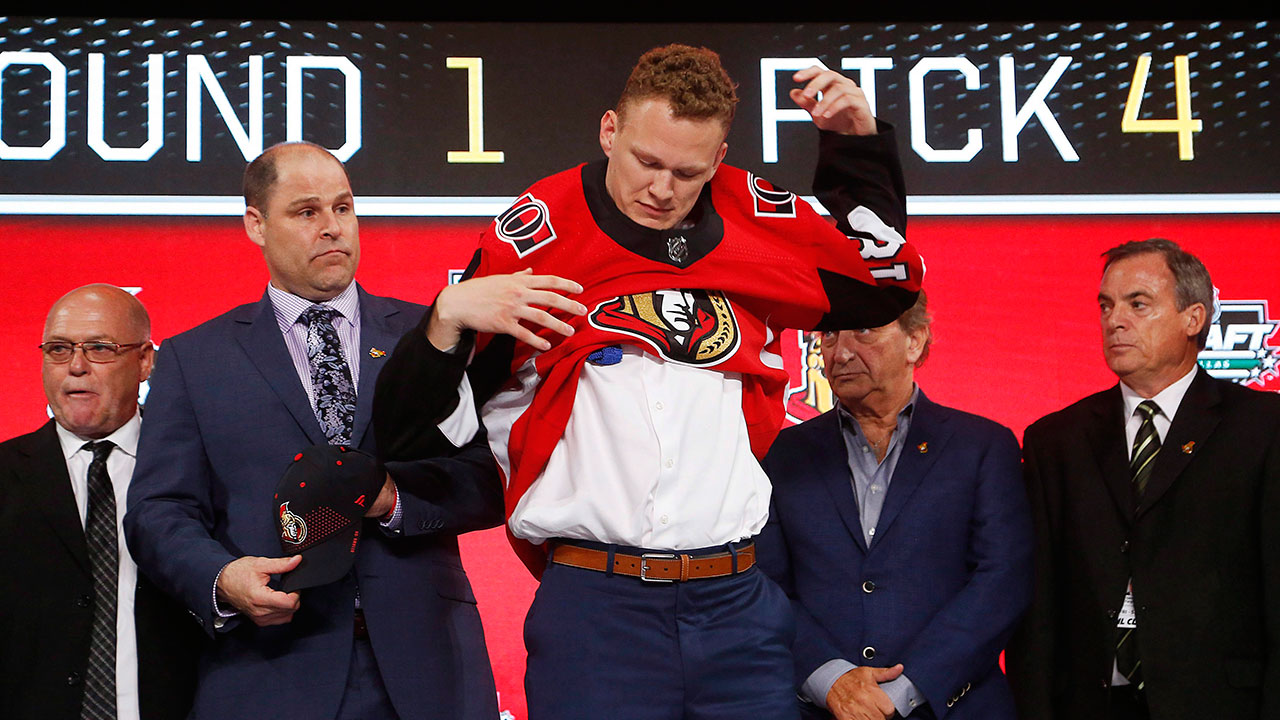 There is some fear among Canucks fans that Hughes could stay two years at Michigan, become an unrestricted free agent, and perhaps sign with whomever drafts his younger brother Jack next June, where he may go as high as first overall. Another faction raises the possibility that the Canucks could draft Jack, and the Bros. Hughes would then succeed the Sedins as extraordinary siblings in Vancouver.
As for Tkachuk, with the turmoil in Ottawa right now, any decision to return to college will be read as perhaps him sitting back and taking stock of the disheveled organization, and maybe even setting himself up for the free market as well.
Or perhaps, they are both just following trusted advice.
"It's quite possible someone said to (Hughes), 'Hey, give yourself an extra year,'" Vanbiesbrouck said. "Maybe a Noah Hanifin, or another colleague he's been close to who said, 'Maybe I came into this a little bit early.' I know going back to Michigan for another year is never going to hurt him."
In fact, two American defencemen who returned for their sophomore seasons — Boston's Charlie McAvoy and Columbus' Zach Werenski — did speak with Hughes. Particularly McAvoy, who was on Team USA with Hughes at last spring's world championships.
"I talked to him a lot about it over there," Hughes said. "It worked for them — they're two of the best young players in the NHL right now."