Business got a whole lot more difficult for the Calgary Flames on the weekend, setting the stage for a free agency period in which the club should be a mere spectator.
The recent announcement of a $1.5 million reduction to the previously projected salary cap of $83 million further handcuffed a Flames club held hostage by Matthew Tkachuk's inevitable windfall.
General manager Brad Treliving now has just $12.95 million left with which to sign his opening night goaltenders, which includes David Rittich and fellow restricted free agents Sam Bennett, Andrew Mangiapane and Tkachuk.
A deal for Tkachuk is expected to eat up anywhere from $7 million to $10 million a year, depending on term and what the stellar class of the NHL's star-studded RFAs start signing for before him.
Jeff Marek and Elliotte Friedman talk to a lot of people around the hockey world, and then they tell listeners all about what they've heard and what they think about it.
Expect the bar to continue to be raised for Tkachuk this summer by RFAs like Mitch Marner, Brayden Point, Mikko Rantanen, Sebastien Aho, Kyle Connor, Patrik Laine and Brock Boeser, amongst others, who will undoubtedly make Treliving's job even harder.
Even with the expected buyout of Michael Stone's final year at $3.5 million, there's very little room to get all his RFAs signed without liquidating assets. Thus, the persistent talk T.J. Brodie (one year left at $4.6 million) and/or Michael Frolik (one year left at $4.3 million) are potential trade bait.
With Alex Edler snagging a two-year deal for $6 million annually with the Canucks as a pending UFA, you can bet Brodie's price tag on the open market next year will be well north of $7 million. It's a cash call beyond the reach of the Flames, whose bigger priority will most certainly be to re-sign Travis Hamonic next summer.
Treliving has to be enticed by the possibility of cashing in on the lucrative market for speedy, puck-moving defencemen like Brodie, while also making room for young stars like Juuso Valimaki and Rasmus Andersson who both have top-pairing potential.
Retaining fourth-line mainstay Garnet Hathaway is a long shot, as the rugged 27-year-old is sure to garner interest elsewhere as an unrestricted free agent.
Despite his age (37) and horrific start to the season, Mike Smith is also likely to attract interest from teams like the Oilers, who could use a veteran to play 40 games while mentoring Mikko Koskinen.
Smith's stellar postseason play likely earned him a two-year extension on his career, albeit at a greatly reduced salary than the $5.66 million he pocketed the last six years.
Bennett made $1.95 million last year and needs a 10 per cent raise to be qualified for a process that could ultimately end up in an arbitrator's hands.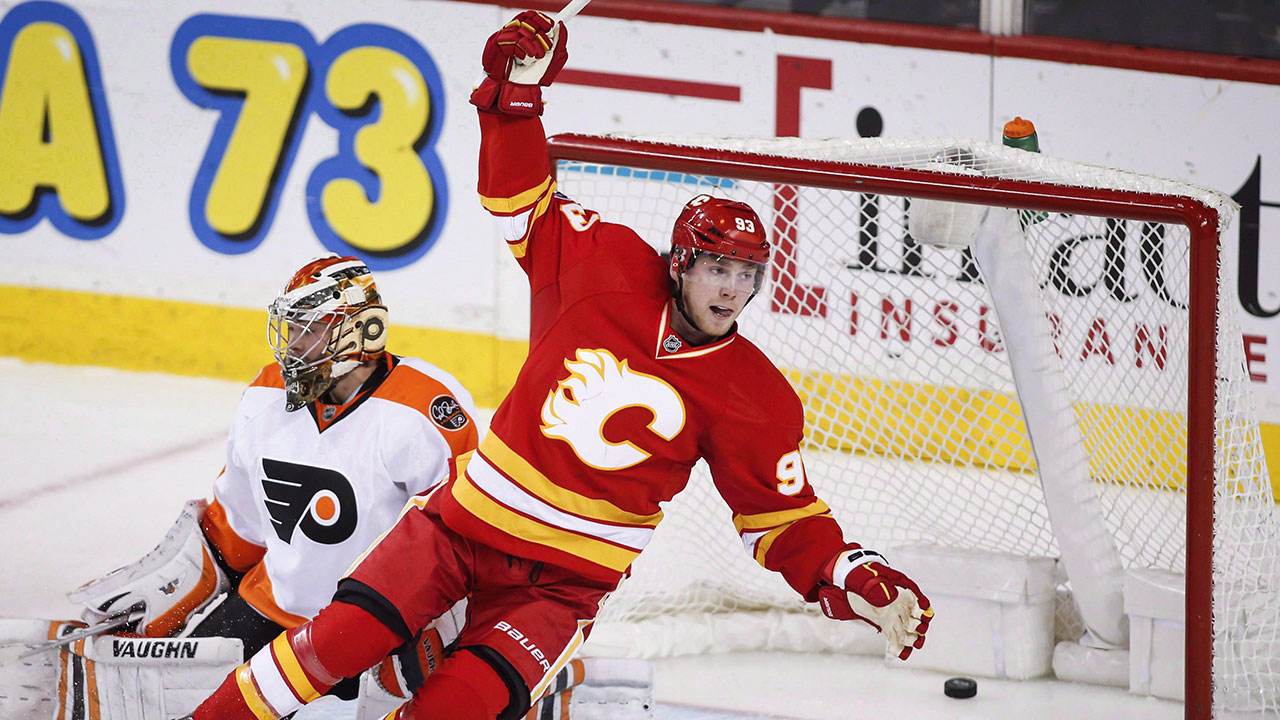 His offensive upside and ruggedness make him a candidate for an offer sheet from rival clubs well aware the Flames would have trouble matching an inflated offer over $3 million.
The compensation in that case would be a mere second round pick, which is a pittance for the former fourth-pick overall who possesses intangibles and an upside the Flames would hate to part with.
Speaking of intangibles, Tkachuk is also an offer sheet candidate, albeit with a much steeper price tag that would include coughing up two first round draft picks, a second and a third, assuming the offer would be for an annual salary between $8.4 million and $10.5 million.
There are certainly teams with plenty of cap space that could be contemplating offer sheets to Bennett and/or Tkachuk, which would further complicate Treliving's already tough task. Teams can start talking to RFAs Wednesday with an eye on offer sheeting them as early as holiday Monday.
Treliving correctly predicted trade activity at the draft would be stymied due to the glut of high-end RFAs holding up the marketplace.
Despite spending the last four years as one of the league's most active draft weekend swappers, Treliving was quiet in Vancouver, returning home with nothing more than his five draft selections in tow. With all of the aforementioned work to do in-house, it's a safe bet the Flames won't be able to make any significant adds through free agency come July 1.
That is, in part, thanks the egregious over-payment of James Neal (five years at $5.75 million annually) last July.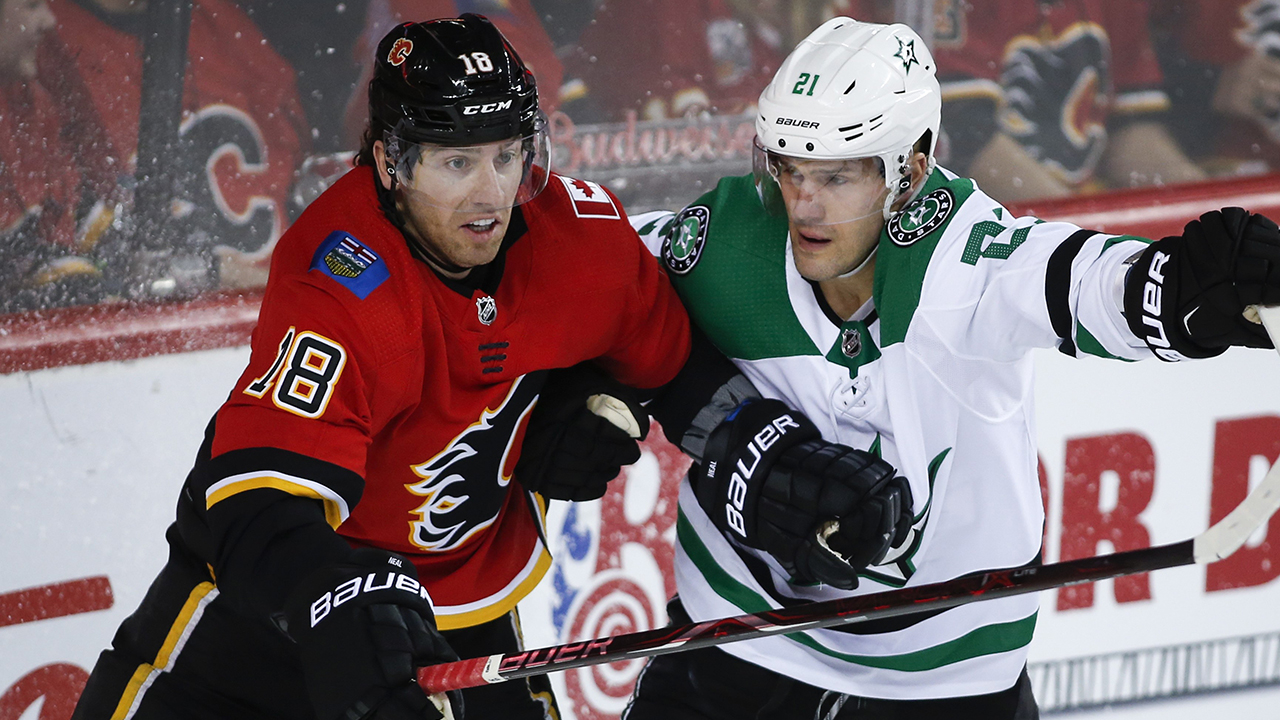 The debate rages on in Calgary over whether the team that had the second-best regular season record in the NHL last year is in need of a roster shakeup of any significance. Youngsters who broke through last year (Valimaki, Andersson, Oliver Kylington and Mangiapane) will be expected to play more prominent roles while the bulk of the team's skilled stars are in their prime.
The future is bright.
The club's five-game faceplant in the playoffs has many worried the core simply isn't built for post-season play, which is something the club will likely have to take a wait-and-see approach to. It has few other options.