Chemistry can be hard to come by in the NHL, but if you don't gel as a unit you're not hoisting the Stanley Cup. In addition to team chemistry, every now and then two players will click and the results can be outstanding. Whether it's a no-look pass, give-and-go or working together in the defensive zone, an elite dynamic duo can electrify hockey fans and terrify opposing coaches.
The theme of this year's Scotiabank Hockey Day in Canada is teamwork, so with that in mind here's a look at the 10 best duos currently in the NHL.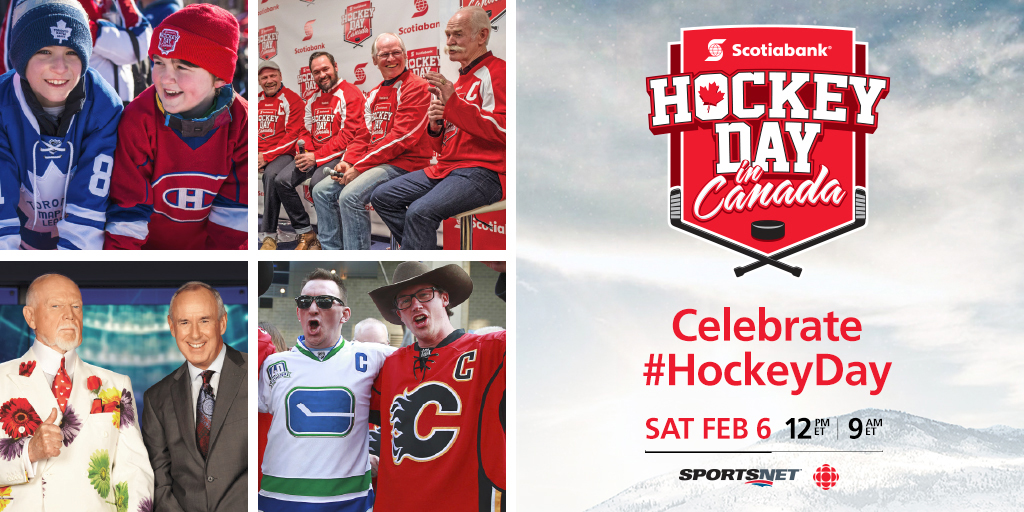 Alex Ovechkin and Nicklas Backstrom
You'd be hard-pressed to find a better centre-winger combo than these two. Playing on the same line for the majority of their NHL careers, Ovechkin and Backstrom have combined for hundreds of points. Since 2007, when Backstrom made his NHL debut, only Joe Thornton and Henrik Sedin have more assists than him and nobody is even within 100 goals of Ovie in that same time period. Ovechkin recently surpassed 500 goals in his career and Backstrom has assisted on nearly 50 per cent of them. They're lighting it up again this season.
Jamie Benn and Tyler Seguin
Benn and Seguin rank second and third, respectively, in league scoring and no two teammates have combined for more goals than these two. Through 46 games they have a combined 109 points.
Patrick Kane and Artemi Panarin
Kane is in the midst of a career year and a lot of his success can be credited to his chemistry with the 24-year-old undrafted rookie. Kane and Panarin have to be considered the current favourites to win the Hart and Calder trophies. No two teammates have combined for more points this season.
Shea Weber and Roman Josi
Predators general manager David Poile has done a remarkable job at drafting defencemen over the years and his top pair always seems to be the envy of the league. For years it was Weber and Ryan Suter and now it's Weber and Josi. Good things happen when these guys are on the ice both offensively and defensively.
Ryan Getzlaf and Corey Perry
Anaheim and its top two stars are struggling compared to seasons past, but when these towers of power are on the ice, opposing players have to bring their A-game. They won world junior gold together in 2005, the Stanley Cup together in 2007 and Olympic gold medals together in 2010 and 2014.
Daniel Sedin and Henrik Sedin
The chemistry the Sedins display on the ice is almost eerie. I suppose it's not entirely surprising considering they share identical DNA, but they seem to know where one another is at all times. Incredible no-look passes between them has become standard practice and even their post-game comments are indistinguishable. It's weird, man.
Mark Giordano and TJ Brodie
It's somewhat ironic that the Calgary Flames are one of the worst defensive teams in the NHL (they rank 29th in goals against per game) yet boast one of the most impressive blue-lines in the league. Giordano and Brodie have become one of the top pairings and whenever talk of who'll be on Team Canada at the World Cup crops up both of their names are always mentioned.
Blake Wheeler and Bryan Little
This might be the most underrated forward duo in the Central Division. Both are speedy, can play physical and fire the puck home. The Jets have invested a lot in these two and they've each become perennial 20-goal scorers so it's paying off. With so much UFA uncertainty surrounding this team, Jets fans can breath a slight sigh of relief knowing Wheeler and Little are locked up for at least the next several years.
Sidney Crosby and Chris Kunitz
Crosby has rotated through linemates frequently in his career. Kunitz has been perhaps his most consistent linemate and the two still work well together despite the fact neither is producing at the level they're accustomed to this season.
Taylor Hall and Leon Draisaitl
This season was supposed to be all about Connor McDavid, but with the top pick from 2015 injured Hall and Draisaitl have stepped up and performed more than admirably.