What Braden Holtby and the Washington Capitals are doing this season is remarkable.
The Caps set a franchise record Friday night by winning their 55th game of the season, but it's Holtby's chase of Martin Brodeur's single season wins record that has the hockey world watching.
(Just look at the games played for Brodeur and Holtby; that's what makes Holtby's numbers so special.)
What stands out immediately from that top five is that four of the goalies reached those totals in the shootout era, during which win totals have been boosted by a lack of tie games. Still, Holtby's record is a dazzling 47-9-5 in 2015-16.
Here's a little context on those five special seasons and the goaltenders behind them.
5. Evgeni Nabokov: 46 W in 77 GP (2007-08 – San Jose Sharks)
Another detail that surfaces from that list is that Holtby has, by far, played the least amount of games. Evgeni Nabokov played 77 games in 2007-08, earning all but three of the Sharks' 49 victories. Six of those were shootout wins.
Joe Thornton scored 96 points that season and the Sharks finished first in the Pacific Division, losing in the second round of the playoffs.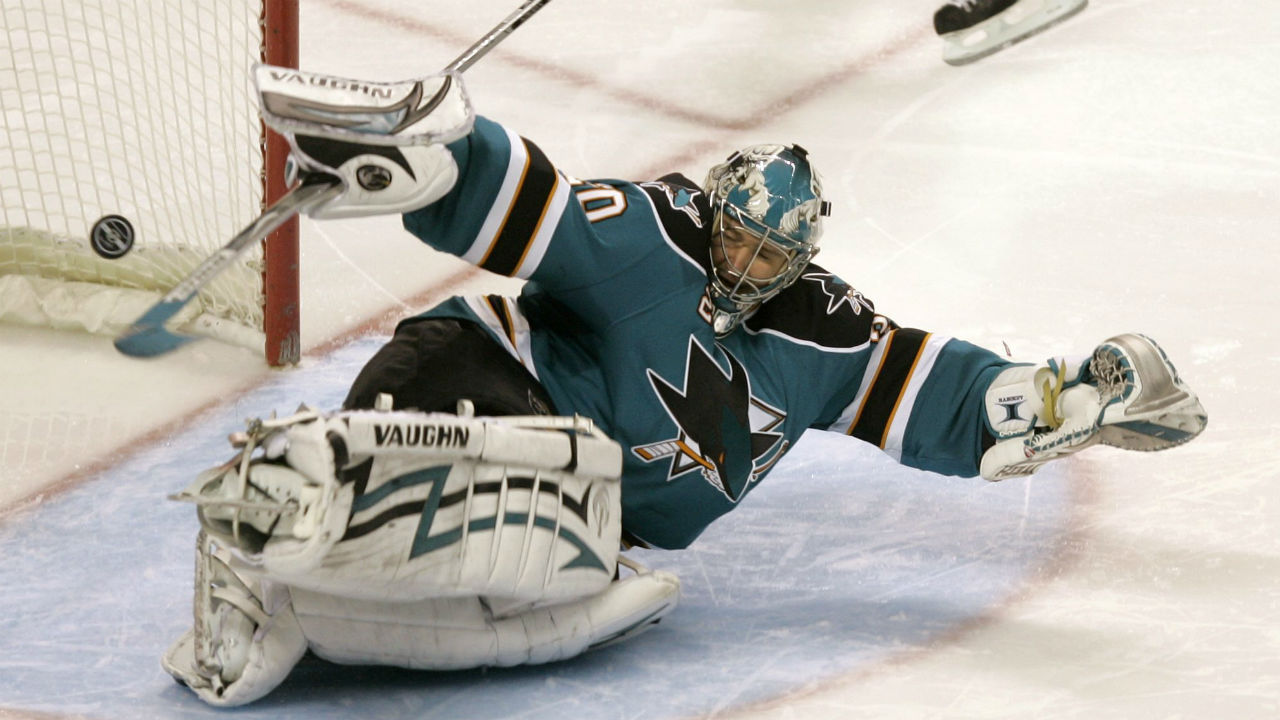 It was the first of three straight seasons in which Nabokov won 40 or more games. He finished second in Vezina Trophy voting behind Brodeur.
4. Roberto Luongo: 47 W in 76 GP (2006-07 – Vancouver Canucks)
This was one of four consecutive seasons in which Luongo played 70 or more games and he never did it again. While the Canucks won two straight Presidents' Trophies in the next decade, Luongo didn't come close to his 2006-07 totals again. He has 32 this year in Florida.
Five of these wins in 2006-07 were in the shootout.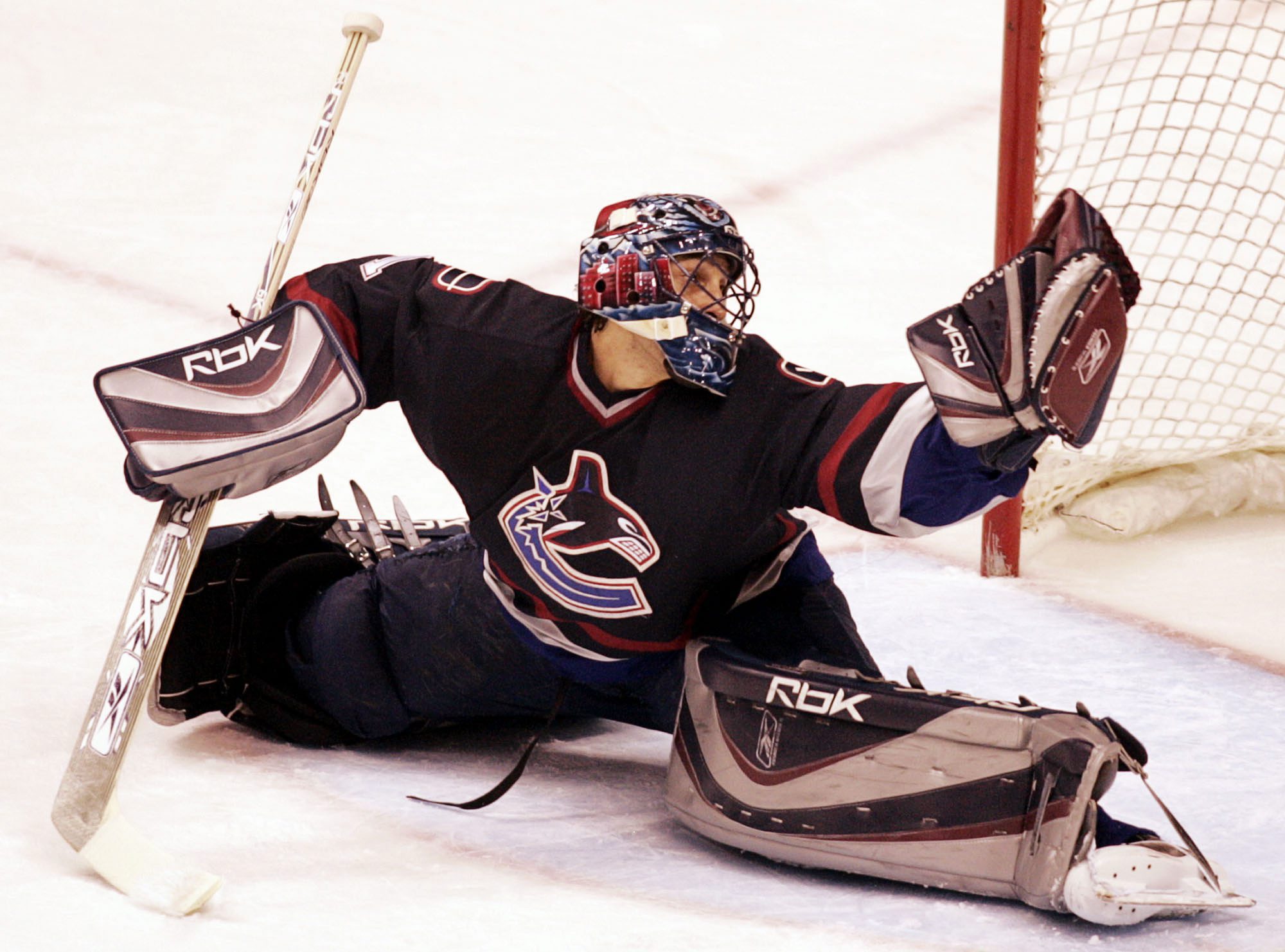 The Canucks finished first in the Northwest Division, but lost in the second round of the playoffs. Dany Sabourin collected the team's other two victories.
Luongo finished second in Vezina voting to — guess who — Martin Brodeur.
3. Bernie Parent: 47 W in 73 GP (1973-74 – Philadelphia Flyers)
This was the first of two seasons that the Broad Street Bullies won the Stanley Cup and the first of two straight Vezina Trophies for Parent. He also won the Conn Smythe Trophy twice.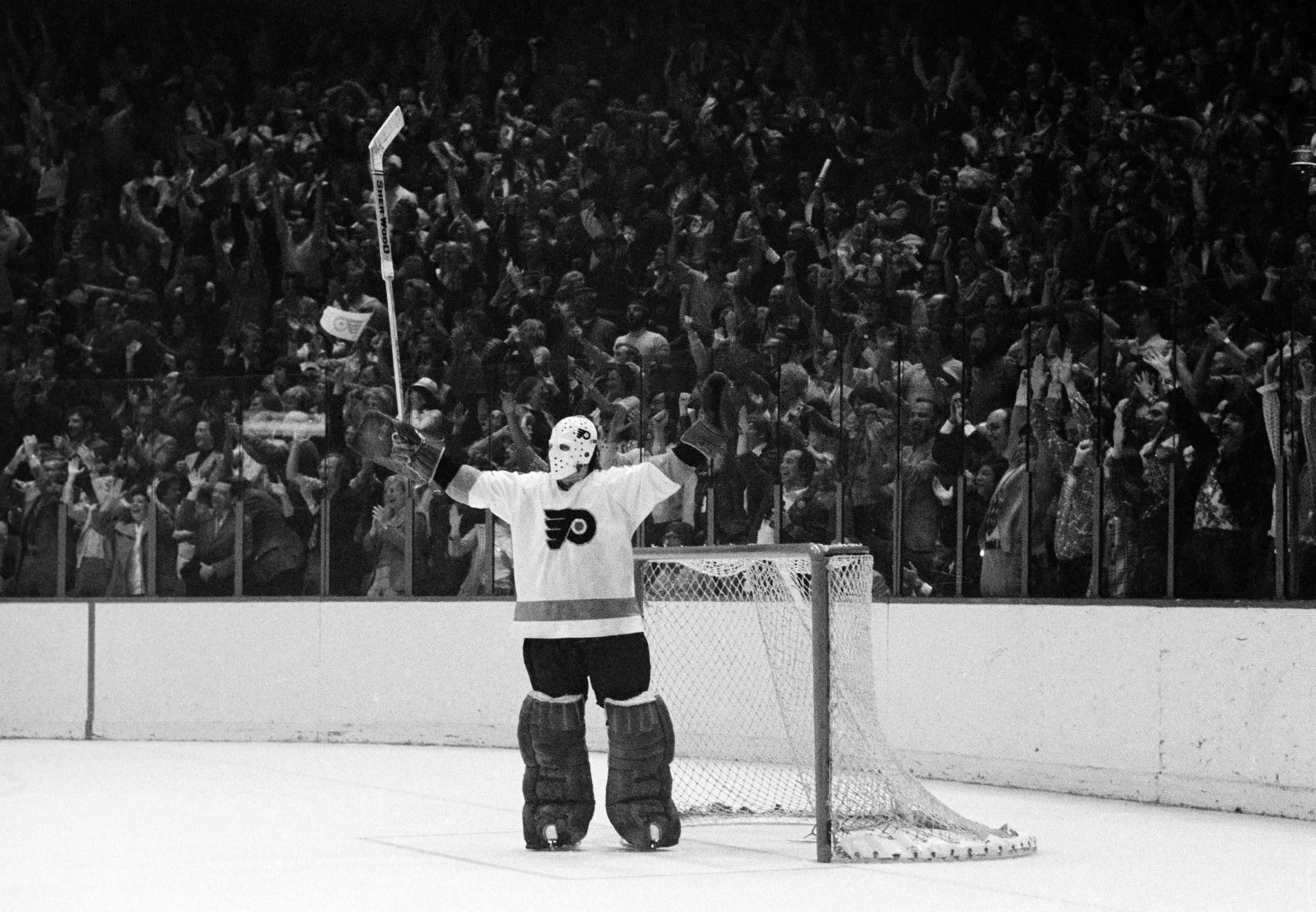 Yeah, that's a Hall of Famer right there.
He played in all but five games in 1973-74. Bobby Taylor won three games as his backup.
Parent was inducted into the Hall in 1984 and just last year was commemorated on a Canadian stamp.
2. Braden Holtby: 47 W in 63 GP (2015-16 – Washington Capitals)
And counting.
"Two to go," Alex Ovechkin told the Washington Post Friday. "We're going to do our best to help him out. Maybe it's a once-in-a-lifetime opportunity. We're going to do our best."
Holtby may not play again Saturday night but he'll have a few more chances at topping the all-time record.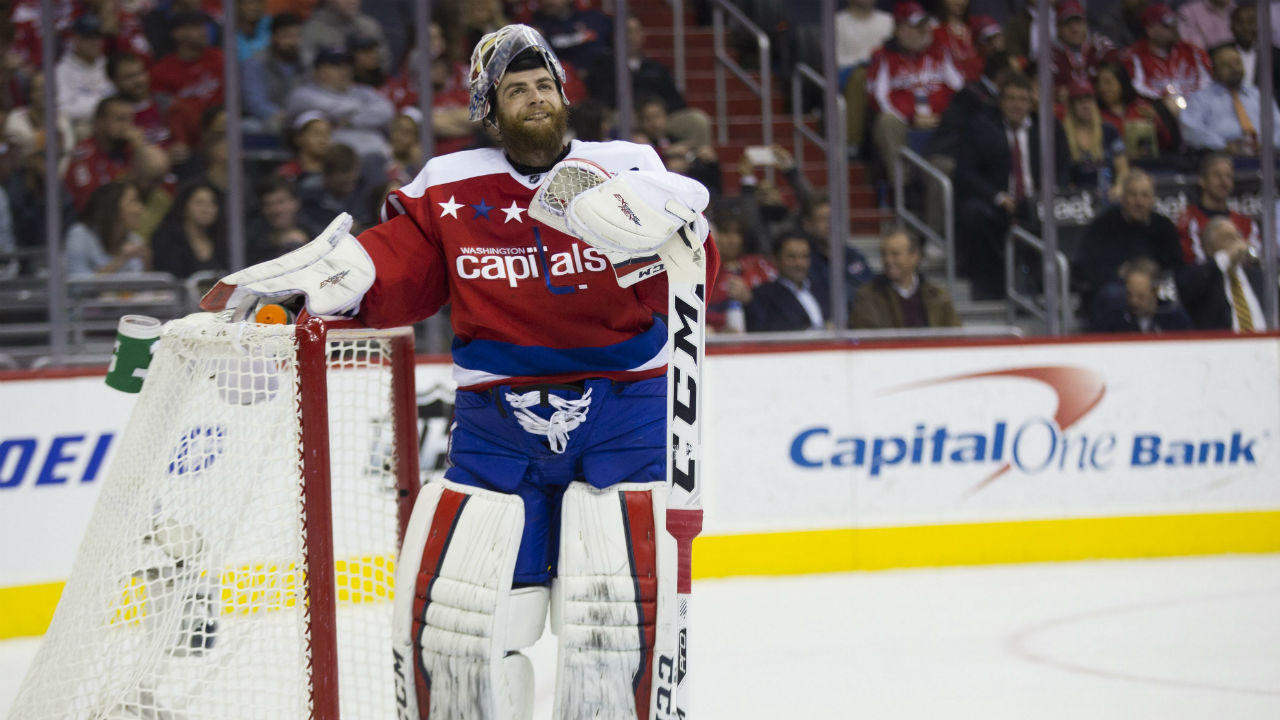 "Anytime you get a feather in a goalie's cap who's having a Vezina season – and arguably maybe an MVP season – it's one of those guys that you want to play for, you want to play hard for, you want to get him that record, you want to pile up those wins for him," Jason Chimera told the Post.
At one point this season, Holtby went from Nov. 12 to Jan. 16 without a regulation loss. That's 23 games. He'll undoubtedly get a Vezina nomination, which would be his first. He finished fourth in voting last season.
Four of Holtby's wins this season have come in the shootout.
1. Martin Brodeur: 48 W in 78 GP (2006-07 – New Jersey Devils)
Many remember Brodeur as a star of the 1990s, but it was in the next decade when he received much of his hardware. And it was after the 2004-05 lockout when he put up the most wins of his career.
Brodeur had eight seasons with 40 or more wins; one in the '90s and four in the shootout era.
The Devils finished first in the Atlantic Division in 2006-07 and were ousted in the second round of the playoffs by the Ottawa Senators, who went on to reach the Cup final. Claude Julien was the head coach, Patrik Elias led the team in scoring and Scott Clemmensen backed up Brodeur, appearing in six games and winning just one.
Brodeur had 12 (!) shutouts that year. Ten of his wins came in the shootout.
As mentioned above, this season was the first of two straight in which Brodeur won the Vezina. His other two Vezinas came consecutively in 2002-03 and 2003-04.