The Maple Leafs season will mercifully reach its conclusion one week from now, and with that will mark the beginning of a new era in Toronto. Or at least that's the plan.
After years of halfhearted change, it appears the organization is finally prepared to engage in a long-term rebuild with significant change expected this summer. How long it takes to rebuild the franchise depends on a number of factors, but president Brendan Shanahan gave insight into what should be expected when he told season-ticket holders last month that, "There are no shortcuts to building a team the right way."
He's right, and it's important to keep that in mind when discussing prospects currently in the system and those brought in at the draft. Don Cherry has already criticized management for giving college free agent Casey Bailey a shot in the NHL ahead of AHL rookie scoring leader Connor Brown, and there will be even more outside pressure to rush prospects going forward.
The importance of player development is often minimized in a market desperate for a better tomorrow, but thankfully the team's management has made it a top priority.
In an interview with Marlies reporter Kyle Cicerella, Maple Leafs assistant GM Kyle Dubas also said the team plans on using the ECHL like a "double-A affiliate" in order to sign more players to AHL contracts while allowing prospects to gain valuable pro experience.
This is only the beginning of what could be a long and arduous road, but at least the team appears to know what direction it is headed. Just don't expect a full-fledged youth movement overnight.
With that in mind here's a look at how the Maple Leafs' prospects performed in March, which marked the season's end for several players in the system.
William Nylander, No. 8 in 2014, Toronto Marlies (AHL): It took him some time to get going, but Nylander reached full flight in March. He finished the month with five goals and five assists in 10 games, highlighted by a slick two-point performance against Rochester March 29.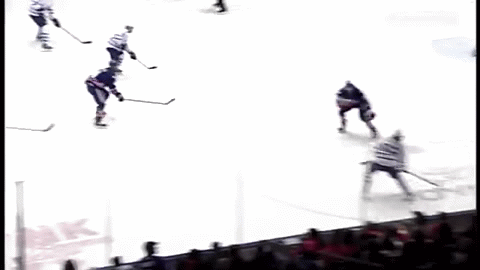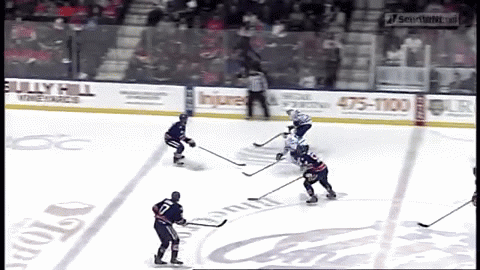 With 21 points in 29 games following Friday's two-point effort against Lake Erie, Nylander now boasts the 11th best points per game average (0.72) by an 18-year-old in AHL history.
Connor Brown, No. 156 in 2012, Toronto Marlies (AHL): A four-point effort against Rochester to close out March vaulted Brown to the top of the AHL rookie scoring race. He finished with two goals and 10 points in 11 games in March, upping his season total to 18 goals and 37 assists.
Brendan Leipsic, No. 89 in 2012, Toronto Marlies (AHL): Leipsic went ice cold in March after a hot start upon joining the Marlies from Milwaukee. He only had a single assist in the month, but the skilled agitator still finds ways to leave his mark on the game.
Carter Verhaeghe, No. 82 in 2013, Niagara IceDogs (OHL):  Verhaeghe cooled off a bit in March but still finished with 10 points in nine games to match his point total from last season with 82. One of three Leafs prospects currently playing in the CHL playoffs, Verhaeghe has six points in five post-season games as the IceDogs lead the Ottawa 67's 3-2 in their first-round series.
Frederik Gauthier, No. 21 in 2013, Rimouski Oceanic (QMJHL):  Gauthier missed the beginning of the month with a concussion but posted three points in six games upon returning. His points per game took a dip this season (0.86 compared to 0.96 in 2013-14) but he nearly matched his goal total (16 vs 18) despite playing 17 fewer games. The 6-foot-4 centre was also voted the QMJHL's top defensive forward and is currently tied for the team lead in playoff scoring after posting seven points in Rimouski's first-round sweep of Victoriaville.
Rinat Valiev, No. 69 in 2014, Kootenay Ice (WHL): Valiev's production tapered off at the end of the season (three assists in March), but he exceeded expectations with an impressive year in Kootenay. The right-handed blueliner finished with nine goals and 46 points in 52 games — his .88 points per game were seventh best among WHL defencemen. Valiev has three goals and five points so far in the playoffs as the Ice trail the Hitmen 3-2 in the series.
Stuart Percy, No. 25 in 2011, Toronto Marlies (AHL): The ability is there, but Stuart Percy's production has taken a big dip this year after an impressive rookie campaign. He chipped in two assists in 10 games in March and now has nine points in 38 games on the season.
Josh Leivo, No. 86 in 2011, Toronto Marlies (AHL): Leivo's production is down from a year ago, but it's not from a lack of trying. The 21-year-old winger, who had two goals and five points in March, has actually generated more shot attempts this season but his shooting percentage is down to 9 per cent after converting on 16.4 per cent of his shots last season. The AHL is a developmental league, after all, and learning how to play through adversity isn't necessarily a bad thing for Leivo.
Viktor Loov, No. 209 in 2012, Toronto Marlies (AHL): Loov was held off the scoresheet in March, but with a good blend of size, skating and physicality, the 22-year-old Swede continues to be one of the Marlies' most dependable defencemen.
Sam Carrick, No. 144 in 2010, Toronto Marlies (AHL): Carrick recently rejoined the Marlies after another stint with the Leafs, during which he scored his first NHL goal against Florida on March 26. He'll never be a big point producer, but as he showed during his time with the big club he plays a physical game and has decent offensive instincts.
Greg McKegg, No. 62 in 2010, Toronto Marlies (AHL): McKegg was one of the Marlies' better players in March, scoring six goals in 11 games, including a nice solo effort on the OT winner against Lake Erie on March 20. With his goal against Rochester, the 22-year-old St. Thomas, Ont., native matched his goal total from last season with 19.
Andreas Johnson, No. 202 in 2013, Frolunda (SHL): Johnson scored a goal in his return to action on Thursday after missing five games following a scary looking knee injury in Frolunda's first-round playoff series against Lulea. He had three points in four games in the series before getting injured. Frolunda currently trails Vaxjo 2-1 in the semifinals. As for the regular season, Johnson finished fifth in goals (22), first in game-winning goals (nine) and third in shots (153) — a strong sophomore season after being named the SHL's top rookie last year.
Petter Granberg, No. 116 in 2011, Toronto Marlies (AHL): Granberg did something in March he might never do again in his pro career: record four points in a game. He also chipped in two more assists during the month while continuing to play a physical brand of hockey.
Antoine Bibeau, No. 172 in 2013, Toronto Marlies (AHL): Bibeau fared poorly while playing only parts of two games in March. Christopher Gibson has taken full control of the Marlies crease down the stretch.
Garret Sparks, No. 190 in 2011, Orlando Solar Bears (ECHL):Sparks managed to maintain his ludicrous pace in March by going 6-1-0 with a 2.25 GAA and .935 save percentage. He leads the ECHL with a .935 save percentage on the season.
Christopher Gibson, No. 49 in 2011 (LAK), Toronto Marlies (AHL):After battling for time with Bibeau earlier in the season, Gibson took the reigns in March. The 22-year-old finished the month with a 1.92 GAA and .934 save percentage to keep the Marlies in the playoff race.
Ryan Rupert, No. 157 in 2012, Toronto Marlies (AHL): Rupert has far exceeded expectations of him coming into the year, and has fit in well during his stints with skilled players in Nylander and Brown. He finished March with four goals and an assist in 11 games and now boasts a plus-20 rating on the season — an impressive mark considering the Marlies are one of the AHL's lowest-scoring teams.
Dominic Toninato, No. 126 in 2012, Minnesota-Duluth (NCHC): Toninato's season came to an end in a tough loss to Boston University in the regional final of the NCAA hockey tournament. Toninato was held off the scoresheet against BU but finished March with two goals and four points in six games. He led the Bulldogs this year with 16 goals and was second on the team with 26 points in 34 games played.
Tony Camarenesi, No. 130 in 2011, Minnesota-Duluth (NCHC): Cameranesi had a strong final month with five points in six games to finish as the team's leading scorer, including a goal and an assist in the Bulldogs' first-round upset of rival Minnesota.
Nolan Vesey, No. 158 in 2014, Maine (H-East):  Vesey had two points in three March games as Maine's season came to an end March 8. He had a decent freshman campaign with 10 goals and 23 points in 36 games, although his shooting percentage was a whopping 20.8.
Tom Nilsson, No. 100 in 2011, Toronto Marlies (AHL): Nilsson recently found his way back into the lineup after missing two months with an upper-body injury. He didn't record any points in five games last month, but was named the Marlies' IOA/American Specialty AHL Man of the Year for his work in the community.
Matt Finn, No. 35 in 2012, Toronto Marlies (AHL): Finn has been sidelined since mid-February with an upper-body injury, likely ending a forgettable rookie season for the 2012 second-rounder.
Eric Knodel, No. 128 in 2009, Toronto Marlies (AHL): After getting in some time with the Marlies, Knodel spent March with the ECHL's Orlando Solar Bears. The 6-foot-6 blueliner had a solid month, picking up three goals and 11 points in 14 games.
Andrew MacWilliam, No. 188 in 2008, Toronto Marlies (AHL): MacWilliam made his NHL debut in March, averaging 15:53 of ice time over eight games games. He recorded his first point in his first career game against Buffalo.
Cody Donaghey, undrafted, Quebec Remparts (QMJHL): The right-handed defenceman had 15 points in 27 games, but hasn't played since December due to a season-ending knee injury.
Dakota Joshua, No. 128 in 2014, Sioux Falls Stampede (USHL):  The Ohio State commit had a quality month of March with four goals and nine points in 11 games.
Tyler Biggs, No. 22 in 2011, Toronto Marlies (AHL): Shut down for the season in mid-March with an Achilles injury.
Brad Ross, No. 43 in 2010, Toronto Marlies (AHL): Had one assist in March after returning from a 20-game suspension for using performance-enhancing substances.
Jamie Devane, No. 68 in 2009, Toronto Marlies (AHL): Briefly replaced Biggs on the fourth line but hasn't played since March 14.
J.J. Piccinich, No. 103 in 2014, Boston University (H-East): Had a great assist against Minnesota-Duluth in the NCAA tournament.
Pierre Engvall, No. 188 in 2014, Frolunda J20/Oskarshamn IK:Played most of the season with Frolunda's J20 team and finished third in SuperElit scoring with 51 points in 38 games.
Fabrice Herzog, No. 142 in 2013, Zug (Swiss-A): Finished year with six goals and nine points in 43 games. Added three assist in six playoff games.
Max Everson, No. 203 in 2011, Harvard (ECAC):The Harvard captain wrapped up his four-year college career last week after the Crimson were bounced in the first round of the NCAA tournament. The defensive defenceman had two goals and six points his senior year.