We all know how this story goes. Up-and-coming player in his early 20s starts to show some promise after years of development under the dedicated tutelage of coaches and team veterans. Maybe a dose of overconfidence in combination with some reduced oversight as the player's star rises feed into the ego side of things. Then the young player has a lapse in judgment that any number of young men that age can relate to, but the blowback is far from typical.
The latest edition is Nazem Kadri missing a team meeting in Toronto—most likely due to the daylight savings-time shift Saturday night—and being sat. And now the news that he'll sit two more games. "We expect a certain level of professionalism," Leafs president Brendan Shanahan said Wednesday morning. "It's time for [Kadri] to start making better decisions. There's a history here. This is a moment when a player has to look in the mirror and make some decisions.
"It's really how you respond to [discipline] that's important to us."
This is far from the first time Kadri has been under close scrutiny, though it is the first time he has been called out in this nature. Whatever the cause this will inevitably lead to a chorus of questions around whether Kadri is a good "fit" for the Leafs and add fuel to the fires being burned by those who think Toronto would be better off without him.
---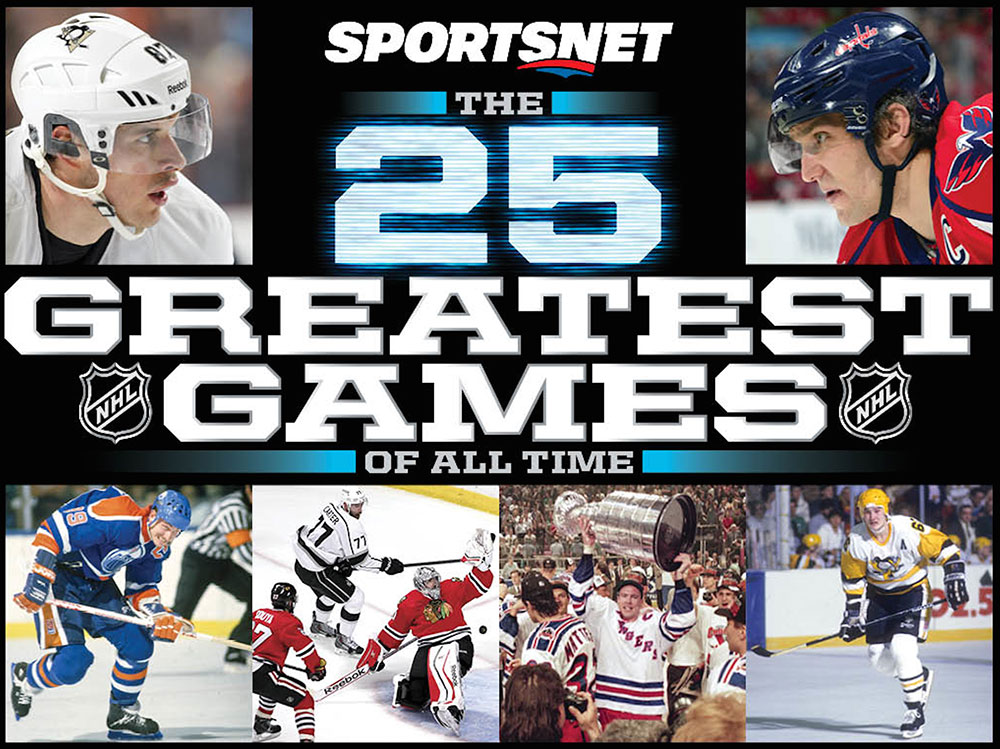 We've ranked the 25 Greatest
NHL Games Ever Played. Get the free, digital-only edition of Sportsnet magazine on your iOS or Android device right now.
---
When this happens with young players, it's sometimes seen as too much partying, or not enough dedication to craft. Often a video or story crops up on the Internet that shows signs immaturity. Evander Kane's track suit ended up in the shower after he showed up under-dressed for a team meeting. This and the oft-repeated discussion of Kane's public image on social media contributed to perception that his immaturity precipitated his move to Buffalo. We've seen similar shifts with other organizations: Tyler Seguin's move from Boston to Dallas or the Mike Richards and Jeff Carter trades out of Philadelphia that saw both eventually end up in Los Angeles, winning Stanley Cups.
The semi-regular news of Patrick Kane's exploits during his time with Chicago has previously led to discussion of whether or not his immaturity would prevent him from contributing to a winner. The Blackhawks decided to overlook his transgressions and this season he was posting numbers good enough to have him in discussion for the Hart Trophy.
The problem with trading away young, productive, skilled players for their perceived transgressions is that you run the risk of not getting back equivalent value in return. For every Tyler Myers or Jakub Voracek you get in return there is a Jack Johnson or a Brayden Schenn. A quick look at the return Boston received in exchange for Tyler Seguin illustrates the risk in moves of this nature.
While I doubt the Bruins are particularly unhappy with Smith or Eriksson—it seems far more likely that Seguin will contribute far more offence for the foreseeable future in Dallas. For all intents and purposes, Kadri has been the Leafs' most consistently productive forward this season. He has supplanted Tyler Bozak as the top centre in terms of even-strength time on ice, and his possession numbers indicate he pretty much universally positively affects the teammates playing with him.
The last column of the above With or Without You (WOWY) chart highlights the net difference between the impacts of Kadri and his teammates on each other. Looking at the numbers, it's clear that Kadri's impact outweighs that of his compatriots across the board.
If we were to compare Kadri to his peers around the NHL in terms of his offensive production, it might surprise people where he sits in terms of his offence over the past four years. Kadri has produced 2.1 points per 60 minutes at 5v5 since 2011-12. The other NHL centres with the same point production over the same time frame are Joe Thornton, Henrik Sedin, Pavel Datsyuk, Henrik Zetterberg, Eric Staal and Nathan MacKinnon. Not exactly a group of skaters you'd want to ship out of town.
No matter how you slice Kadri's career as a Leaf, he has consistently produced offence for the team and has been improving his possession game by leaps and bounds. This year has likely been his most impactful in terms of dominating play, and he's made strides towards being the team's top centre. His point production has dipped, though much of that could be tied to a relatively poor showing on the power play this year by Kadri's standards, and the doldrums most of the team has wallowed in for the latter half of the season.
Selling an asset with the intrinsic worth of Nazem Kadri at a low price would be a grave mistake and is exactly the sort of move Leafs fans should be hoping the new regime gets away from as it rebuilds this franchise. The only way moving out a player like Kadri benefits the Leafs is if he brings back assets of equivalent or greater value—and that's a long shot at best. Long-term perspective is hard to come by in Toronto, but it's a town that could use some, for the sake of the franchise.