With NHL Awards set for June 24 in Las Vegas, three sportsnet.ca staff writers make a case for each Calder Trophy nominee.
Which player do you think is most deserving of the hardware?
---
STANLEY CUP PLAYOFFS: | Broadcast Schedule
Rogers NHL GameCentre LIVE | Stanley Cup Playoffs Fantasy Hockey
New Sportsnet app: iTunes | Google Play
---
Johnny Gaudreau, Calgary Flames
Johnny Gaudreau started slow out of the gate, going pointless in the first five games of the 2014-15 season. Then he exploded for 11 points in his next 10 contests.
Detractors waited for him to slow down. Then they waited some more. They're still waiting.
At 5-foot-8 and a mere 155 pounds, Gaudreau is supposed to be too small to endure the rigours of an 82-game NHL season. Well, 80 games, 24 goals, and 64 points later, it appears Gaudreau will make out just fine among men much larger than himself.
A fourth-round selection (104th overall) by the Flames in the 2011 NHL Draft, Gaudreau finished tied atop the rookie scoring race with fellow nominee Mark Stone of the Ottawa Senators. The 21-year-old led all rookie forwards in TOI at 17:43 per night.
"Undersized" by NHL standards, Gaudreau will look to become the first Flames player to take home the Calder Trophy since Sergei Makarov won it as a 31-year-old in 1989-90.
Just as his Flames defied the odds stacked against them by reaching the post-season, Gaudreau defied his critics by achieving NHL stardom in his first full season in the league. Give the trophy to the little guy. He's earned it.
---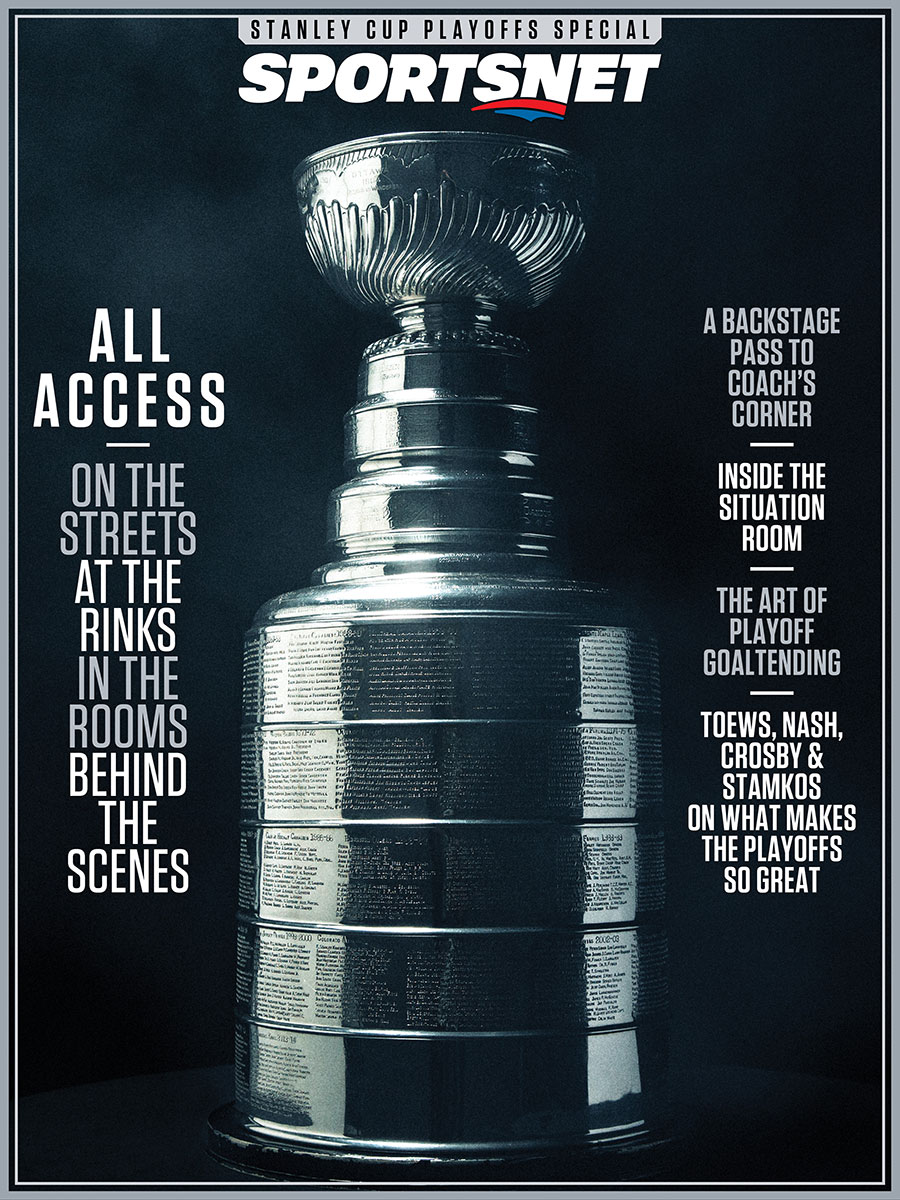 Sportsnet Magazine: An all-access pass to the Stanley Cup Playoffs, including a behind-the-scenes look at Coach's Corner and exclusive camera angles in Montreal. Download it right now on your iOS or Android device, free to Sportsnet ONE subscribers.
---
– Scott Lewis
 
Mark Stone, Ottawa Senators
You can't take anything away from what Ekblad and Gaudreau did this season (consolation stick tap to Filip Forsberg, who just missed out on a nomination), but neither was more valuable to his respective team in the second half of the season than Stone was to the Sens.
The 22-year-old Winnipeg native was outstanding down the stretch and played an integral role in the Sens making the playoffs — he was just as valuable as Andrew Hammond in March and April.
He also inspired some truly terrible Photoshop jobs like this masterpiece…
Stone led the league in five-on-five points from Jan. 1 through the end of the regular season with only Jamie Benn, John Tavares and Alex Ovechkin earning more total points during that same time period. Not bad for a sixth-round pick.
He was extremely productive with his ice-time as his 2.82 points per 60 minutes were better than any rookie who suited up for at least 10 games. Add to that the fact he finished tied for first in freshman points (64), led plus/minus (plus-21) among rookies and tied Ryan O'Reilly for the league-lead in takeaways with 98, and Stone is worthy of this honour.
It would be somewhat poetic for the Calder to go to a Senators forward in the first season since Daniel Alfreddson retired – the longtime Sens captain is the only player in franchise history to win the award.
– Mike Johnston
Aaron Ekblad, Florida Panthers
Ray Bourque, Bobby Orr, Denis Potvin, Bryan Berard… Aaron Ekblad.
It has a nice ring to it, doesn't it?
Ekblad could – and should – become just the fifth teenage defenceman in NHL history to claim the Calder Trophy. But the key word in that sentence isn't teenage; it's defenceman.
Stone thrilled us during the Senators' stretch run, and Gaudreau makes big-and-tall-shop plays, but both rookies play the wing — the least important position on a hockey team.
Consider Ekblad's 21:48 TOI average is more than four minutes more than his fellow nominees. Consider that the kid started quarterbacking Florida's power play – a special teams unit ranked dead last (10 per cent) before the No. 1 overall pick's arrival and improved to 24th (16.3 per cent) after his arrival. Consider that the 19-year-old set Panthers records for goals (12), assists (27) and points (39) by a freshman blueliner and came up just two points shy of Orr's record for a D-man entering the league at 18.
We could go on. We did go on.
But my favourite stat is this: Ekblad was a team-high plus-12 on a team with a minus-17 goal differential.
"He's fast, he's strong, he shoots the puck well," says Potvin, now a Panthers TV analyst. "But what sets him apart is his mind. It's the way he thinks the game that has made him superior at that age."
– Luke Fox