PITTSBURGH – You have to cover a lot of hockey before ever seeing a player accept his punishment in the classy manner Brooks Orpik did here Monday afternoon.
As for his coach?
Well, Barry Trotz isn't nearly as comfortable with the three-game suspension levied against Orpik for his late head hit against Olli Maatta in Game 2. The veteran Washington Capitals coach even seemed to make a fairly strong accusation against how the process was handled by the NHL's department of player safety.
"I'm disappointed, but I'm not surprised based on who we're playing and all that," Trotz said.
Asked later to clarify that comment so that there was no misunderstanding about him potentially suggesting the Pittsburgh Penguins were given preferential treatment, he replied: "Take it for whatever you want."
There is, of course, a back story here. Quite a long one when you consider that Orpik spent the first 13 years of his professional career in the Penguins organization. He's known as a hard-nosed defender, but hadn't been suspended by the NHL since 2006.
The Capitals were disappointed that Flyers forward Pierre-Edouard only received a one-game suspension in the opening round after driving Dmitry Orlov head-first into the boards from behind. It was a scary-looking play, one that could have had serious consequences for the Russian defenceman, but he managed to get his arm out and wasn't seriously injured.
"Dmitry Orlov in the previous series, I thought it was career-ending," said Trotz.
Maatta suffered an apparent concussion on the Orpik hit and won't be available for Game 3 on Monday night.
Those two are former teammates in Pittsburgh, which only added to the agony for Orpik. He was also concussed himself in the first round and felt sick when he saw his friend lying dazed on the ice.
"I was in a similar spot two weeks ago, so it's tough hearing people try to say I was intentionally trying to hit him in the head," said Orpik. "I've dealt with enough head and neck issues to know that was tough to watch."
The 35-year-old accepted full blame for his actions.
He spoke with Maata after Saturday's game and indicated that he didn't mount any sort of defence during his discipline hearing on Sunday afternoon.
"There wasn't much arguing," said Orpik. "I told them it was a late hit and I knew that's why I was having a hearing. I obviously told them there was no intent there and there was no denying it was late. That's pretty much all there was to it.
"I didn't really know what to expect out of how many games; whatever they gave me was something I was just going to have to accept. That's what we're going to do moving forward here and hopefully across the league they start punishing everything else the same way."
There is suddenly even more juice to this series, one that has only included just one assist for Alex Ovechkin and no points for Sidney Crosby so far. Yet it's still been compelling.
The Capitals are the far more physical team and saw forward Tom Wilson fined for a knee-on-knee collision with Conor Sheary in Game 1. Now they won't have Orpik until a potential Game 6.
Orlov will draw back into his spot after being scratched on Saturday.
It wasn't clear who would replace Maatta, with Derrick Pouliot appearing to be the most likely option after leaving the ice with the other regulars at the morning skate. Justin Schultz stayed out longer for more work.
Another interesting presence on the ice at Consol Energy Center was Penguins goalie Marc-Andre Fleury, who took plenty of shots and may be close to a return from his own concussion. Sullivan said he's made "significant progress."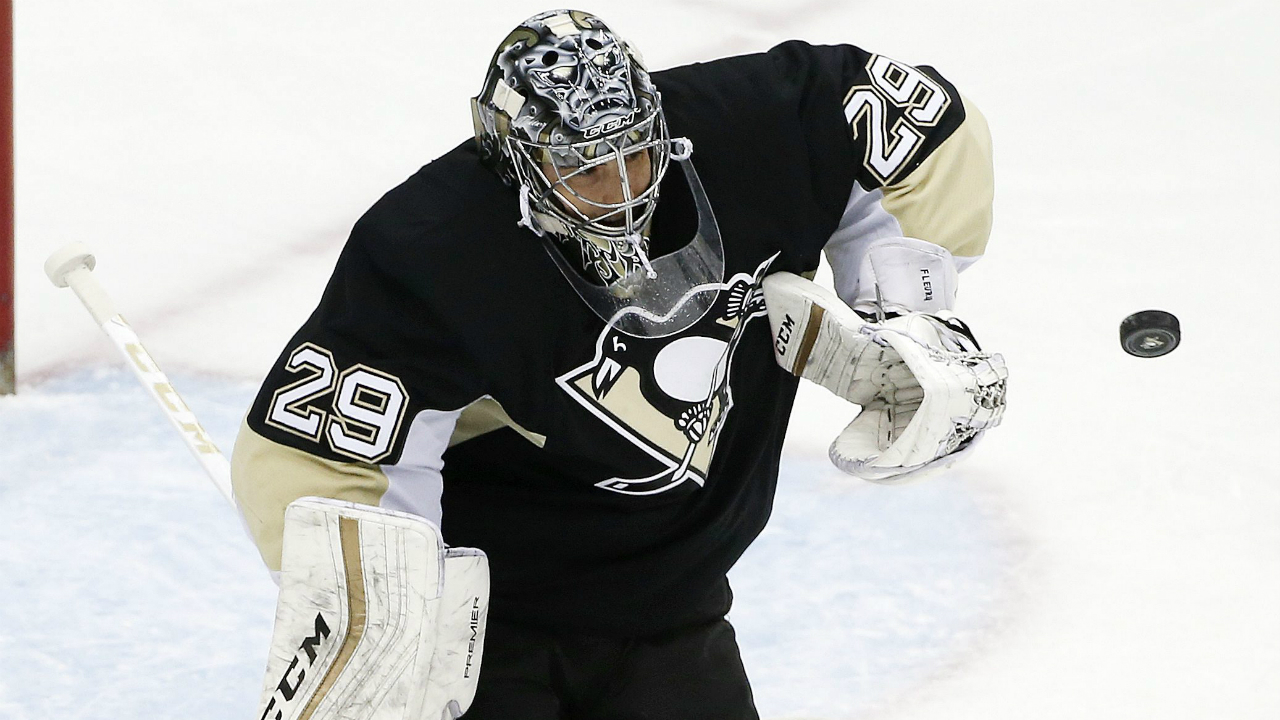 But the biggest talking point by far was the Orpik suspension – one the Penguins seemed fairly satisfied with. With the series tied 1-1, it's possible he's already played his final game of the season.
"I don't know if a playoff series should matter (when determining length)," said Penguins defenceman Trevor Daley. "There's kind of a code of conduct that you need to have out there and respect for other guys. I don't think playoffs really matter.
"I wouldn't want my kid out there getting hit and because it was playoffs the guy didn't get punished for it."
Beyond the length of the suspension, Trotz didn't like the way he's seen Orpik portrayed in the wake of the incident. He's clearly an important part of this Capitals team.
"I'll say this about Brooks Orpik: He's played here 10 years, or close to 10 years in (Pittsburgh), he's a first-class person on and off the ice," said Trotz. "A true pro, all of that. He does not target people.
"He plays tough against people."