What a difference a couple months make.
On June 7, Barry Trotz was lifting the Stanley Cup alongside his Washington Capitals, whom he'd led from the bench for four seasons. Eleven days later, the veteran head coach resigned from the organization as a result of a contract dispute.
Just a few days after that, Trotz linked up with Lou Lamoriello and became the New York Islanders' new bench boss, just over a week before his new franchise's offensive cornerstone left town and inked a long-term deal with the Toronto Maple Leafs.
Now preparing for his day with the Cup and his first training camp with his third NHL team, Trotz opened up on how he sees things playing out on Long Island in a lengthy interview with long-time Islanders beat writer Arthur Staple.
"There's some great traditions here, the teams that were the best in the league for a number of years. The Trottiers, the Bossys, the Torreys and those people. We need to get back to that tradition," Trotz told Staple in a Q&A published earlier this week. "…There's going to be change. It's going to be structurally, on and off the ice, expectations are going to change.
"Nothing against any former regimes, but we have our own vision of what we want to do, how we're going to do it."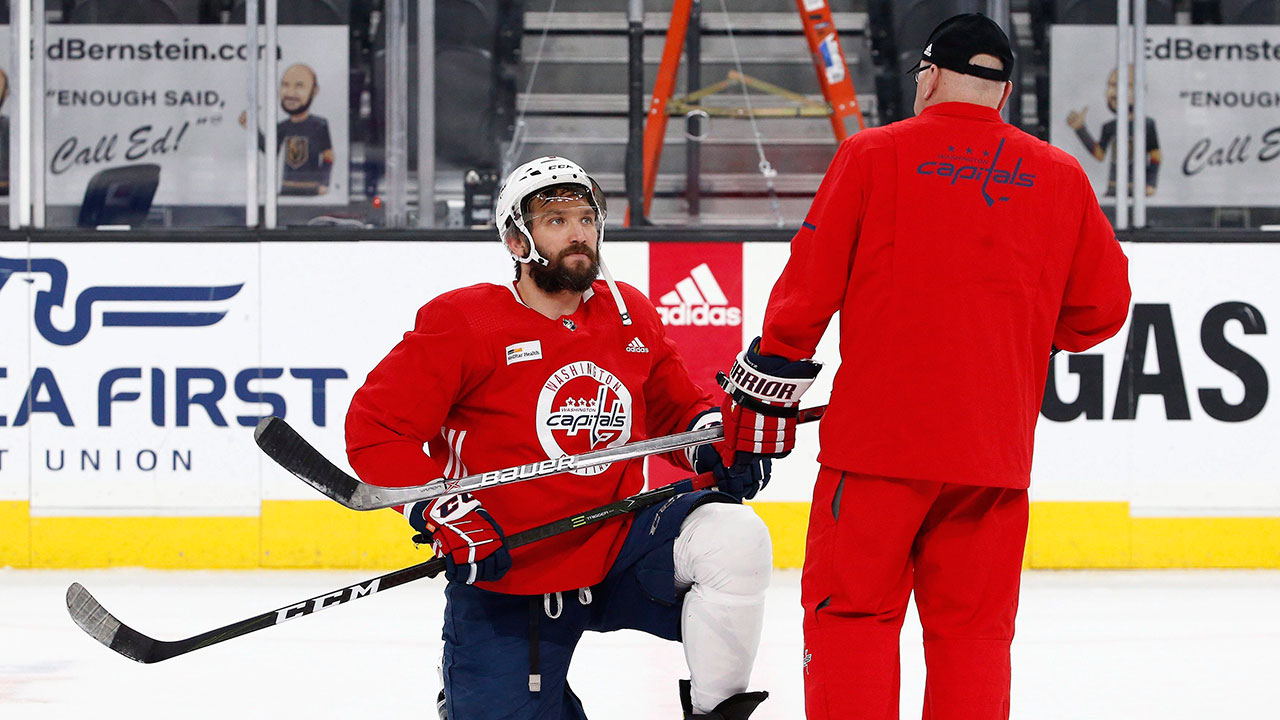 While the Islanders' chances of taking a significant step forward in 2018-19 took a decent hit with the loss of Tavares, it's fair to assume Trotz joined the fold understanding that the captain might walk. Now that he's out of the picture, Trotz says he isn't too concerned with his club's ability to pick up the slack.
"This team can score, with John Tavares or without John Tavares," he said. "The area it's failed in maybe the last year and a half is on the defensive end. Just looking at the trends over the last four years, it's clear that's an area we need to fix. … With the John Tavares situation, we look forward, we can't look back. Guys are up to the challenge. John's a fantastic player, face of the franchise and it's a hole you can't fill with one guy. It's collectively with the group."
On the defensive side, Trotz made it clear the Islanders will endure some growing pains as they look to right the ship.
"One of the easiest things to correct, if there's a commitment and a buy-in, is keeping the puck out of your net," Trotz told Staple. "We'll need a bigger buy-in, we'll put some structure, we'll make sure the details are there and we'll make players accountable.
"If they're not, we'll get someone who can be accountable."
As for the offence, and its potential to succeed in the organization's post-Tavares era, it appears the focus will be on seeking out high-danger chances as opposed to volume shooting.
"We're looking for quality. A lot of people put a lot of value in analytics into shots on goal, or shot attempts. I put more value on quality shots," Trotz explained. "It's like quality chances vs. regular scoring chances. An unscreened shot from the blue line goes in maybe one per cent of the time. If you get into the hash marks, below the circles, lateral plays, they go up to 20, 30, 40, 50 per cent.
"I'd rather have one 40-percenter than 40 one-percenters. And that's where the league is going, I think. Most of the high-scoring teams aren't just putting pucks to net for volume."
Trotz's 2018 championship squad should serve as evidence enough of that approach's potential. His Capitals finished dead last in the league in shots per game during the 2017-18 regular season, yet ranked among the top 10 in goals per game, and, of course, iced a strong enough offence to eventually climb the Stanley Cup summit.
But while these details are sure to help steer the wayward Islanders towards progress, there's no question the franchise is in equal need of a big-picture readjustment. Years of questionable decisions on the part of former GM Garth Snow, coupled with seemingly unending drama concerning the team's home arena, have left the Islanders mired in instability.
The additions of Lamoriello and Trotz — two of the game's most steady, consistent off-ice figures — should serve as a remedy to that organizational ailment. And the new coach said he's coming in recognizing that a culture change is needed.
"There's certain things in the way things are managed or established, the rules or how you do things. To me, culture change is an attitude — getting the right attitude, standing for something. A small example: If a guy's late for a meeting, late for a bus, you have to wait for him and nothing's ever addressed, then things start to slide. Your standards slip," Trotz said. "In a couple areas, the standard needs to be a little higher. What we're trying to do now is figure out where that standard is, where the bar needs to be set.
"When I was younger I thought you needed to control 100 things and everybody and everything. What experience does is it helps you filter things out. If you get the four or five things corrected, everything else falls into place."
[relatedlinks]