There has been much speculation about whether or not the Vegas Golden Knights will be able to begin trading before the NHL's March 1 trade deadline at 3:00 p.m. ET. The team will be able to start making transactions once owner Bill Foley makes his final expansion payment to the league.
"Once they close the transaction, [McPhee] will be able to make player-related transactions within some parameters," Bill Daly has said. "Obviously he still can't acquire players who are still playing the 2016-17 season, but he can acquire draft picks, he can acquire [unsigned draft choices], sign draft choices, player assets. He can start making deals associated with the expansion draft."
That final transaction is expected to be "on or around" March 1, but on Saturday, Foley told Steve Carp of the Las Vegas Review-Journal that it might not be made in time for the league's trading deadline.
Instead, he expects it to be made some time during the first week of March so that George McPhee can attend the GM Meetings March 6-8.
"It's going to be complicated for us to do it by the 28th because of all the legal documents that we're doing with the NHL that still have to be completed," Foley said. "We're still negotiating a few points. But the money will be ready around the 25th or 26th so if we can get all the legal paperwork finished, we may be able to move it up."
Even if the Golden Knights can't trade on March 1, they will still be able to make some moves after that date.
McPhee would be able to get involved in the signing of undrafted and/or unsigned college free agents and can commence making deals with other teams that involve, for example, draft picks in exchange for a guarantee to not select a certain player in the June 21 expansion draft.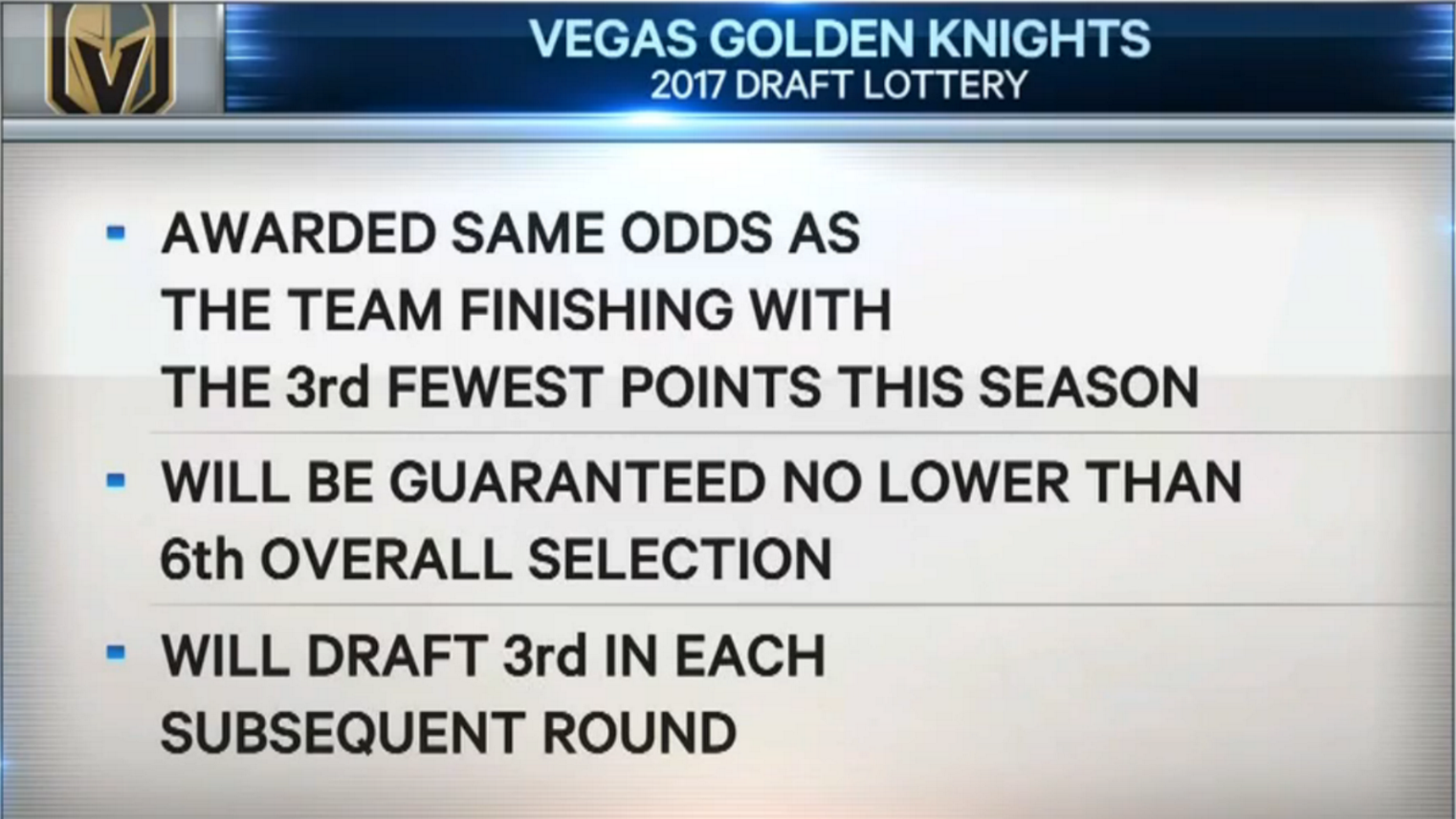 After the expansion draft, the entry draft will also be a crucial date for the NHL's newest team.
"The entry draft is going to be incredibly important for our franchise," Vegas assistant GM Kelly McCrimmon said. "Obviously every NHL team is going to say that, and it has a lot of meaning for each club.
"Because we're brand new, because we're needing players, needing depth, our future stars, the entry draft is really going to have a lot of importance."
"I think where George McPhee and myself are going to be involved is just in terms of having a handle on who the top players are, being able to ask questions, being able to have familiarity with those top players," McCrimmon explained. "And then alongside that, we've also got the expansion draft, which of course our pro scouting staff is working on all throughout the winter as well."