While the jury is still out on whether Craig Berube returns to coach the Philadelphia Flyers in 2015-16, make no mistake where Vincent Lecavalier stands on the matter.
During the fading star's exit interview with local media Monday, Lecavalier said "it's fair to say" his best shot at being a successful player is to return for a third season as a Flyer if Berube is fired or to be traded elsewhere if the coach returns.
"He's got his views, and obviously he's shown that. I think there's 17 or 18 games I was scratched. Obviously it's gonna be tough to change his mind. We'll see what happens," Lecavalier told reporters.
"He thought he was doing the right thing, and I obviously think I still can do a lot and give a lot to this team and to teams.
"I guess it was just his opinion. It was nothing off ice. I think everybody likes Chief and what he's done. Everybody has a lot of respect for him. He probably had to do some tough decisions."
Lecavalier will celebrate his 35th birthday later this month and still has three seasons remaining on the $22.5-million, five-year contract he inked with Philadelphia after being bought out by the Tampa Bay Lightning in the summer of 2013.
STANLEY CUP PLAYOFFS: | Broadcast Schedule
Rogers GameCentre LIVE | Stanley Cup Playoffs Fantasy Hockey
New Sportsnet app: iTunes | Google Play
The first-overall pick of 1998 was the focus of trade rumours last summer but played 57 games under Berube this season — often as a fourth-line winger — and registered just eight goals and 12 assists, both career lows.
The lack of production and Lecavalier's $4.5 million salary cap hit have led to speculation that general manager Ron Hextall could again try to deal Lecavalier or, failing that, buy him out as owner Ed Snider puts pressure on the club to return to the playoffs right away.
---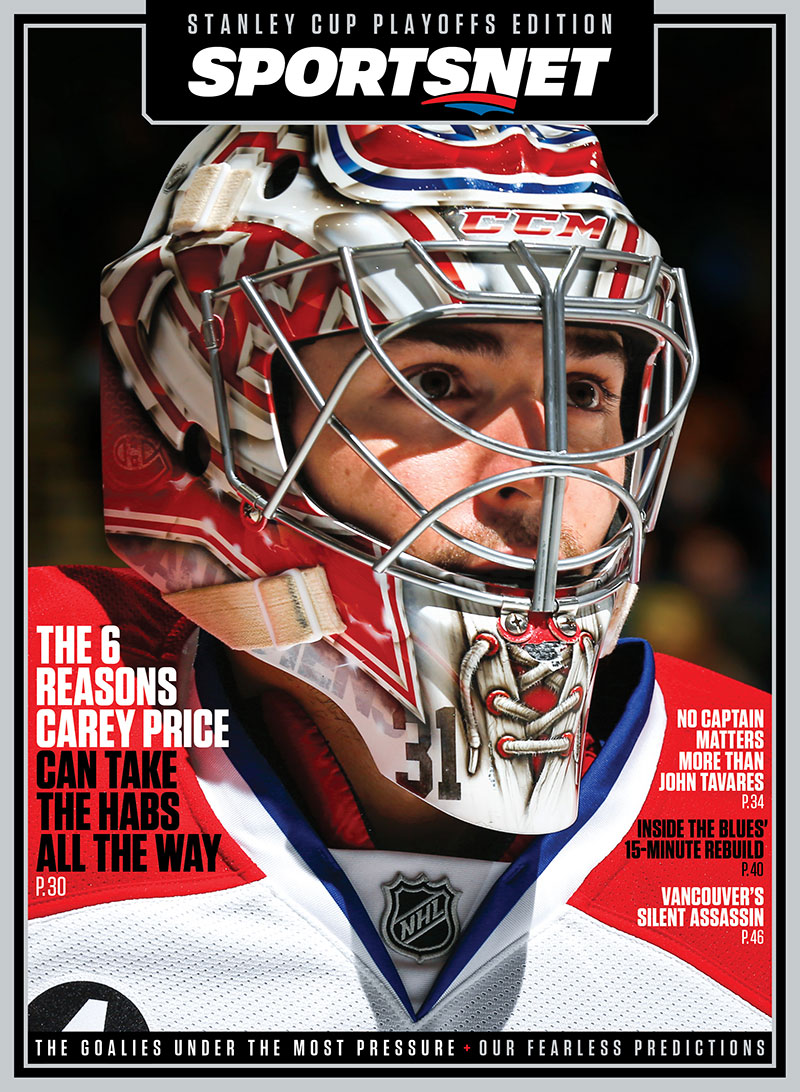 Sportsnet Magazine Stanley Cup Playoffs
Edition: The six reasons why Carey Price can take the Montreal Canadiens all the way. Download it right now on your iOS or Android device, free to Sportsnet ONE subscribers.
---
"I like this team," Lecavalier said. "I like the players. But my future… I guess we'll have to wait and see what happens around the draft and during the summer."
Berube still has one season left on his current contract, but with the Flyers missing the playoffs and a few more coaches expected to be join the likes of Paul MacLean, Ted Nolan and Dan Bylsma on the open market, Berube's job has been speculated as insecure.
"Any time you get a new boss things change," said Lecavalier, whose excitement to play under Peter Laviolette was short-lived. "Obviously it didn't go well for me."
(video via NJ.com)