You're better off not digging yourself a giant hole in the first place, but in an early-March game, the Washington Capitals conducted a pretty slick clinic on how to climb out once you have.
The L.A. Kings ran up a 3–0 lead in the first period, but in the third, the Caps pulled themselves together, and T.J. Oshie and Nicklas Backstrom each scored to make it 3–2.
Then, in the dying minutes, winger Justin Williams dropped the puck back to defenceman Dmitry Orlov just inside the L.A. blueline. Orlov slalomed through the entire Kings defensive corps and fired off a backhand that slipped past Jonathan Quick while Orlov skidded butt-first toward the net.
---
STANLEY CUP PLAYOFFS:
First Round Series Previews | Broadcast Schedule
Stanley Cup Playoffs Fantasy Hockey
---
The Kings managed to prevail in overtime, but head coach Darryl Sutter sounded shell-shocked after the fact. "We're not in that class in terms of offence," he said. "We have to check almost to a standstill to beat a team like that."
That team, frankly, has just about every advantage you could wish for heading into the playoffs. This year's Caps possess line after line of prolific-scoring, rock-solid defence, Vezina-calibre goaltending, the ability to beat their opponents at any flavour of game they choose to play and enough depth to roll through the inevitable bumps and bruises of a long playoff run.
While critics will point out that their 101.7 PDO was second in the league in mid-March and their 50.4 CF% was middle-of-the-pack, the Presidents' Trophy was all but engraved for them with a month to go in the season, and Washington has been ensconced in the league's top five for goals scored, goals against, power play and penalty kill, fuelling their league-leading goals-for percentage.
It's not a skill you want to use a lot, but the Caps have also proven themselves preternaturally resilient: They led the league as the only team above .500 when their opponents score first.
Unfortunately, the one big weakness for this team—the shrieking ghosts of so many dominant regular seasons followed by playoff flameouts—may require an old priest and a young priest to fix. "You can't say this team hasn't had its playoff tortures," says long-time TV play-by-play announcer Joe Beninati.
The last time the Caps finished on top of the standings, in 2009–10, they took a 3–1 lead over Montreal in the conference quarterfinals then suffered a historic collapse. Since then, they've been swept in the second round and made several other early exits—nearly always at the hands of the Rangers.
Last spring, the Caps had a 3–1 series lead over the Rangers in the conference semifinals before it all fell apart. But they didn't go down without a fight: Of the final three contests, two went to overtime and the third was a one-goal game. You could view that series as a success or a failure, but Beninati says for these Caps, it's neither: It's gasoline. "This team is motivated by it, not haunted by it," he says. "This is the best Capitals team I've seen in my 22 years. It's not even close."
When Barry Trotz came in as head coach last season after 15 years in Nashville, his philosophy was that he wouldn't stifle the offensive magic his roster was capable of, but he would develop defensive tactics that made them harder to play against. Now, Beninati says, "Anyone in that dressing room would run through a wall for him."
Over the summer, the Caps signed Williams and traded for Oshie, boosting their grit and offence. Now, with a first line comprised of Alex Ovechkin, Backstrom and Jay Beagle, and with 23-year-old Evgeny Kuznetsov—suddenly grown into his potential and averaging a point a game—centring the second line alongside Oshie, you can understand why an opposing coach like Sutter would sound a bit horrified.
---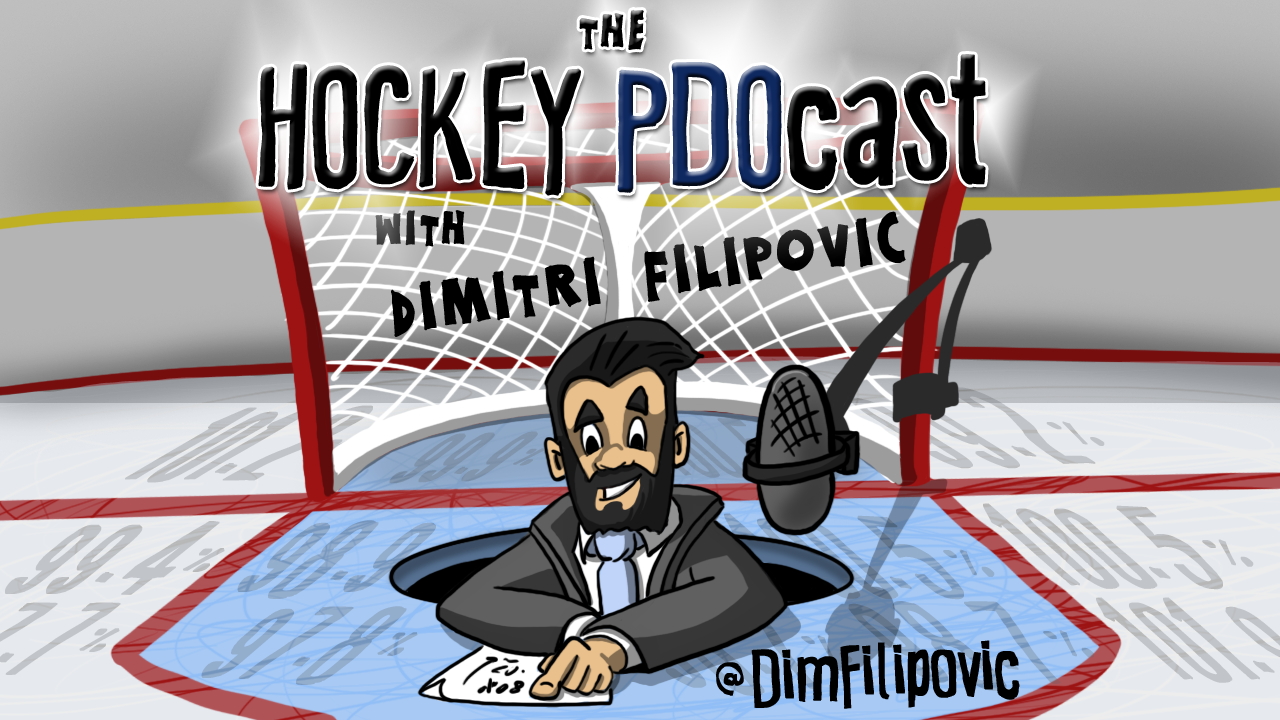 In Episode 79, Dimitri and Jon Press discuss whether this is the best team they've assembled in Washington while Ovechkin has been there.
Listen now | iTunes | Podcatchers
---
Ovechkin again led the league in goals, even as he matured into a more well-rounded teammate who takes on unsexy—and crucial—duties like backchecking and blocking shots. "More than anything, he doesn't try to take it all on his shoulders and say, 'I've gotta do it. I'm the guy being paid all this money to score these goals, it's all on me, I'm gonna try to do too much,'" says Beninati.
Then there's goalie Braden Holtby, whom all his teammates name as their personal MVP pick. Six years ago in the playoffs, the Presidents' Trophy–winning Caps had wobbly goaltending in Semyon Varlamov and Jose Theodore, while the eighth-seed Canadiens had Jaroslav Halak building himself a nice, tidy brick wall across his crease.
This time, Washington has a likely Vezina finalist between the pipes, who nearly set a new NHL goaltending record for wins in a season.
Keeping the defensive corps healthy has been a problem this year—Brooks Orpik and John Carlson both missed long stretches. But even with those absences, the team has been solid on the back end. And down the stretch, Trotz continually shuffled the deck along the blueline; with Carlson, they can roll any number of nimble combinations. And—no small thing—the Eastern Conference features the smoother road to the Stanley Cup Final.
Maybe the most important thing Trotz has done for his team since he arrived in D.C. is steadfastly refuse to look back, or to entertain anyone else doing so. As far as he's concerned, Washington Capitals history begins with his arrival, so there are no dark closets in which to go skeleton-hunting. His team has everything it needs to vanquish their playoff demons for good­—the most important thing will be to simply stop looking over their shoulders.
---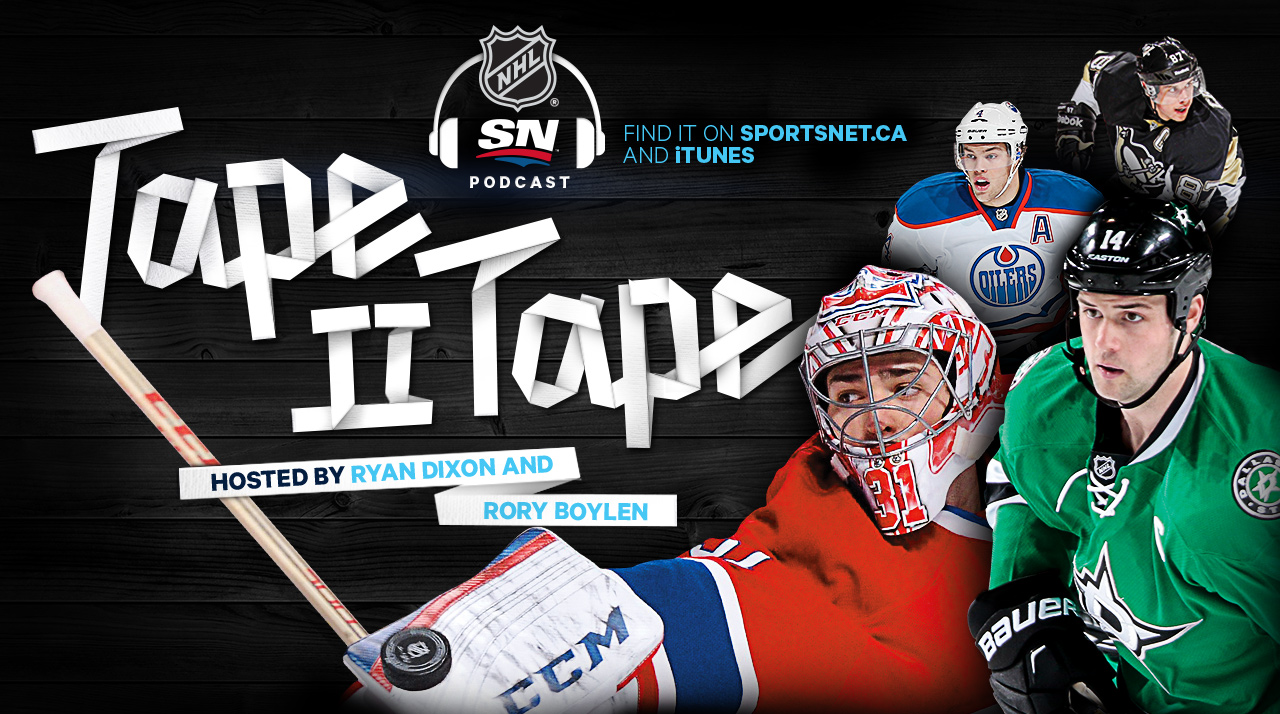 On the latest edition of the podcast, the guys break down the playoffs and fill out their brackets. Subscribe to find out where they had the Caps.
Listen now | iTunes | Podcatchers
---