The National Hockey League's trade deadline is just nine days away and speculation is ramping up.
While we know superstars like Steven Stamkos and P.K. Subban will not be traded, there are several big names that could find themselves on the move as teams prepare for the playoffs.
Sportsnet insider Elliotte Friedman touched on a few players who could be traded by February 29 in this week's installment of "Headlines" on Hockey Night in Canada.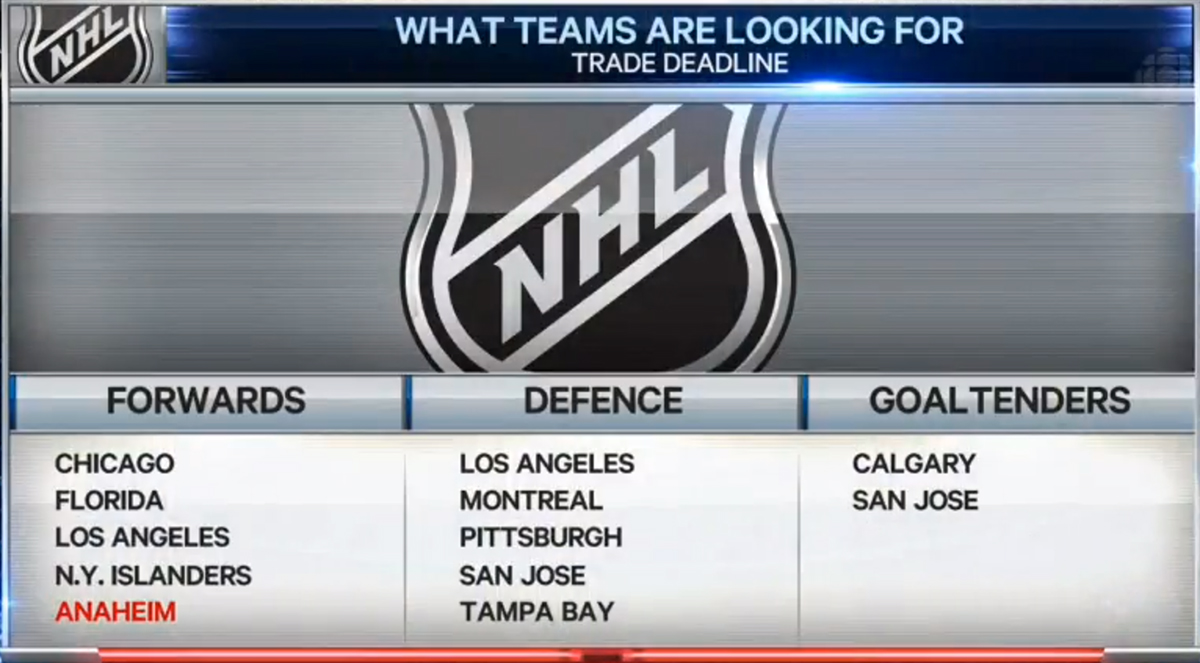 The San Jose Sharks are looking for a backup goaltender, according to Friedman. The Calgary Flames may also be in the market for help between the pipes as a replacement for Karri Ramo, who was lost for the remainder of the regular season earlier this week. They can cross at least one name off their wishlist.
"It's believed the Flames, and nobody's really confirming it, did ask Pittsburgh about their American Hockey League stalwart Matt Murray but the word is everybody is being rebuffed on his availability," Friedman said.
Murray appeared in four games with the Penguins earlier this season, posting a .938 save percentage and a 1.71 goals-against average. The 21-year-old is goaltender of the future material for the Penguins with a stellar .931 save percentage and 2.11 goals-against average in 30 games with the AHL's Wilkes-Barre/Scranton Penguins this season.
Friedman noted Winnipeg Jets' Andrew Ladd as a forward who could draw interest from a number of teams seeking some help up front. Both the New York Islanders and Florida Panthers appeared on a shortlist of teams who could eye a player like Ladd. Unlike the Chicago Blackhawks and Los Angeles Kings, the Panthers and Islanders have plenty of room under the salary cap to take on the remainder of Ladd's $4.4 million cap hit for the stretch run.
Expect disgruntled Tampa Bay Lightning forward Jonathan Drouin's name to take a turn on the rumour mill as things heat up, too. Drouin is currently serving a team-imposed suspension for no-showing a AHL game earlier this season.