Nikolaj Ehlers is a little uneasy admitting this, but "Yes," he says, "I've always been fast."
The 19-year-old Winnipeg Jets winger adds, "That does sound a little bit arrogant." Well, not if it's true. Ehlers was proclaimed by many to be the CHL's fastest man last season when he played for the Halifax Mooseheads, and it was so evident and such a topic of discussion that he heard comments from friends on opposing teams. "Slow down," they'd say.
But ahead of this season, Ehlers, the ninth-overall pick in 2014, wondered if, for the first time in his life, he'd actually feel slow. And you can't blame him: Ehlers didn't grow up with the NHL; he's from Denmark, which has produced 10 NHLers total, himself included. He couldn't be sure how fast these pros were. "I didn't know what to expect, even though I had been watching a lot of NHL games on TV while I was in Halifax," Ehlers says. "But that's definitely not the same."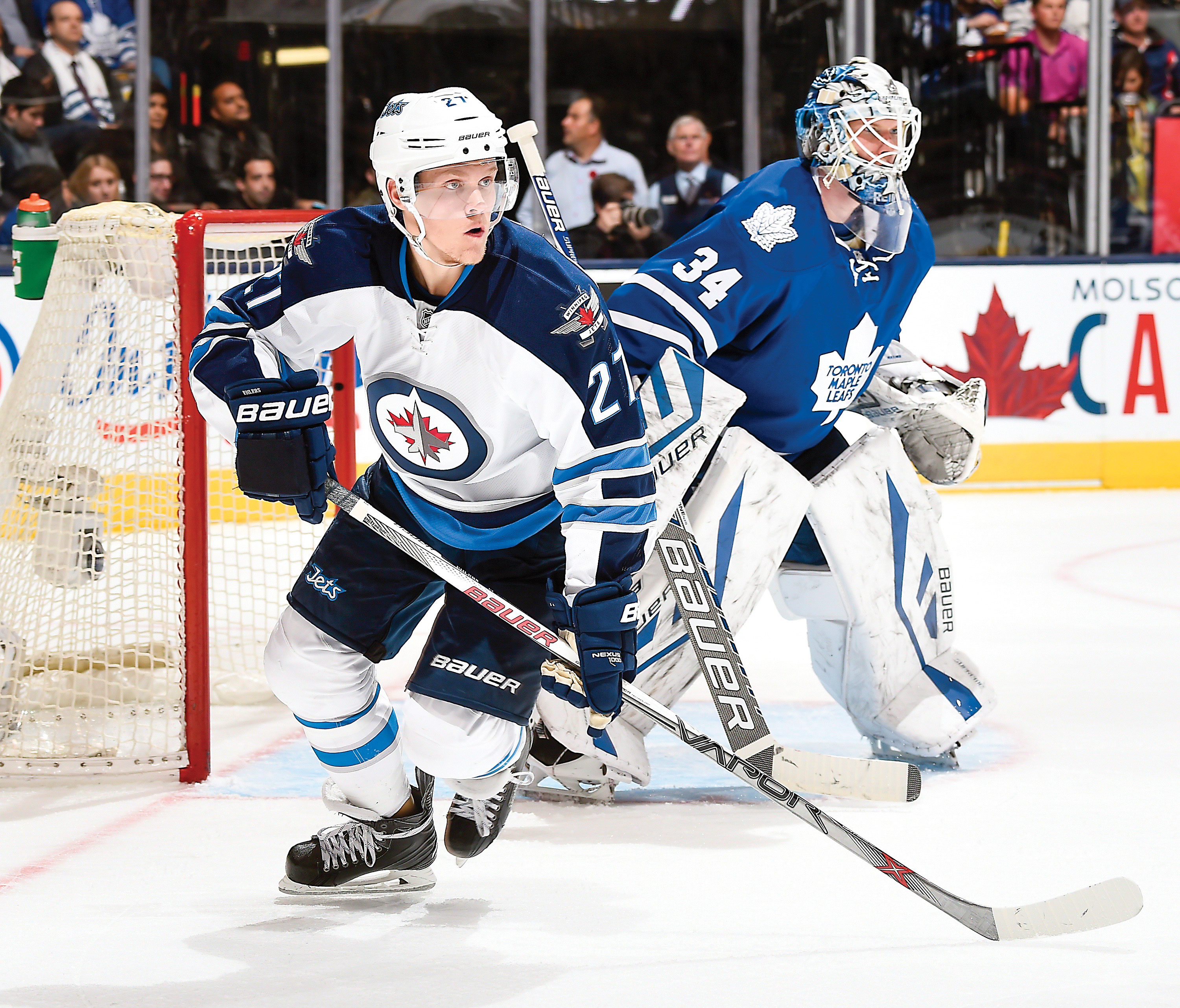 TORONTO, ON – NOVEMBER 4: Nikolaj Ehlers #27 of the Winnipeg Jets turns up ice in front of James Reimer #34 of the Toronto Maple Leafs during game action on November 4, 2015 at Air Canada Centre in Toronto, Ontario, Canada. (Photo by Graig Abel/NHLI via Getty Images)
No, but Ehlers was pleasantly surprised to find that he did feel quick in his debut in October against the Boston Bruins. And what he's finding is his speed has never been more valuable than it is now, as he adjusts to playing bigger, stronger and faster players.
"You have so little time to think and move that every extra second you can create for yourself helps on the ice," Ehlers says. "I quickly realized it's something that I can never lose, or else it's going to be hard for me to stay in this league."
Ehlers doesn't take notice of where he is in terms of speed relative to other players on the ice; there's no time to think about it. But the squats and quick-feet ladder drills in the gym have only intensified as he tries to build his lower-body strength. "I've been faster and faster every season," Ehlers says. "It's definitely something I can improve on."