There were clues.
When Evander Kane was scratched in Toronto last April, he attended the game at Air Canada Centre that night. He was not at Jets/Canucks on Tuesday.
When head coach Paul Maurice was asked about re-inserting Kane after last spring's scratch, he was asked what it would take for a return to the lineup. The reply: "Probably just show up at the rink." This time, it was much more non-committal.
---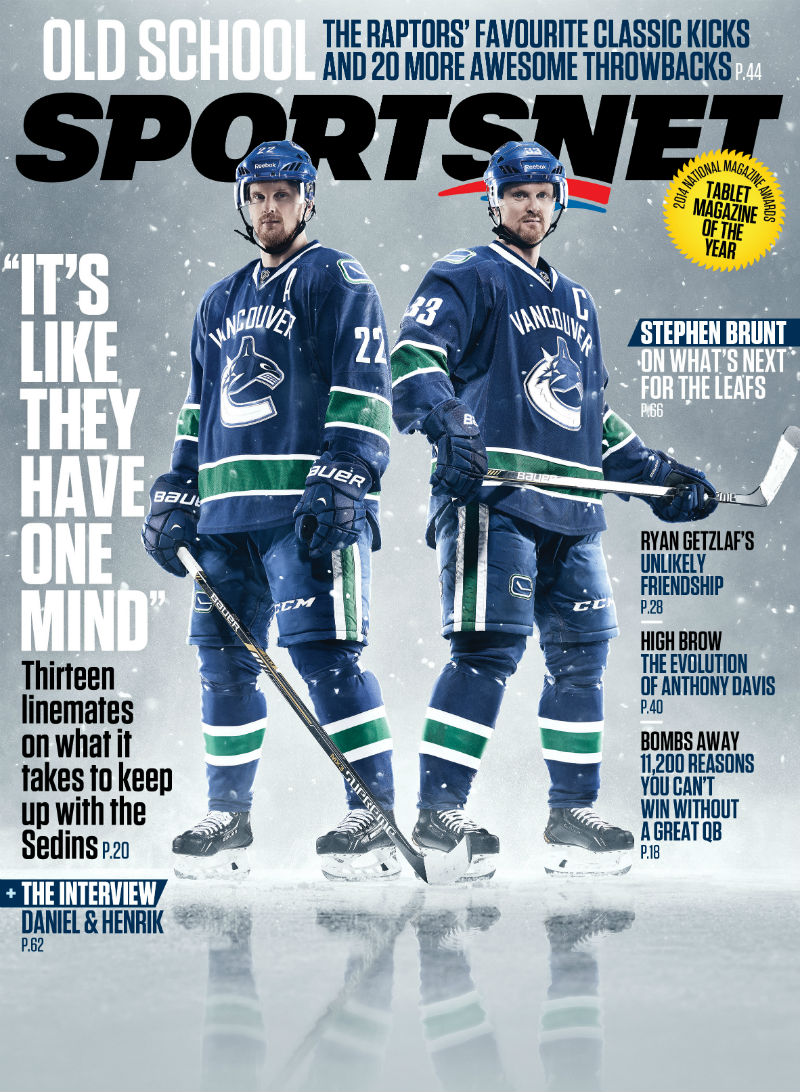 ATTENTION Rogers and Shaw customers.
Already enjoying Sportsnet ONE? Now get access to digital editions of Sportsnet magazine at no extra cost.
---
Kane played through some significant injuries, including what's believed to be a shoulder problem that may require season-ending surgery. If Maurice wanted to shield Kane from all this, he easily could have done so. Instead the benching was announced as a "coach's decision."
The truth is out now, first reported by Sportsnet's Chris Johnston.
Kane did show up in a tracksuit for the team's meeting earlier Tuesday. While he was either getting treatment or working out, it was thrown into the shower by teammates. Kane was furious and could not be found before the game.
The Jets went from "Where is he?" to "This again?" to serious worry that something had happened. Approximately an hour before game-time, Kane answered his phone and said he would not play.
Kane did not practice Thursday, meeting with doctors to discuss the severity of his injuries. There is some belief he is so angry over this treatment he will shut it down for the rest of the season. (Kane, like everyone else in the organization, did not respond for comment.) For his sake, hopefully someone talks him out of it. He is legitimately injured, but sitting out in this context does not help him at all.
It would be a horrendous error in judgement.
But, the bigger question now becomes: if he wants to return, how will his teammates handle it? In a huge game where the Jets absolutely needed to end a losing streak, Kane bailed. They had to move Dustin Byfuglien back to forward after weeks of Norris-level play on the blueline. No matter what they may say publicly, players won't forget that.
It is not a small detail that Byfuglien was among the players responsible for the incident with the tracksuit. Whatever the public thinks about him, recognize he is a very popular and inclusive teammate. The Jets were really impressed last year at how he went out of his way to make sure rookies such as Mark Scheifele and Jacob Trouba felt comfortable. He would make sure they knew about team meals on the road, for example, so they could fit in.
His involvement, even more than, say, captain Andrew Ladd's, gives the organization more reason to think about what happened here.
In a lot of ways, Maurice and GM Kevin Cheveldayoff have handled things very well. There's been some debate in the last few days about whether or not Kane is anything more than a top-nine forward, but that's craziness. He's playing hurt, which has affected his production, but he's a forceful forechecker who can really disrupt opponents. He's talented, with a good-value, locked-in contract. There will be other teams willing to take a chance, you can bet on that.
For all of the issues over the past two years (some real, some imagined), the team's been patient. They haven't rushed into a bad trade. They set the bar high, knowing if a move was made, it would be one people could understand. It's the smart way to do things. You never know how much a 21-year-old will change by the time he's 23, or 25.
Now, the rest of the NHL knows the truth. Kane is injured, and, in a moment of anger, reacted in the worst way possible. The easiest option is probably Kane gets surgery, sits out the year and gets traded afterwards. But, as someone who made a lifetime of bad decisions in my early 20s, I wouldn't do that if I was Kane. I'd apologize and do whatever I can to make amends.
But, if he does want to play, Cheveldayoff and Maurice have a choice to make. Can the relationship be repaired? What will the effect be on the team? Look at the quotes after the loss in Vancouver: "It's the first good game we've played since the break," Maurice said. "It's a step in the right direction," according to Bryan Little.
Is that just post-game jibber-jabber? Or, something a little deeper, a group pointing out it was better minus Kane?