With five Canadian teams in the Stanley Cup playoffs this season, there's plenty of fan support across the country. It will be interesting to see which team fans from non-playoff cities get behind.
---
STANLEY CUP PLAYOFFS: | Broadcast Schedule
Rogers GameCentre LIVE | Stanley Cup Playoffs Fantasy Hockey
New Sportsnet app: iTunes | Google Play
---
With the help of some exclusive data from our friends at Facebook, it turns out the Montreal Canadiens and Vancouver Canucks will have the most support across the country compared to the Winnipeg Jets, Calgary Flames and Ottawa Senators. Heck, even the Detroit Red Wings are getting some love north of the border.
Also, when it comes to the two all-Canadian series, the Flames and Senators are the clear underdogs in terms of fan support.
MTL vs. OTT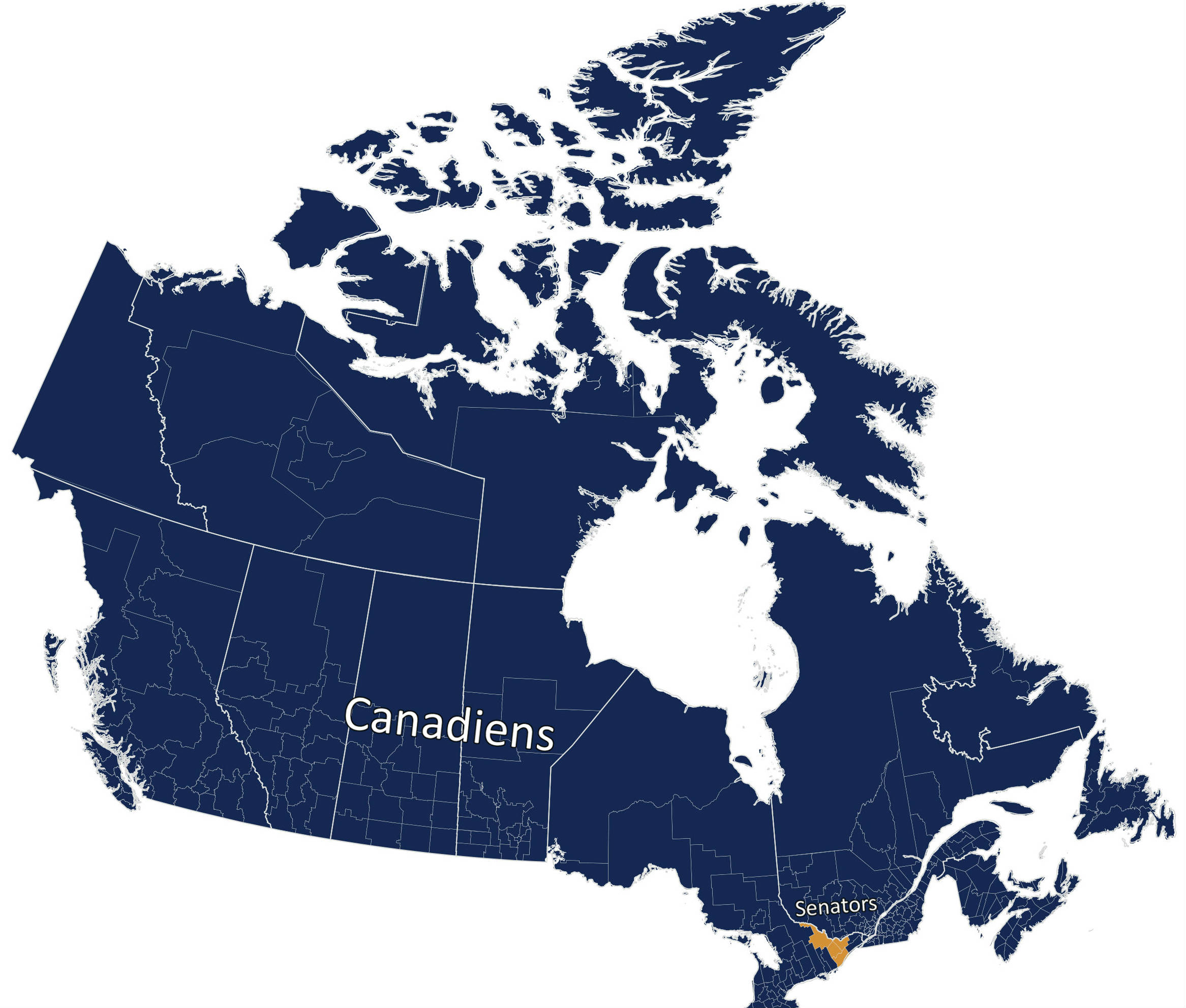 VAN vs. CGY