In his Instagram profile, Mantas Armalis describes himself succinctly: "Lithuanian hockey player, model, human being from Stockholm, Sweden."
The instant you connect a human being's name to the Toronto Maple Leafs, however, people want to know more. So, we did a little digging about this 23-year-old model who happens to be male and happens to play goal well enough to have attracted interest from multiple NHL clubs.
Person of Interest: Mantas Armalis
Team: Djurgården (SHL)
Age: 23
Birthplace: Plunge, Lithuania
Catches: Left
Height: Six-foot-three
Weight: 198 pounds
It's not just the Maple Leafs kicking tires
According to Sportsnet's Elliotte Friedman and Damien Cox, the Leafs are just one goalie-deficient team who have expressed interest in signing Armalis. Both the Carolina Hurricanes (who have Eddie Lack and not much else) and Calgary Flames (Joni Ortio and not much else) reportedly took a look. Armalis, who is wrapping his second season with Djurgardens, extended his contract in Sweden for two more seasons in December, according to expressen.se. This puts him under contract through 2017-18, but it's believed he can opt out if he wishes to sign in North America.
There's already a Toronto connection
Overseas, Armalis is backing up a name familiar to Leafs fans, Mikael Tellqvist, whose injury this season gave Armalis a window to strut his stuff. The 36-year-old Tellqvist was drafted by Toronto back in 2000. Armalis went 16-16 with a 2.42 goals-against average, .918 save percentage and two shutouts in 34 regular-season appearances this season, but was lit up for four goals in his only playoff game, a loss.
J.V. approves
Toronto Raptors centre and fellow Lithuanian Jonas Valanciunas has been quick to throw support behind the Armalis-to-Toronto concept.
Born in Lithuania, Armalis moved to Sweden at four months of age. His parents were professional orienteers and encouraged their son to get into the family business. (Mantas's younger brother, Julius, also plays goal.) He chose hockey instead and has represented his birth country at multiple international tournaments, winning the Best Goalkeeper award at the 2012 IIHF Ice Hockey U20 World Championship Division II Group A.
Can't agree more- Toronto is a great city @MantasArmalis ! Do what @Jcarss @FriedgeHNIC tell you :)) #Leafs

— Jonas Valanciunas (@JValanciunas) March 20, 2016
Versace, Versace, Versace, Versace
The hook with this goaltender is, of course, his modelling career. He's worked with several major modelling agencies, including Stockholmsgruppen, L.A. Models, and New York Model Management.
Armalis was a go-to showpiece for Versace for a few fashion seasons in 2012 and 2013, blue-steeling the runway at Milan Fashion Week. He once posed with something that looked much like the Intercontinental Championship belt.
"Versace needs faces and bodies like Mantas, the strong gladiator-like build and muscular thighs," Donatella Versace once said.
We're crossing our fingers Lou Lamoriello says something similar.
More than a pretty face
If you like images of shirtless dudes, Armalis has his share (some more hilarious than others) out there on the worldwide web, but it's important to note that the guy can tend net.
Check out this save:

Google goes gaga for the Praying Mantas
The power of the Friedman report spiked search-engine requests for the little-known goaltending prospect over the weekend. Notice the spike in search for "Mantas Armalis + Maple Leafs":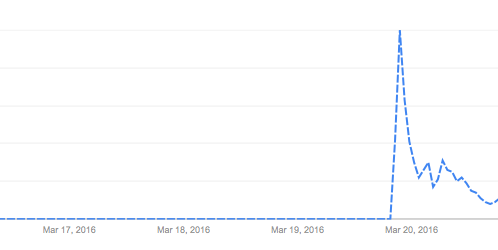 Dude is creative
Though my Swedish is rusty, a scan through Armalis's Twitter account shows the guy has a good sense of humour. Going to the trouble to involve a Zamboni in your Ice Bucket Challenge shows some ingenuity. Appropriate for a kid from Plunge: