TORONTO — Dave Tippett is living proof that you're never too old for a new experience. Even if it's an unwelcome one.
For almost two straight decades the hockey lifer has made his living as an unbelievably successful hockey coach. Not since the 1995-96 Houston Aeros, an AHL team he took over mid-season, has Tippett been behind the bench for a squad with a points percentage on the wrong side of .500.
---
What does Dave Tippett think of his wife being on 'Hockey Wives' show? He's not a fan. Read more here.
---
At least until now.
This is why Tippett is the self-professed grumpiest man in hockey.
"I've never been in a situation like this," he said this week. "Some days it's a little hard to grasp."
Worst of all is that he didn't see this disastrous season coming for the Arizona Coyotes. No one inside the organization did.
After turning water into wine so consistently since the 2009 bankruptcy case sent the franchise into disarray, the men who have held this team together aren't accustomed to the taste of vinegar.
---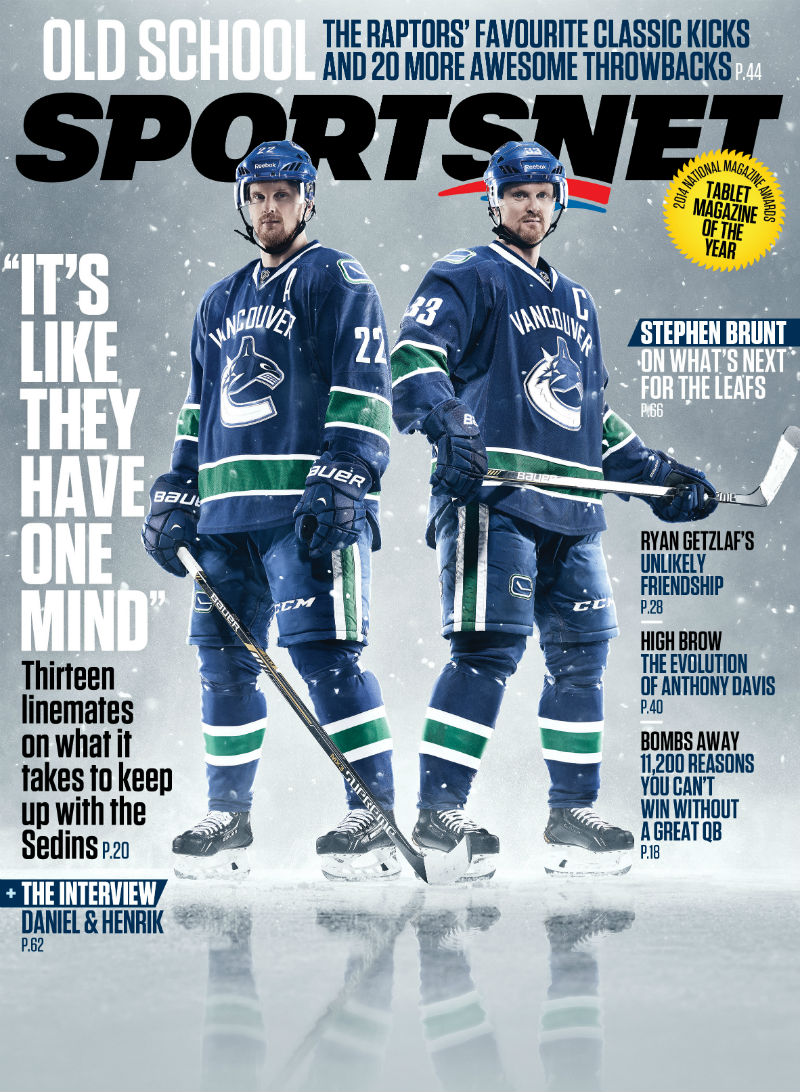 ATTENTION Rogers and Shaw customers. Already enjoying Sportsnet ONE? Now get access to digital editions of Sportsnet magazine at no extra cost.
---
In the executive suite, general manager Don Maloney has sold new owner Andrew Barroway on the concept of a "reset." The veteran players on expiring contracts — Antoine Vermette and Zbynek Michalek, among others — will likely be shipped out ahead of the March 2 trade deadline. A priority will be placed on acquiring young assets and draft picks.
Basically the only untouchables are longtime captain Shane Doan, blue-chip defenceman Oliver Ekman-Larsson and top prospect Max Domi.
"There's no quick fixes here," said Maloney. "There's only one way to do this and do it right."
Hint, hint: It requires taking a step back and exercising some patience.
"You don't have to be Stephen Hawking to kind of look at how you get there," added Maloney. "It's just whether you can survive long enough to get there."
This was certainly not the kind of thing Tippett had in mind when he signed a five-year contract extension in June 2013. At that point, the Coyotes were one year removed from a surprising trip to the Western Conference final and had narrowly missed out on the playoffs in the lockout-shortened campaign.
They also had new ownership and were focused on moving ahead, rather than taking a step back.
It hasn't quite worked out that way. The Coyotes haven't been able to recreate the "us against the world" mentality everyone felt when the NHL held ownership.
Further complicating matters this season is uncharacteristically poor goaltending from Mike Smith and a paper-thin offensive attack that was weakened in the summer when Radim Vrbata left via free agency and Mike Ribeiro was bought out.
Yet, despite some glaring holes in the roster, Tippett never envisioned having a team that would win just 16 of its first 47 games.
They are legitimately in the running for Connor McDavid and three time zones removed from the playoff races.
"I always think we can hang around," he said. "You're realistic: Can we compete with the top teams in the league? I don't think any team's done that from a bottom payroll ever, but I always feel like we can compete and find a way."
The last time Tippett experienced this much professional misery was with Dallas in 2008-09. That team was coming off a trip to the conference final, but narrowly missed out on the playoffs after getting hammered by
injuries.
It ultimately cost Tippett his job.
The current situation in Arizona is even worse because it's still January and they are already playing out the string. Tippett acknowledges that he's started putting young players in situations he normally wouldn't to help management assess what it has, and spending more time communicating his message as a result.
Even if some around the organization are starting to think about the long-term benefits of securing a high draft pick in June, the notion is not one he can easily stomach.
"You don't get into this game just to hang around and meet people," said Tippett. "Any time you miss the playoffs it's miserable."
All of which begs the question: What will the so-called organizational reset look like with such a competitive coach behind the bench?
Maloney doesn't think his team is in for a 10-year rebuild — and a look at the prospect pool seems to back him up — but it's not a stretch to forecast more losses than wins again next season.
There are bound to be mixed emotions about that possibility.
As necessary as the shift in direction might be in the big picture, it certainly appears as though it could grate on Tippett. He's shown incredible commitment and dedication to the Coyotes organization over the years and these losses are weighing on him heavily.
No wonder those close to the team have sensed some tension in the air. Doan remains one of the coach's biggest fans and understands why he isn't smiling much these days.
"His whole thing is every game is a new game and no one's going to feel sorry for you," said Doan. "But at the same time, the standard that he has is winning and it's what he expects. When your expectations aren't being met there's no way you can't be grumpy.
"I think everybody has been considerably grumpier than we anticipated being."
No one more so than Tippett.