It's a caveat that usually comes at the end of a story, typically one that's landed a bit flat: You had to be there.
In the case of the 2016 Bridgestone Winter Classic, though, it's best to get that qualifier out there right away. Unless you've been lucky enough to attend one of these events — be it as a fan, media member or, sure, even a player — it's tough to get a real sense of the spectacle.
---
Winter Classic Live: Latest news, videos, social content
---
Yes, the Winter Classic looks cool on TV and, assuming you haven't got travel plans that will drop you in Foxborough, Mass., on New Year's Day, I recommend you to tune in. (Just wanted to make sure my rights-holding employer was clear on my stance.)
Note: All photos below courtesy of Sportsnet's Ryan Dixon.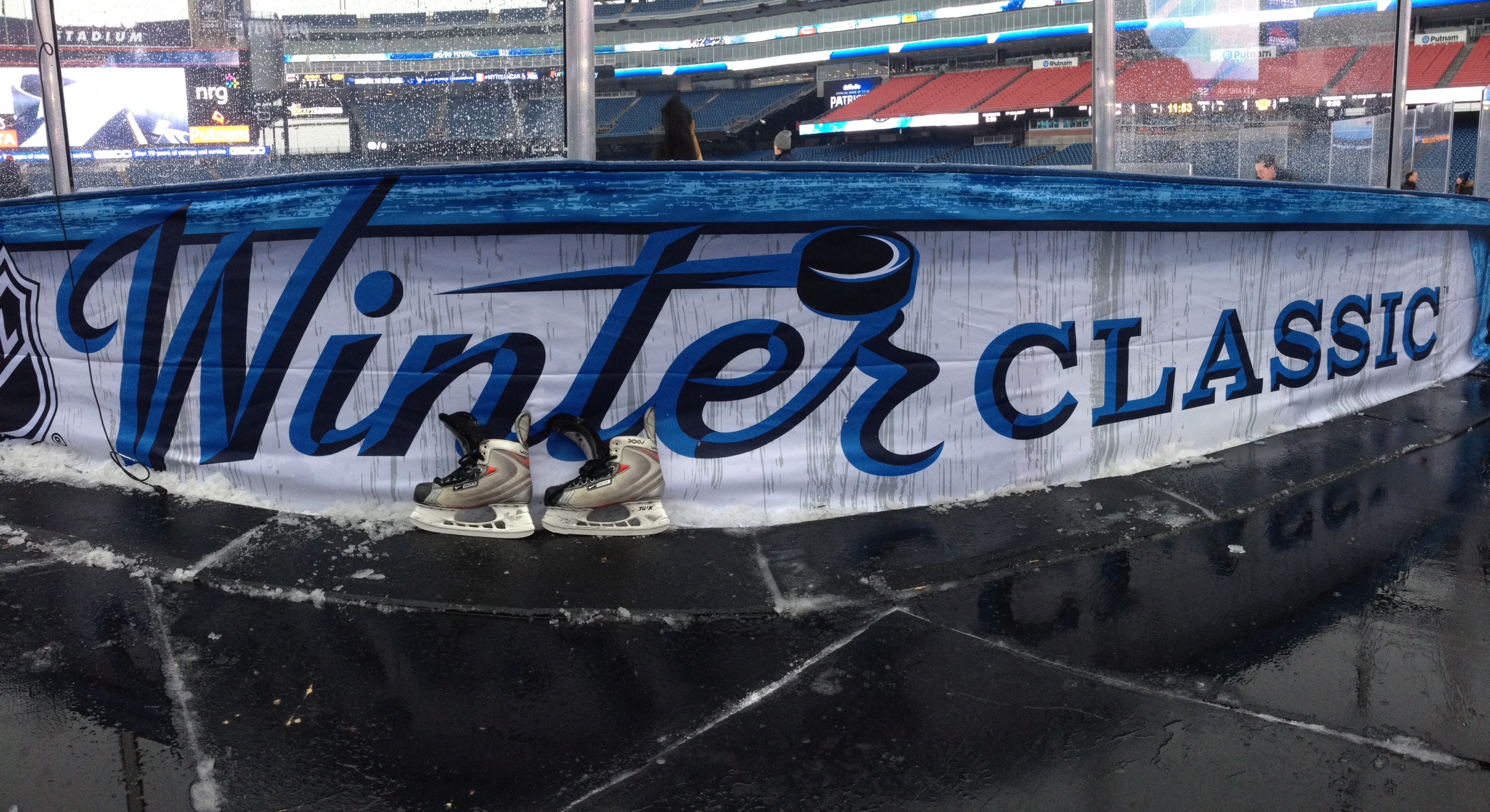 That said, if you've ever contemplated celebrating a calendar flip with some outdoor NHL action, the early returns from my first trip — professional or otherwise — to the Classic compel me to say, make it happen.
Granted, that viewpoint was forged largely by the media skate on Wednesday, when people like myself were lucky enough to close the laptop and lace 'em up for a precious hour or so.
Whatever skepticism that exists before stepping on the ice — what kind of vibe can you really get in an expansive football stadium? Is the sheen wearing off this event? — evaporates pretty quickly once you start gliding around.
Soon enough, this surface will be home to slappers, but for now, it was all selfies as a bunch of people who often carry the curmudgeon tag got their Winter warm and fuzzy on. And, from what I've gathered just being in Boston about 24 hours now, even when the real athletes take centre stage, you can expect large traces of that genuine wonder to remain.
How was the ice, you ask? Just fine, at least according to the sensibilities of somebody who positively never skates on NHL-calibre ice. But seriously, it appears everything is good to go, partially because it's been downright wintery here the past day or so.
What the Winter Classic really feels like is the antidote to the NHL All-Star Game. Whereas the latter is constantly trying to make something of nothing, tinkering endlessly with the template to hit on something that works, the former has a straightforward approach that delivers the goods.
The formula of two teams, one transformed open-air venue, and a bunch of people who just want to be on the scene doesn't need to be messed with.
During the skate, I paused numerous times to take photos and soak in the surroundings. What really stands out from ice level is the sheer scale of things. For whatever intimacy is lost playing in a cavernous setting — and Ill admit, I would have loved to been here a few years ago at Fenway Park — it's more than compensated for by the feeling pure size generates.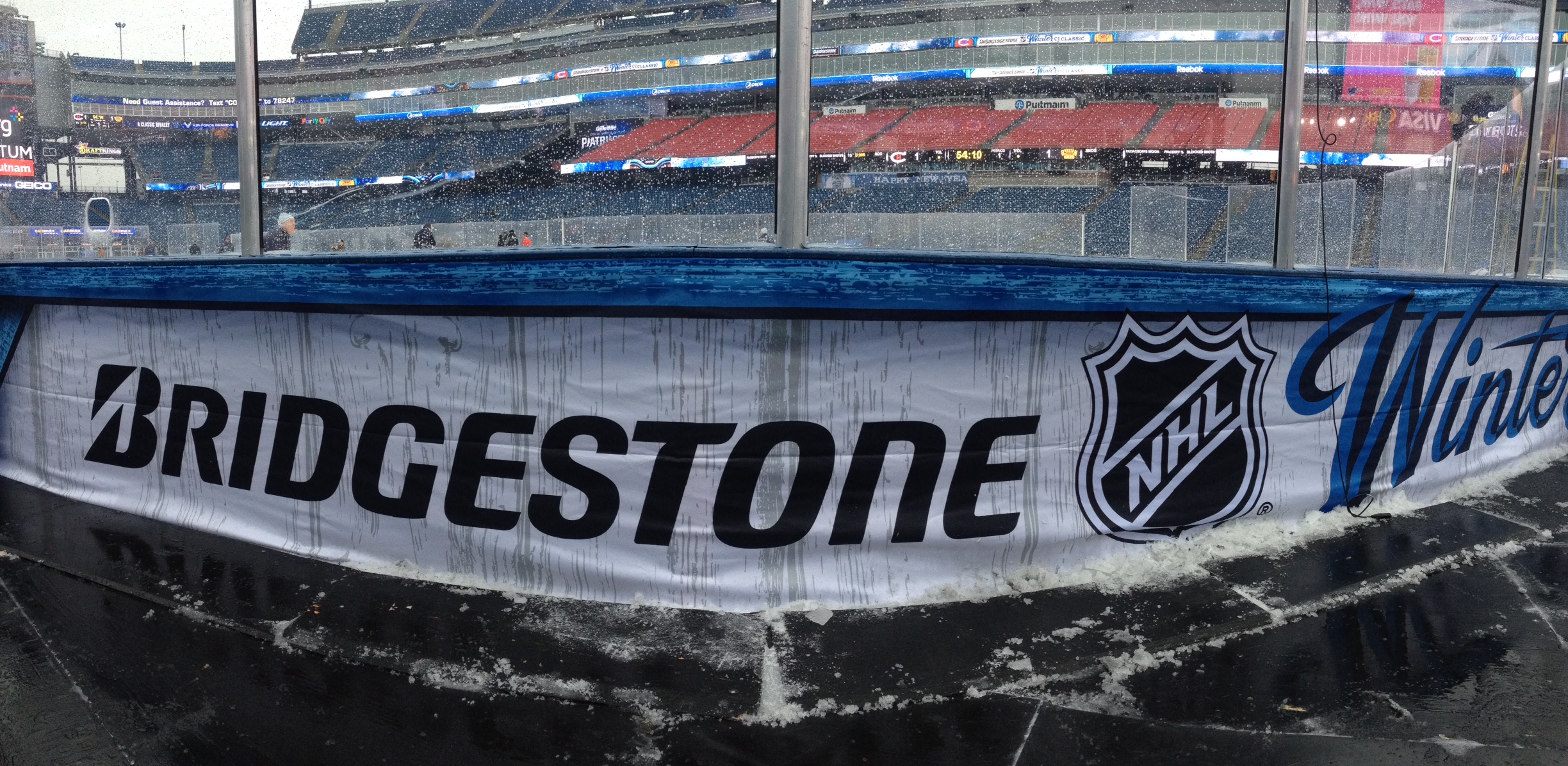 Gillette Stadium usually services America's most outsized sport and some of that grandness, that unadulterated bigness, attaches itself to the Classic. That gives the event an unmistakable weight, even if the overall premise can never fully escape some gimmicky element.
If you're still wrestling with the notion it's a manufactured happening like many others, I reiterate the need to attend one before passing judgment. I'd also point you toward the rockin' wisdom of Cheap Trick, whose most recognizable jam, Surrender, screamed from the speakers while we looped around the frozen playground.
I don't know I'd go so far as to call the message poignant, but it was appropriate for this experience that, like the song, proves subtly sometimes needs to bow before "Wow."