TORONTO – Dougie Hamilton will be proudly sporting a Toronto Maple Leafs sweater at Scotiabank Arena Tuesday night.
Look up. Way up. And you'll spot a much younger version of the crimson-haired Carolina Hurricanes defenceman featured prominently in a Jumbotron montage, excitedly pumping his arms all decked out in blue and white.
"I'm on the intermission video, the hype video," a smiling Hamilton said after the morning skate, "so you'll have to look out for that."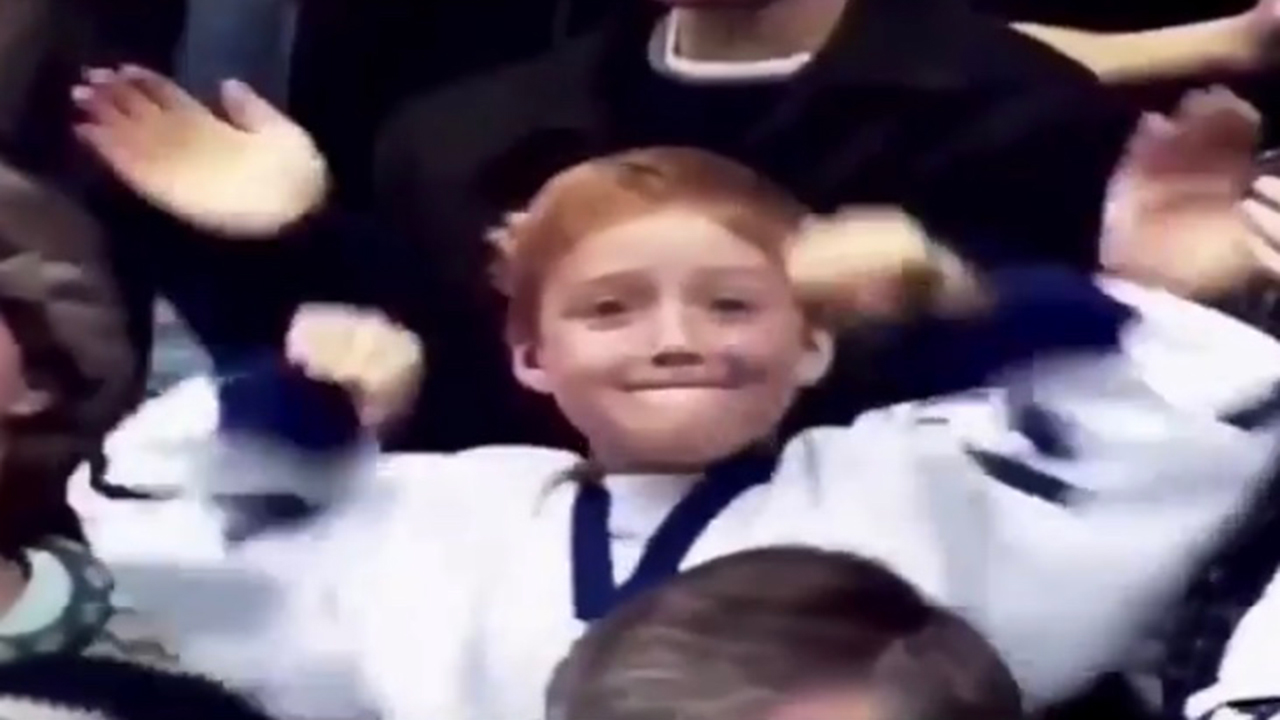 Hamilton was born in Toronto to Olympian parents and frequently attended Leafs games growing up, always sitting in the same seats — his grandparents' — near an in-arena camera.
"I knew where the camera was, and I got excited all the time when the Leafs scored," said Hamilton, who first noticed his younger self on a VHS of highlights the Leafs released to celebrate their 75th anniversary.
"I think it was last year maybe, my buddy was at the game and said, 'I just saw you on the Jumbotron.' I was like, 'What are you talking about? I'm not here.' He showed me, and I found a clip of it.
"It's pretty cool to kinda see that still kicking around."
As a visitor, the 25-year-old savours these trips to this barn, his current life as a player and former one as a rabid fan colliding in real time.
Tuesday's critical playoff-race tilt will mark Hamilton's first game in Toronto since being traded to the Hurricanes in the off-season.
"Me being on the ice now, it's kinda cool coming back," Hamilton said.
"It's where you grow up watching games, dreaming about being on the ice and idolizing players. I always take a moment to picture it from the other way, me being a little kid and watching guys."
After his freshman year at Toronto's Crestwood Preparatory College, Hamilton moved to St. Catharines, Ont., to finish high school and played junior for Niagara IceDogs, a short drive on the QEW away from his beloved Maple Leafs.
"For me, it was going to all the games — I was lucky to go to a lot of games — and the dream of being out there," said Hamilton, who recently posted a loop of his younger Leafs-loving self on Instagram.
"It's cool to be on the ice and see from the opposite side of the glass. It's always fun to come back."