OTTAWA – They may not be looking over their shoulders just yet, but the object in the rear-view mirror is now a little closer than it once appeared.
The high-flying Team North America has put everyone on notice leading into the World Cup and that includes the tournament favourites. Team Canada isn't viewing the 23-and-under group as a loveable young upstart like most fans, but rather a legitimate threat to the title.
"It would be stupid to disregard a team like that," forward Jonathan Toews said Monday. "I think they're going to come out flying, there's no pressure on them. … They're going to make you worry about their offensive weapons every time they have the puck. There's nobody you can take lightly, and especially them I would say.
"They're going to come out excited to play. When you have that feeling of no pressure why not go ruin someone's night or someone's tournament?"
They've already put a damper on Team Europe's preparations for the event. There had to be some wounded pride on that side after dropping pre-tournament games 4-0 and 7-4 to the kids.
Sunday's loss was particularly tough to take, with Team North America scoring five times in the opening 16 minutes alone. Their speed and skill and possession game was on full display in that opening period – although it wasn't maintained consistently through the final buzzer.
Hockey has been trending sharply towards youth for a decade, and it's worth remembering that a 21-year-old Toews and 20-year-old Drew Doughty were both key members of Team Canada's gold-medal victory at the 2010 Vancouver Olympics.
The only difference here is that we have a team built exclusively with those type of players.
"I haven't watched any of their games, but obviously I've heard what they've been doing," said Doughty. "A couple guys around the room watched the games and were talking about it and saying how fast and good they looked. I kind of figured that. I thought that they'd be a team that caught a lot of people by surprise.
"They're good young players and they're playing with a lot of heart right now and pride and they're going to try to beat everyone."
The one thought that crossed Mike Babcock's mind when he watched their pre-tournament games is that the sport is in good hands. He's encouraged by the fact that Team North America appears capable of competing at this event.
"I think what happens to us when Wayne and Mario leave, and when Bobby Orr leaves, we think who is going to be the next one?" said Babcock. "When Nick Lidstrom leaves, you think who can be the next one that looks like that and (Aaron) Ekblad and guys like that might be alright, to me, just in watching them play. They all look like real hockey players. …
"If I'm a hockey fan I'm interested in watching them for sure."
There seemed to be a touch of hubris last week when Nathan MacKinnon labelled Team North America as the most skilled entry in the tournament.
Then he, and they, started backing it up.
Even on a Team Canada loaded with future Hall of Famers – not to mention many of the most decorated players from hockey's current era – that notion isn't being challenged.
"You know what, they might be the most skilled team," said Doughty. "I don't know about that one, but these young kids that are coming up nowadays, they're doing a lot of things that the older guys wouldn't have done growing up.
"They are coming in a lot more skilled than we're used to seeing, but at the same time I think experience outweighs that."
To Doughty's point, it remains to be seen how Team North America will react once it finds itself in a tight-checking game. Scoring chances are bound to be scarce at both ends of the rink once the World Cup arrives at its biggest moments.
That's certainly the type of game Team Canada has spent the first week of training camp preparing for.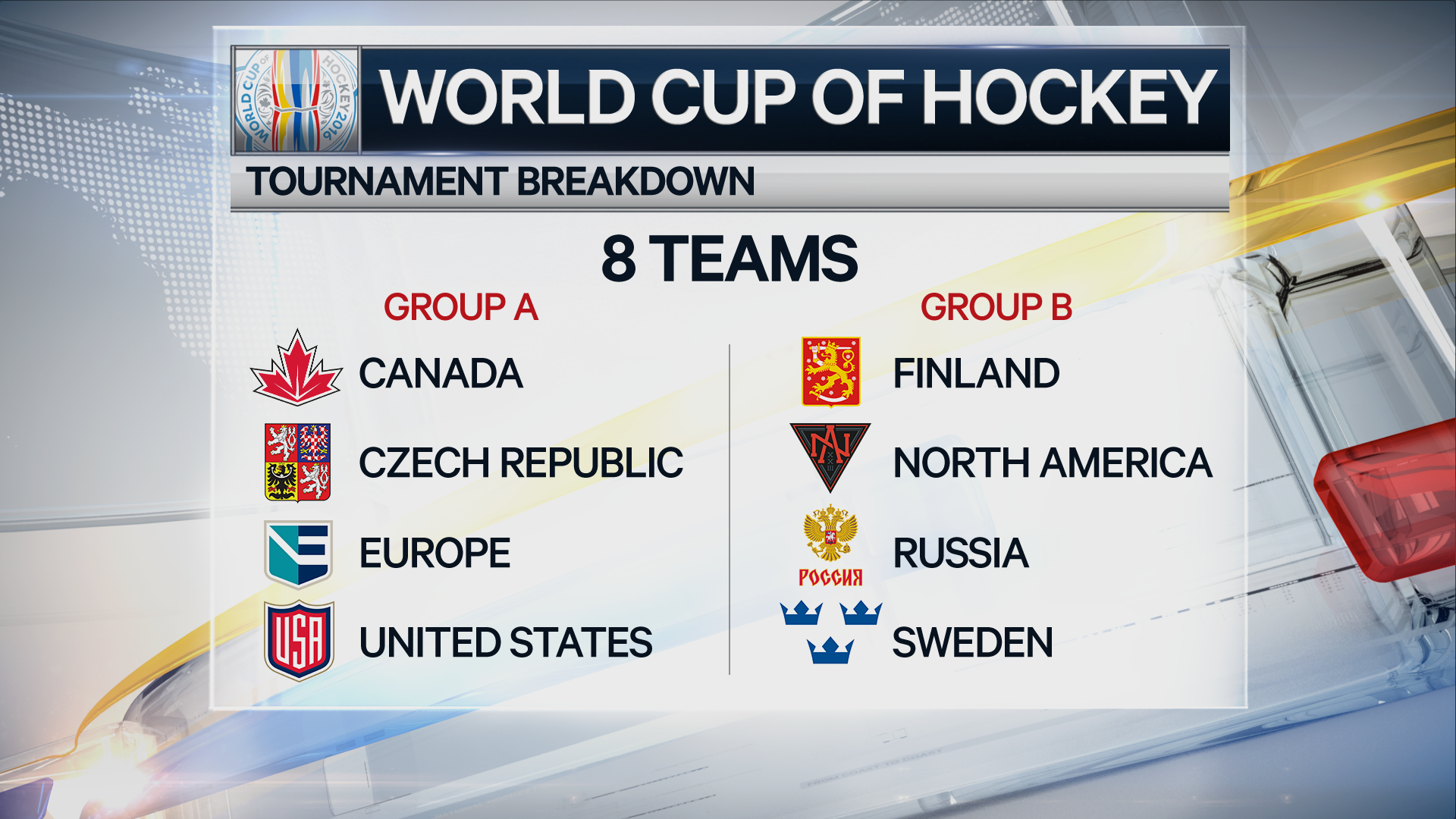 After declaring the 23-and-unders a contender, Toews noted: "I guess we know what we've got to try and do against them if we run into them at some point."
That won't happen until the semifinals at the earliest. Team North America must first survive a difficult pool with Sweden, Russia and Finland to get a chance to play Team Canada.
Should the teams end up meeting, allegiances are bound to be somewhat divided at Air Canada Centre.
"There'll be a lot of support (for them)," said forward Steven Stamkos.
Yes, but who will get cheered the most?
"I guess we'll see when the time comes what happens."