TORONTO — If this is how it ends for Team North America — with a blurred hands, roof-of-the-net, overtime deke winner by Nathan MacKinnon — then so be it.
This experiment — this "gimmick" — not only defeated two stout national teams from established hockey nations Sweden and Finland, it gave us some of the best hockey we have seen since the days when Northlands Coliseum had the best ice, and the best team, in the league.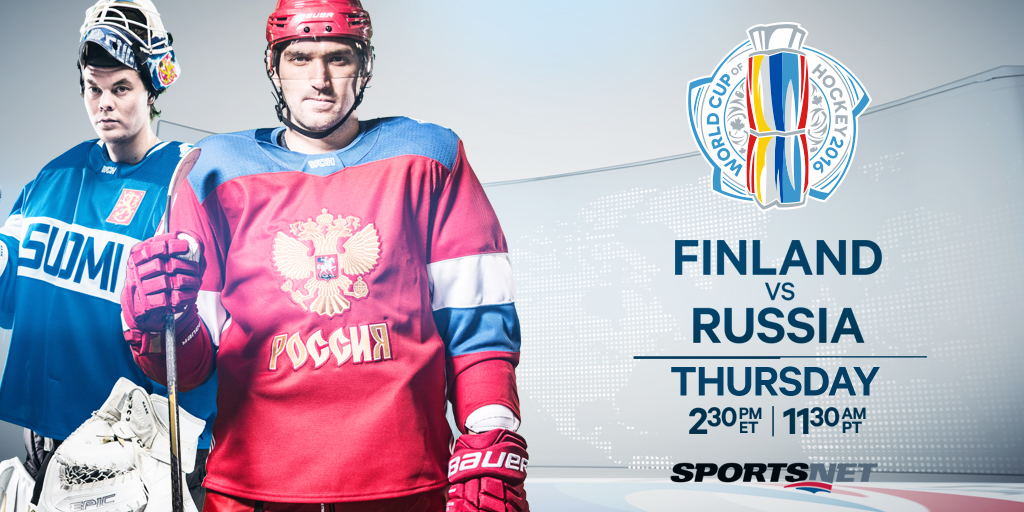 But it is more than that. Team North America, 4-3 overtime winners over the Swedes Wednesday, impacted the hockey world as a whole, leaving us to wonder out loud: Why can't we watch hockey played this way more often?
Why does it have to go away when the National Hockey League season begins?
"I think we definitely have turned some heads," said Connor McDavid, whose performance at this World Cup has solidified him as the next greatest player in the game. "People didn't know what to expect when we came into this tournament, but we've beaten two good hockey teams, and ultimately maybe even should have beat the Russians.
"We've definitely turned some heads and opened the eyes of everyone what the future of the NHL is like."
For now, all we can ask for is that the future of this tournament include Team North America, who require a Finnish victory of any type over Russia on Thursday to earn a semi-final berth. Had they won in regulation they'd have been through, but despite two goals and a foiled penalty shot — all in a frenetic first 95 seconds of the game — the Swedes got this one to overtime, and they are the ones who win Group B with five points.
"It was kind of embarrassing, actually, the first 10 minutes," said staunch Swedish defenceman Niklas Hjalmarsson. "I felt pretty old there, the first 10 minutes, to be honest with you."
What were the Swedes saying to each other on the bench as the kids buzzed past them on breakaway after breakaway?
"'Wake the [expletive] up!'" said Ottawa Senators defenceman Erik Karlsson. "Those first two minutes there was probably the most embarrassing part that I've ever been a part of on a team."
This North American team, we learned, can embarrass you. But in the process, they entertain hockey fans in a way we haven't seen since Gretzky's Oilers.
Yes, it sounds like a hockey writer's hyperbole. Personally, I've been thinking it for a few days now, and only after a game as wide open and rife with scoring opportunities can it be said:
This is the most exciting team since the 1980s Oilers.
The sheer volume of offence is what takes us back 30 years. The puck was always going in when Team North America played, at one end or the other.
These teams put a combined 32 shots on goal in each of the first two periods. Team North America also had four breakaways and a penalty shot in the first period alone. The petulant Under 24s tested Henrik Lundqvist so sternly, it drew out the best in the netminder some (outside Canada) consider to be the best in the world.
King Henrik was the sole reason the Swedes did not require six goals to win this hockey game — as Russia did back in the 1987 Canada Cup. And the Swedish blue line, a corps regarded as perhaps the best in the world, was pushed to its very limit, surrendering 49 shots on goal with another 27 volleys either blocked or fired wide.
If those aren't '80s numbers, I don't know what are.
"We became fans," head coach Todd McLellan said of his coaching staff. "I was standing on the bench, (yelling), "No! No! No!' And then, 'Go! Go! Go!' It was just going back and forth, the energy in the building and the passion with the fans, the players…"
Of course, this could be it for the Team North America concept. At the next World Cup, the United States will surely want any young stars it might harvest from these ranks, and Lord knows USA Hockey needs them. There may not be another McDavid, or the stunning young Auston Matthews. Four years from now, MacKinnon will be to our national team what John Tavares is today.
We will have, however, tangible evidence of what hockey can look like when the coach takes the harness off. When speed and skill come first, and the system comes last, we are reminded that our game can be electric again.
If that is Team North America's legacy, it is more than McLellan ever thought this team could accomplish.
"I thought that we could be dangerous. I thought that we could have fun playing as a team. I thought we built the team and played to the identity," he said. "But I didn't think we'd have as big an impact on the hockey world as we have had so far."
Let the record show that Team North America's final goal came as it ought to have, after Daniel Sedin was thwarted on a breakaway in 3-on-3 overtime, and Johnny Gaudreau spotted MacKinnon, left all alone in Sweden's slot.
"I realized he was by himself. He had a lot of time," replayed Lundqvist, who went for the poke check, really his only prayer. "I made the first move, and I lost."
MacKinnon's handled the puck like a magician, something all these kids seem to be able to do these days. Lundqvist was chanceless.
"I was just kind of dribbling the puck, and I saw his stick came up for a poke check and managed to beat that and get it up," said MacKinnon. "It was fun. A fun goal."
If it was Team North America's last goal, then that is fitting.
Because it was fun. A fun team.