TORONTO — If Connor McDavid is indeed the next Sidney Crosby, then we shouldn't be surprised at Todd McLellan's struggle to furnish McDavid with linemates at this 2016 World Cup of Hockey.
Three pre-tournament games have passed and McDavid has started each one with a new set of wingers. Jonathan Drouin and Mark Scheifele gave way to the sexy duo of Jack Eichel and Johnny Gaudreau. That worked so well that McDavid skated into the third pre-tournament game flanked by Drouin and Nathan MacKinnon.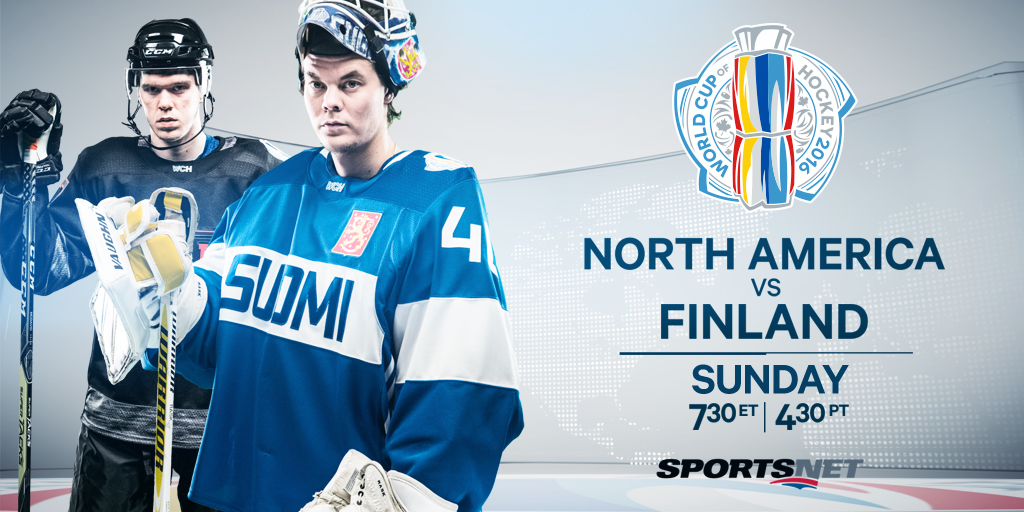 At least most of it, anyhow. Head coach McLellan busted that lineup as well, sending McDavid over the boards with Auston Matthews and Eichel with the goalie pulled late in a 3-2 loss to the Czechs.
"(McLellan) is movin' a bunch of guys around," said McDavid on Thursday, playing down the clear difficulty in McLellan's search. "We're just trying to find lines that work, and ultimately bring out the best in everyone. I'm sure we'll figure it out soon enough."
No one is disputing McDavid's captaincy. And we are quite firm on the fact he's the best player on this roster. But facts are facts: McDavid doesn't just lack steady linemates here, he doesn't have a single point in three pre-tournament gamed either.
You don't have to look far to find Team Canada's best player, and the struggles to find Crosby a steady wingman for international play, let alone two.
That player eventually became Patrice Bergeron, the silky, Selke winning Bruins centre whose game has drawn him to Crosby's side at the World Juniors, a World Championship, two Olympic Games and again here, with left-winger Brad Marchand, at the World Cup.
What is so hard about playing with McDavid? Well, they once said that Crosby was "hard to play with" — until Bergeron figured it out.
"Sid thinks the game in a unique way," began Bergeron on Thursday. "He's always two or three steps ahead of everyone else. You have to let him do his own thing, and don't bring guys that are covering you over to him. Let him have his space."
Bergeron can see the comparison between Crosby and McDavid, and as such, the trouble for McLellan and the North American coaches.
"The elite players, they think the game so fast. The are two or three steps ahead, and it's hard to read or position yourself," Bergeron said. "They compare him to being the next Sid, right? So, yes. It's a fair (comparison)."
So what are we talking about here? What are the elements that make the greatest players the most difficult to play with?
For one, keeping up with McDavid as a skater is essential, yet perhaps less important than keeping up with his hockey sense. "You don't want to put it on his stick," said Scheifele. "You want to put it where he's going to be."
A good winger arrives at precisely the moment his centre wishes to distribute the puck, as Bergeron did on Wednesday's Team Canada goal against Russia. McDavid's speed dictates, as Scheifele points out, more area passes as he breaks for daylight.
Any winger has to help get McDavid the puck at the top of the defensive circles, then be available at the place where McDavid wants to find him in the offensive zone. That's why it took he and Taylor Hall so long to click — both wanted to transport the puck through neutral ice.
The former Oiler Hall figured out that element after a while, but forging that chemistry takes time, a luxury not available at this World Cup. Then there's the fact a lot of forwards are playing out of position here.
"In short tournaments it's tough, because guys are usually centres, not wingers," said Joe Thornton. "You put a bunch of centres together and it can take more than two weeks to find chemistry."
In retrospect, the fact Bergeron has been the utility knife that picked Crosby's lock should not surprise. He is perhaps hockey most versatile, high pedigree player and the consummate national teamer. He oozes defensive responsibility, wins nearly every draw, and can deftly finish when paired with a play-making centre like Crosby.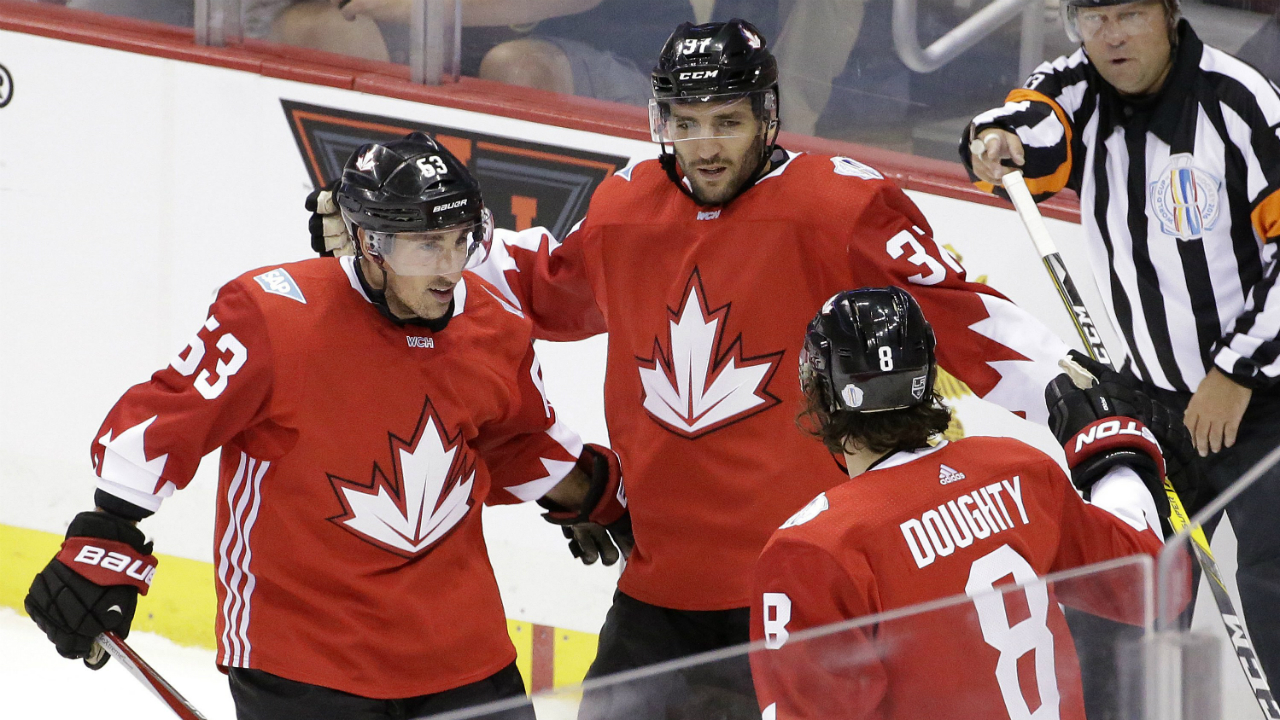 The problem is, Bergeron wasn't that guy at 23 years old. In fact, you could argue the 23-year-old version of Patrice Bergeron does not exist.
"I think he's just good in every area," Crosby said of Bergeron Thursday. "He's reliable at both ends of the ice (and) I think his hockey sense is probably what sticks out the most, playing in all situations. Defensively he's pretty tough to go up against and offensively he can hurt you. He's really an all-around player."
McLellan's job is to peruse his lineup of Under 24s, and find a Bergeron protégé.
Good luck.