And the award goes to… Drake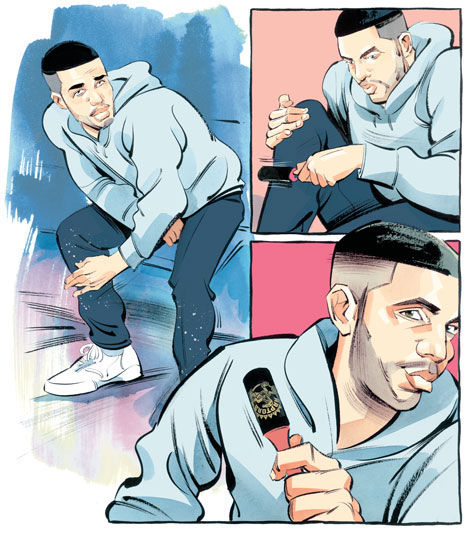 1. Notice nasty lint befouling your perfect black slacks.
2. Forget that you're court-side at an internationally televised basketball game.
3. Whip out the lint roller you always carry (obviously) and get rollin'. Become Internet laughingstock.
4. Show the Internet who's boss by signing off on 1,200 Drake/Raptors lint rollers at a home playoff game.
5. Keep on rollin'!