The Blue Jays haven't made the playoffs since Kim Campbell was prime minister, Ryan Nugent-Hopkins was a baby and Luke Perry was a thing. But this year is going to be the year that's their year! Not convinced? Let's take a look at Toronto's opposition in the American League East.
Baltimore Orioles (prediction: second)
Drafting Chris Davis for your fantasy baseball team last year was like picking Stephen for your fantasy Baldwin team. The defending home run champ hit .196 and saw his power dry up. On the bright side, Davis did manage to take over the league lead in career suspensions for amphetamine use. For the Orioles to repeat as division champs, they'll need Davis to stop striking out roughly once every one at-bat. And they'll need something even less likely: a full complement of plate appearances from Manny Machado, who's had two consecutive season-ending knee surgeries. The kid is only 22, and already "Machado" and "if he can stay healthy" turn up almost as many Google matches as "Stephen Harper" and "Lego hair."
Tampa Bay Rays (prediction: third) 
Fans of the Tampa Bay Rays have something in common with the rest of us: We all find it hard to care about the Rays. The team is low on superstars and spectators, it doesn't produce much offence and it plays in a stadium that boasts all the atmosphere of one of America's finer loading docks. Tampa may have the best rotation in the division but a) quality pitching is boring (if I want to see grown men flail wildly at an elusive target for three hours, I'll watch my single friends talk to women); and b) what exactly is the path to the Rays scoring enough runs to win? Corked bats? Witchcraft? Having A.J. Burnett start 162 straight games against them?
---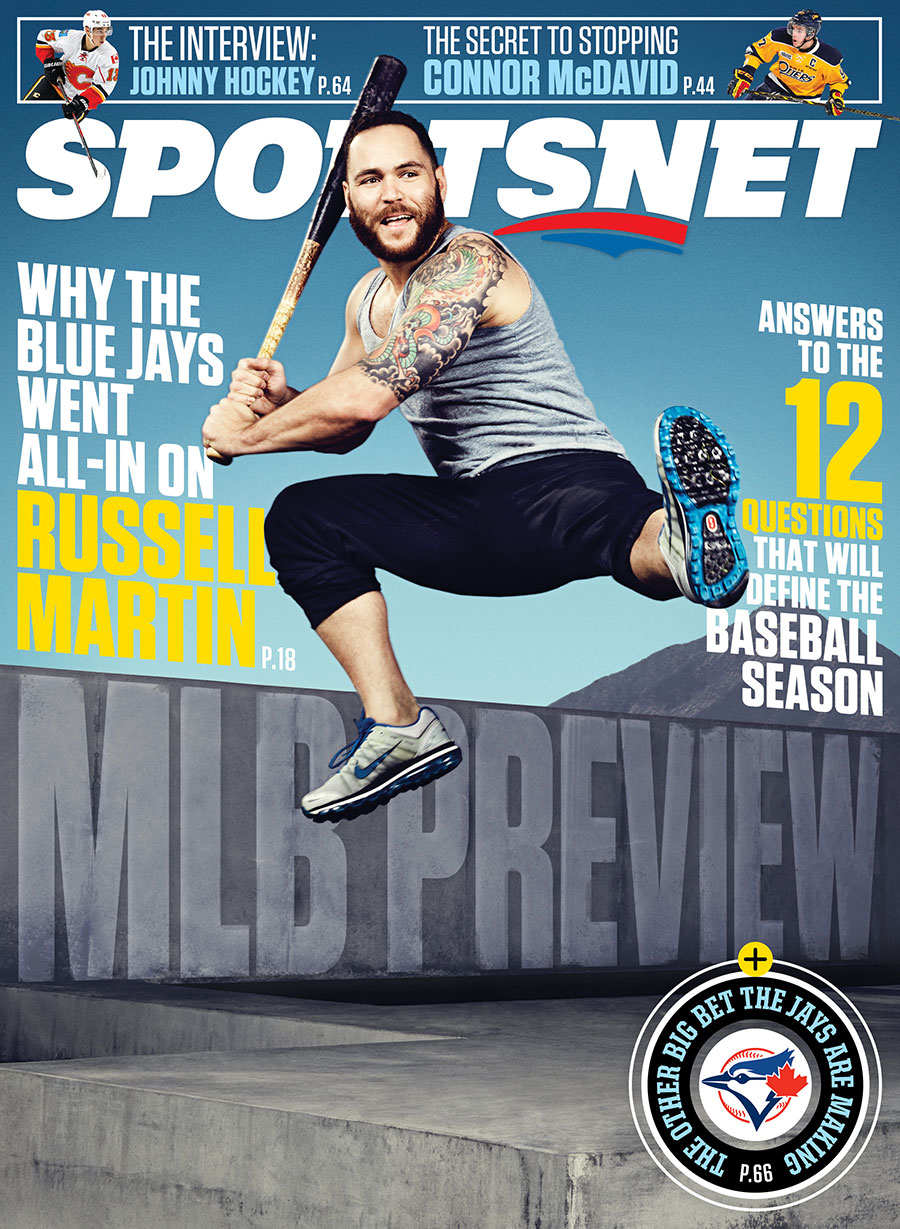 Sportsnet Magazine's MLB Preview:
Why the Blue Jays went all in with Russell Martin, and answers to the 12 questions that will define the baseball season. Download it right now on your iOS or Android device, free to Sportsnet ONE subscribers.
---
Boston Red Sox (prediction: fourth)
The Red Sox have a decent chance to prevail in the AL East, so long as MLB moves immediately to the coach-pitch format favoured by eight-year-olds. Otherwise, it could get ugly. After all, the starting rotation includes Clay Buchholz, who struggled with certain pitches in 2014—namely, the ones he threw while the other team was batting. I'm not saying accuracy problems dogged Buchholz all year, but he hit the target on only 17 of 82 bags on Halloween—with five kids getting HBP (hit by Pez). At the plate, Dustin Pedroia's power has dropped off and Pablo Sandoval is streaky at best. The Red Sox will therefore need to fall back on Hanley Ramirez. Sadly, even this metaphorical contact will be enough to put Ramirez on the DL with a hamstring strain.
New York Yankees (prediction: fifth)
Let's face it: Yankee success this season requires an unprecedented number of "and ifs": IF Alex Rodriguez can put up 18–20 homers… AND IF Masahiro Tanaka's flimsy elbow can be held together with treatment, prayer and a MacGyver-style wad of chewing gum and burlap… AND IF Mark Teixeira can get hit by a pitch 125 times…
Spring training is the birthplace of best-case scenarios, but the reality is that A-Rod is more likely to underwhelm and distract. Before camp began, he released a handwritten note of apology for his misdeeds. The question is: How will he apologize for his inevitable 2015 failings? A country song? Maybe some heartfelt skywriting? Only time and his high-priced team of public-relations professionals will tell.
Nothing illustrates the mindset of the 2015 Yankees better than the reaction to CC Sabathia weighing in at 305 lb. this spring. Everyone was weirdly jazzed about the news. They convinced themselves it was a good omen. Because, hey, when the aging starting pitcher with $53 million left on his contract adds another 30 lb. of burden to a rickety knee that's already deteriorating irreversibly, what's not to get psyched about?
There was only one dissenting voice, which was expressed through a letter to the pitcher:
Dear CC,
Come on, man.
Sincerely,
Cartilage
This story originally appeared in Sportsnet magazine. Subscribe here.