TORONTO — One reason Georges St-Pierre's return to the UFC keeps getting pushed back is the fact his out-of-the cage schedule is so jam-packed. In addition to training full time, the former welterweight champion has many commitments—and some of those commitments appear to be quite fun.
For example, St-Pierre was in Toronto Thursday night kicking beer bottles off the heads of fans as part of a promotional event. He was joined by UFC in-cage announcer Bruce Buffer, Pro Football Hall of Famer Deion Sanders and famous DJ Steve Aoki.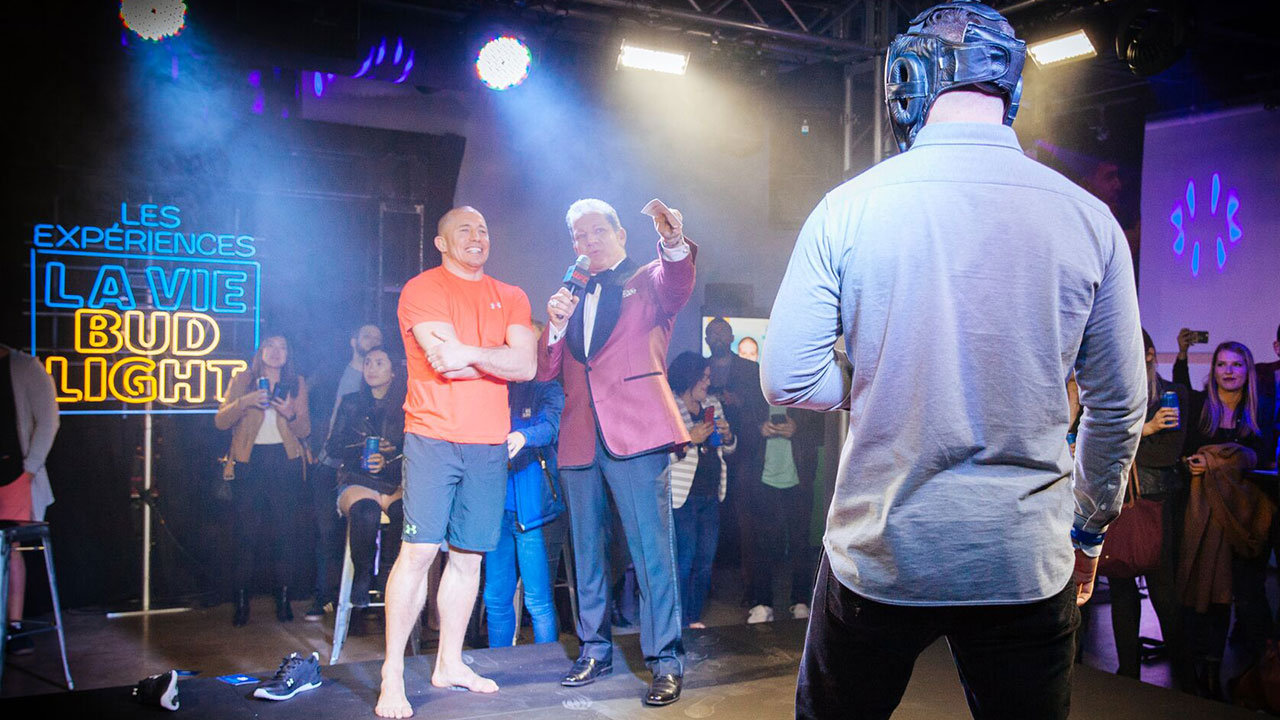 GSP seen here with "the voice of the Octagon" Bruce Buffer. (Courtesy: Bud Light Canada)
St-Pierre was helping unveil Bud Light Living Rooms. The UFC debuts in Edmonton on Sept. 9 and fans interested in checking out this experience will have the opportunity to do so and potentially get exclusive access to the official UFC 216 open workouts and after party.
"It's something that I'm really proud of and really enjoy doing," St-Pierre told Sportsnet. "I did it with them the last time the UFC came to Montreal and we had a lot of fun so we decided to repeat the experience again."
St-Pierre joins the likes of Conor McGregor, Ronda Rousey, Cain Velasquez and Chuck Liddell as UFC stars to be involved with this fan experience.