The Great One has won it more than anybody, a record four times in the 1980s. Figure skating legend Barbara Ann Scott won it three times, including back-to-back in 1947 and '48 while she was world and Olympic champion. Sidney Crosby has taken it home twice, and Cincinnati Reds star Joey Votto won it for the second time just last year.
Who'll be Canada's athlete of the year for 2018?
We'll find out soon, sports fans. The Lou Marsh Trophy winner will be announced on Tues., Dec. 11, after a gaggle of sports journalists — including a bunch from Sportsnet, if you can believe it — debate and eventually decide on who's most deserving.
But before that, let's look at some of the top candidates, starting with the honourable mentions.
HONOURABLE MENTIONS
Ted-Jan Bloemen: The Dutch-born speed skater who now competes for Canada not only won Olympic gold in the gruelling 10,000-metre race, but he also set the Olympic record in the process. Bloemen won Olympic silver at 5,000-m, too.
Alex Gough: The Calgary-born slider made history, becoming the first Canadian ever to win an Olympic medal in luge, which has been on the schedule since the 1960s. Gough won bronze in the women's individual event and silver in the team event.
Samuel Girard: He became the first Canadian in history to win 1,000-metre Olympic gold in short track speed skating. Girard also won four medals at world championships (two silver and two bronze).
Taylor Hall: He almost single-handedly carried New Jersey into the playoffs and his first-ever career playoff performance, with 93 points last year, an effort that earned Hall the Hart Trophy as the league's MVP.
Jennifer Jones: While the skip didn't win the right to represent Canada at the Olympics, she bounced back in a big way with a Women's World Curling Championship title in March. She also led her rink to a Scotties Tournament of Hearts title and earned the top ranking at season's end.
Nathan MacKinnon: He was a finalist for the Hart Trophy last season, notching 97 points despite missing eight games due to injury. He also led the Avalanche into the playoffs after a last-place finish the season before.
Brian McKeever: The visually impaired cross-country skier won three gold medals and a bronze at the Paralympic Games. The four medals added to an already massive collection, and mean McKeever is now the most successful Paralympic cross-country skier in history.
Taylor Ruck: The 18-year-old swimmer's eight medals — one gold, five silver and two bronze — set a new Canadian record and tied an all-time record for the most hardware ever won at a single Commonwealth Games. Ruck also set a Canadian record at the Pan Pacific Games when she won five medals.
Cassie Sharpe: She won Olympic gold in freestyle skiing's halfpipe event, bronze at the X-Games in super pipe and won the Crystal Globe on the World Cup circuit.
—
And finally, without further adieu, here are our top six contenders for Canada's top athlete of 2018. If you get your knickers in a knot over our picks, do let us know in the comments section. We love the comments.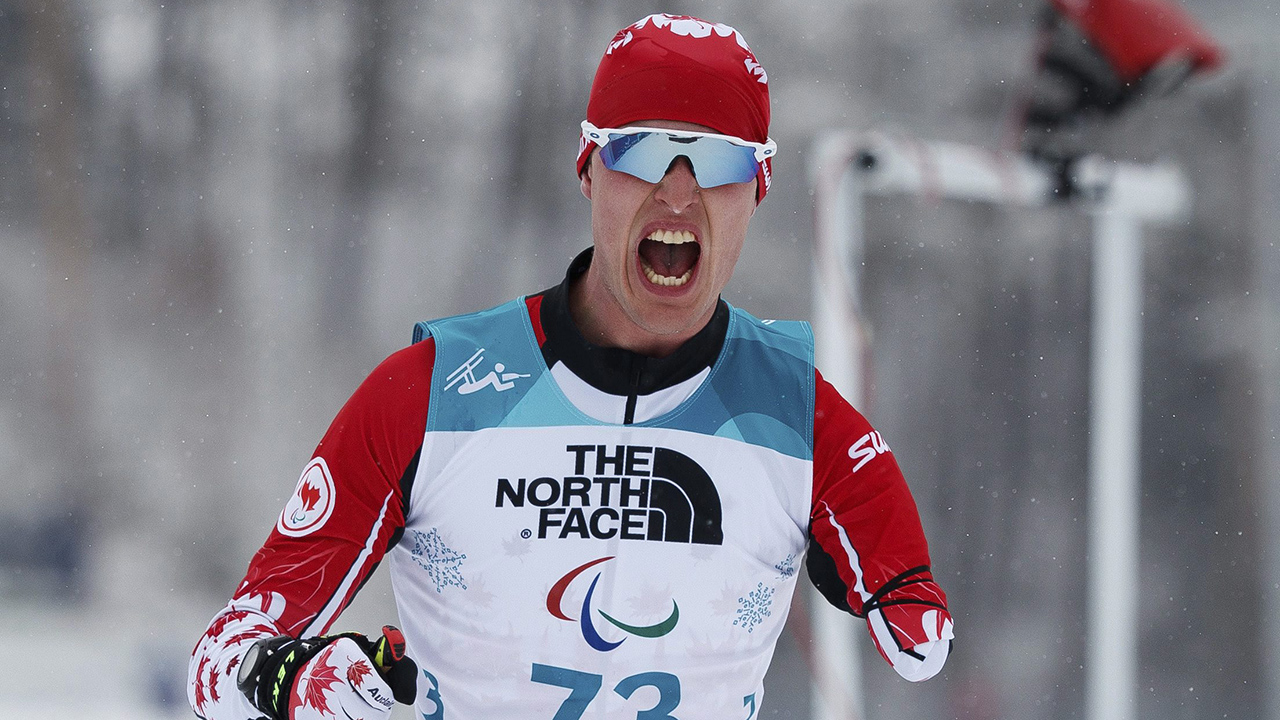 MARK ARENDZ
What he did: The para-nordic skier and biathlete from P.E.I. won a whopping six medals at the Paralympics — one gold, two silver and three bronze. Canada's biggest star of the Games, he was named the country's flag bearer at the closing ceremony.
Why he deserves the hardware: Arendz, who lost his left arm above the elbow at age seven in a farming accident, not only racked up the hardware, but managed to do so in two different disciplines. And biathlon — which involves skiing and shooting — requires Arendz to go from a high-intensity pace on skis to a relaxed prone state, where he has to nail a target.
What's working against him: While his six medals are astonishing, just one is gold. Chantal Petitclerc, who won the Lou Marsh back in 2008, did so after winning five gold medals at the 2008 Paralympics in Beijing.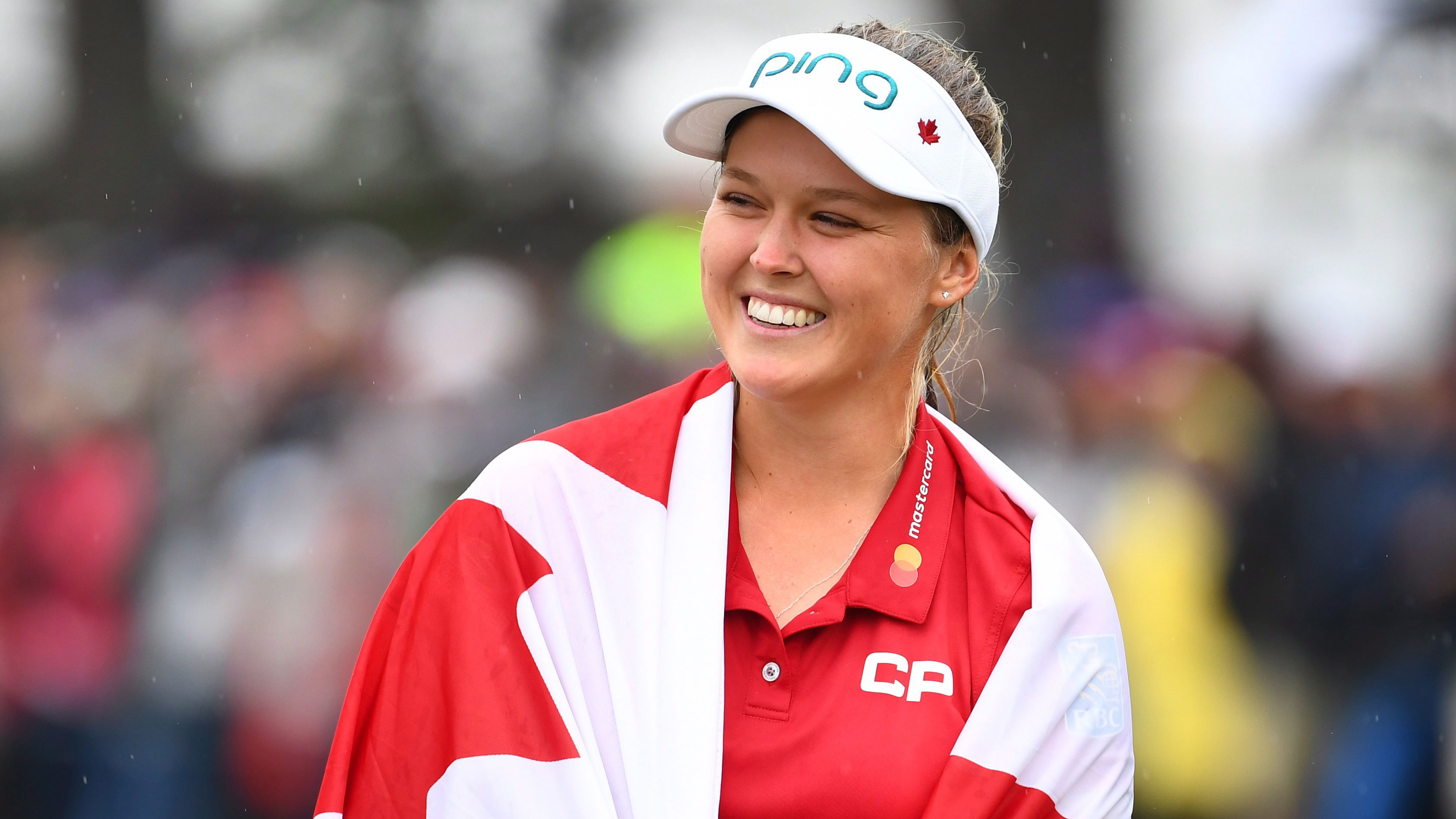 BROOKE HENDERSON
What she did: The 21-year-old from Smiths Falls, Ont., won twice on the LPGA Tour this year, and one of those victories came at the pressure-cooker that is Canada's national golf open. What. A. Performance. Henderson earned 11 top-10 finishes in 2018, and was in the mix at the CME Tour Championship last month, where she battled back from a tough opening round to finish T10.
Why she deserves the hardware: She has won seven times on Tour so far, including a major, but arguably that win on home soil at the CP Canadian Women's Open in Regina this year was the toughest and biggest and most meaningful. It had been 45 years since a Canadian golfer won his or her national open, and Henderson was clutch, focused, aggressive and seemingly nerve-free while some of the best in women's golf, including the World No. 1, were nipping at her heels. Her best round came on Sunday, a seven-under 65, and she won the tournament by a comfortable four strokes.
What's working against her: If you're looking at wins and numbers, Henderson, who's ranked No. 9 in the world, has actually had better years. She was a career-high World No. 2 back in 2016, when she won three times, including her lone major victory to date, at the Women's PGA Championship.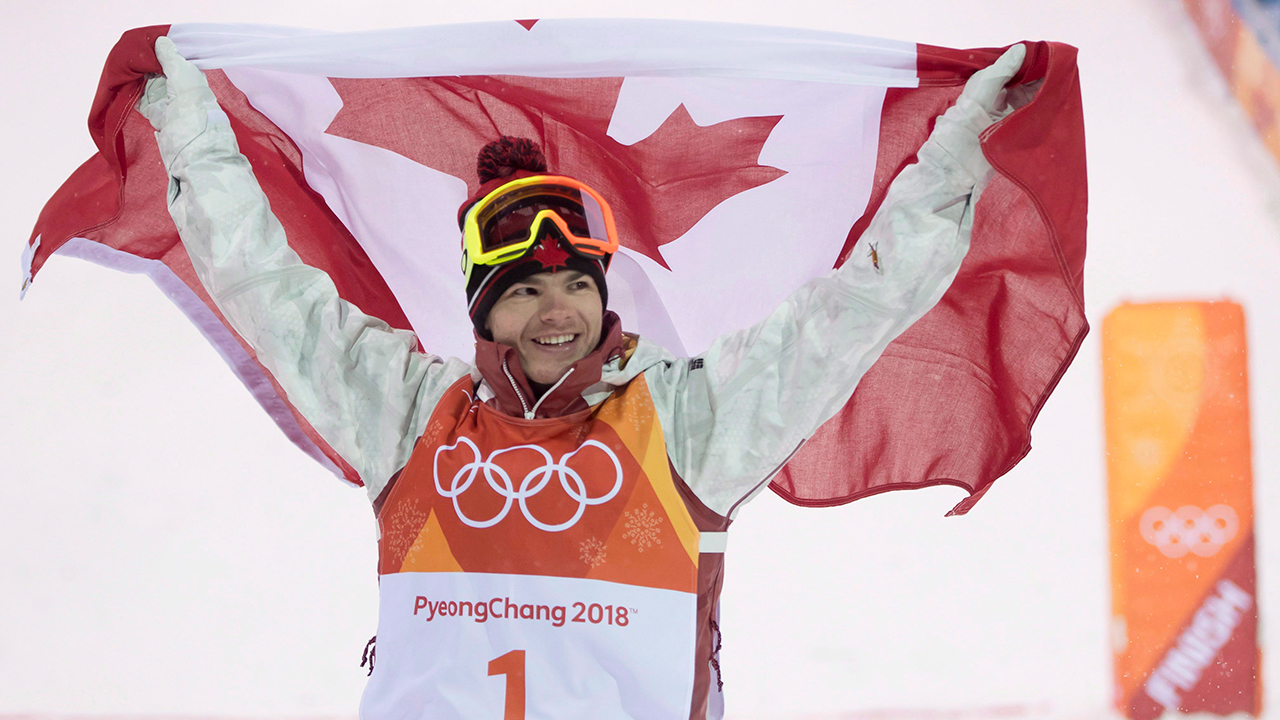 MIKAEL KINGSBURY
What he did: The 26-year-old from Sainte-Agathe-des-Monts, Que., is the winningest moguls skier of all time, now one win away from 50 on the World Cup circuit. And in February of this year, Kingsbury won the only prize that had eluded him: Olympic gold. Earlier, in January, he set a new record for most World Cup wins, with 47. That month he also ended his insanely long streak of World Cup victories, at 13 straight. Kingsbury earned his seventh Crystal Globe, given to the top moguls skier on the World Cup tour.
Why he deserves the hardware: Kingsbury has been so dominant for so long, but the addition of Olympic gold makes his year stand out from all his other unreal years. At his first Olympics four years earlier, a small mistake in his last run cost Kingsbury gold. After winning that silver medal, he said the pressure had gotten to him, that he'd do everything it took to win gold four years later. And that he did. Talk about delivering.
What's working against him: Lack of exposure. The Olympics are a massive event, but in a year where there were just 10 World Cup races and no world championships, it doesn't give Kingsbury nearly the amount of time a golfer or hockey player, say, has to show his or her dominance.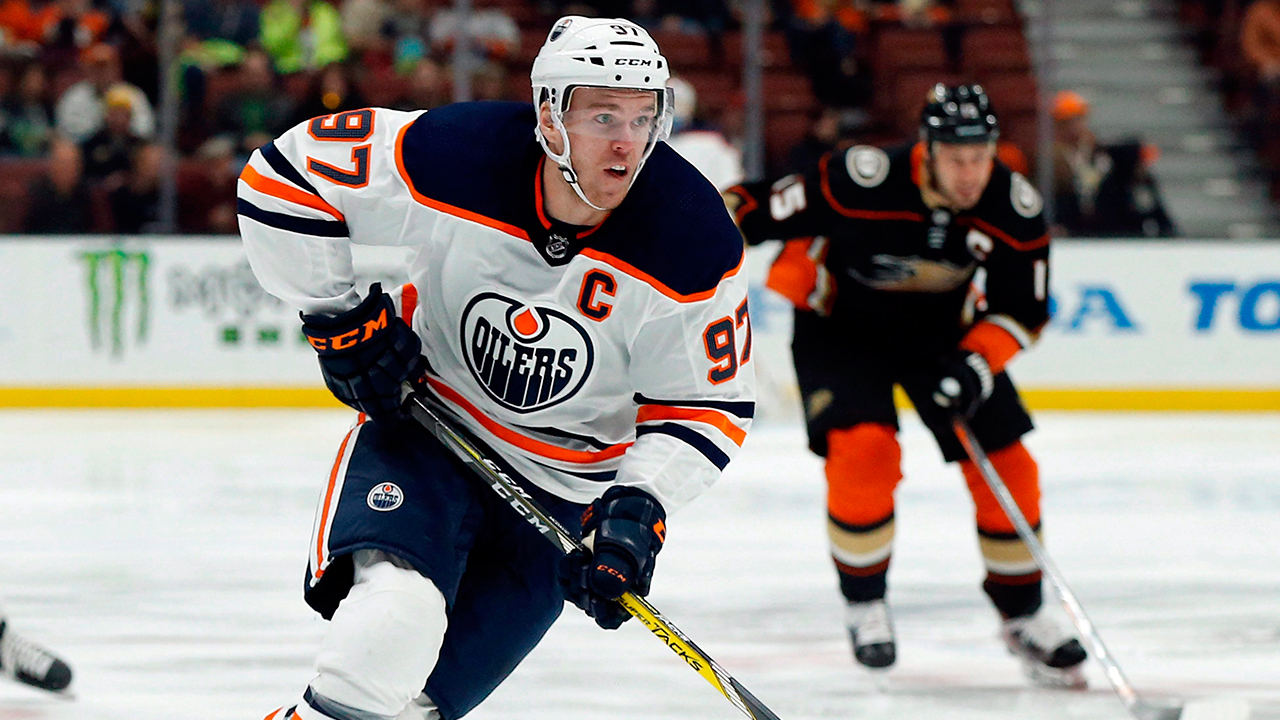 CONNOR MCDAVID
What he did: The 21-year-old put up a whopping 108 points last season to win his second straight Art Ross Trophy, with 1.32 points per game. He also won his second straight Ted Lindsay Award as the most outstanding player in the league, voted on by fellow players. McDavid is the only player in history to win the Ted Lindsay Award twice before age 22, and the first back-to-back winner since Crosby in 2012–13 and 2013–14.
Why he deserves the hardware: He was the best hockey player in the world this year; he's among the top three in NHL scoring so far this season; he's insanely fast and gifted; and he's undoubtedly a generational talent, which is why he signed a $100-million contract. Could he be the best ever? Yeah, he could be. And he's flashing all this skill while playing on a team that didn't make the playoffs last year, a team that's sitting at about .500 this year and recently fired its head coach.
What's working against him: See above. The facts that the Oilers finished sixth in the Pacific and didn't make the playoffs last season makes his individual success all the more impressive, but it also means he hasn't had a chance to lead the team on a post-season run, hasn't had even a sniff of the Stanley Cup, and hasn't played as many or as meaningful games as a lot of other elite players in the NHL.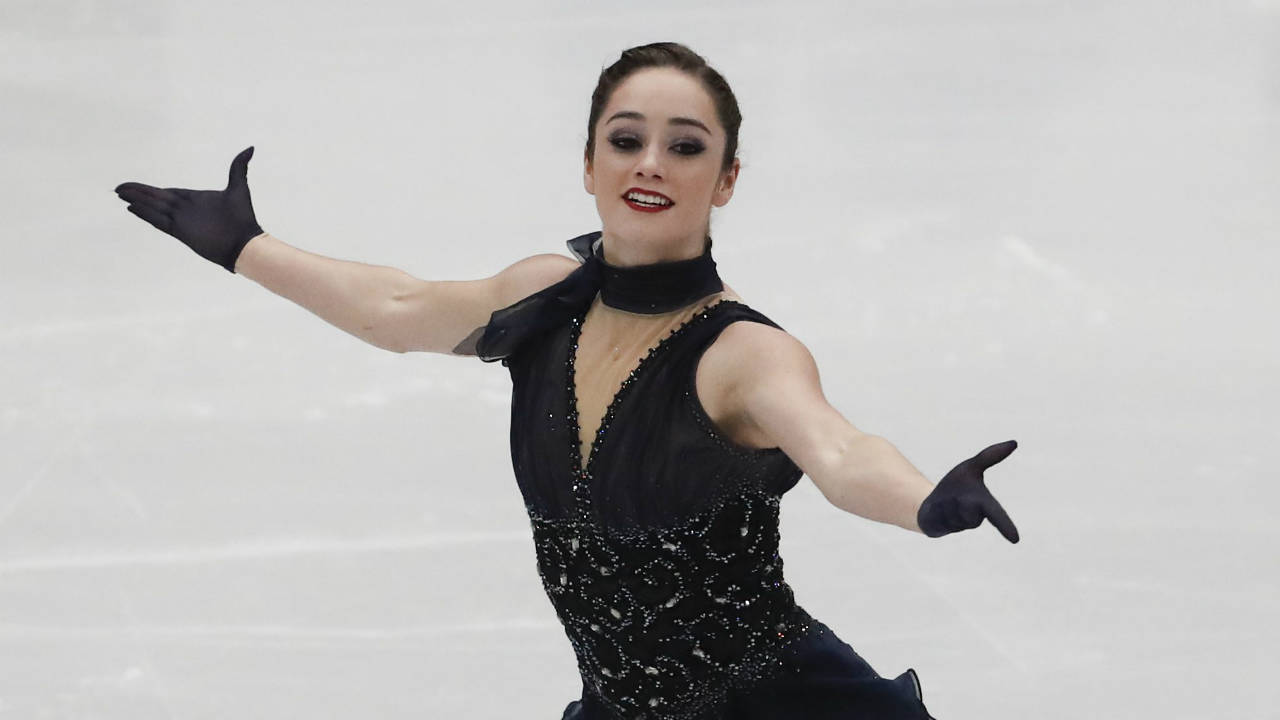 KAETLYN OSMOND
What she did: The 23-year-old (as of today) from Edmonton won women's figure skating world championship gold, the first Canadian to do so since 1973 and only the fourth Canadian woman to win the title ever. Osmond also won Olympic bronze in ladies' singles and helped Canada earn gold in the team figure skating event.
Why she deserves the hardware: The win at world championships puts her in fine company, with Petra Burka (she won in 1965) and Scott ('47 and '48). Both Burka and Scott won the Lou Marsh Trophy the same year they won world championships.
What's working against her: She was nearly flawless at world championships in her long program, but also benefited from some of her stiffest competition faltering. Olympic champion Alina Zagitova fell three times in her long program, and didn't make it onto the podium. Osmond also announced in August that she's taking a year off, and though that's not uncommon for skaters following a Winter Games cycle, it means this season was cut short.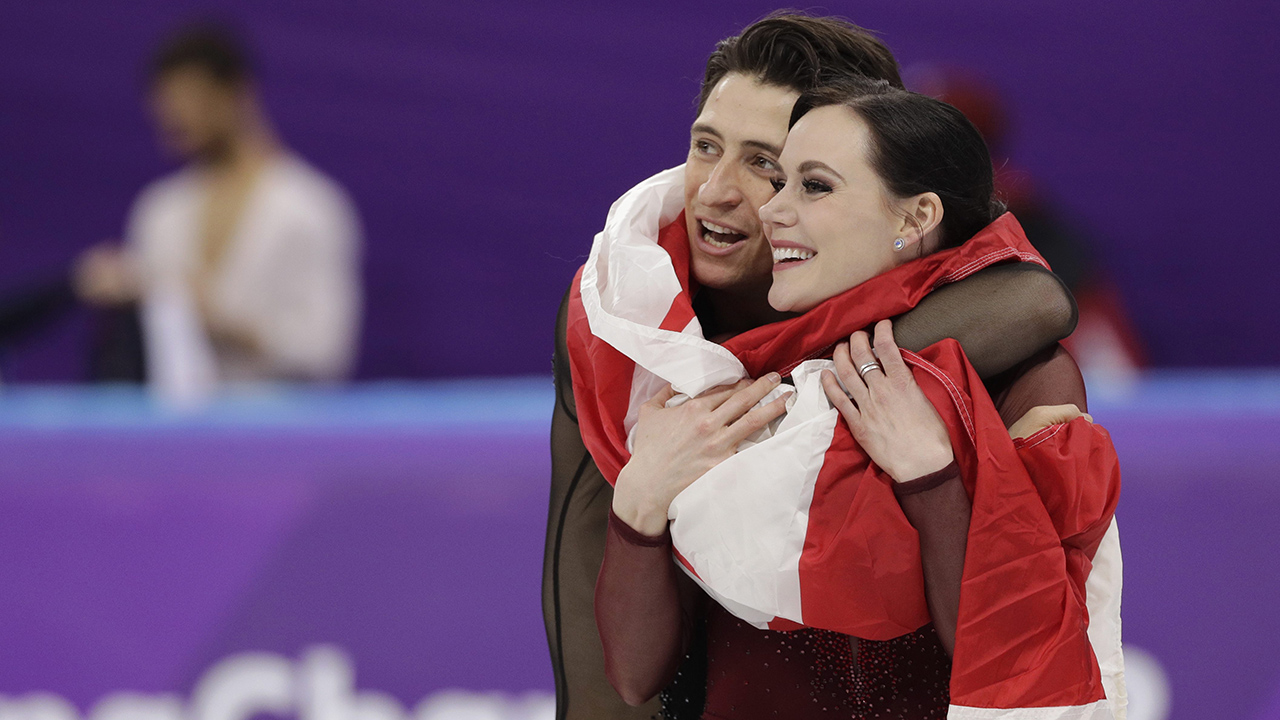 TESSA VIRTUE AND SCOTT MOIR
What they did: At the 2018 Olympics, Virtue and Moir — Canada's flag bearers at the opening ceremony — went on to win double Olympic gold, in both the ice dance and team figure skating events. They basically became Canada's Sweethearts. Earlier in the year, they captured their eighth national title and earned a perfect score on the free dance.
Why they deserve the hardware: Before they went out to skate their final free dance at the Olympics, their rivals from France, Gabriella Papadakis and Guillaume Cizeron, set a world record for overall score. Then Virtue and Moir went ahead and skated to a brand new world record. Now the owners of five Olympic medals, they're the most decorated figure skaters ever. All this after stepping away from skating for two years between Olympic cycles after the 2014 Olympics saw them win a controversial silver (judges were harshly criticized).
What's working against them: Well, first off, they're two people. The Lou Marsh Award is for individuals. (That said, while a team has never won it, pairs skaters and a two-man rowing team have.) And secondly, after their flawless performance at the Olympics, Virtue and Moir haven't since competed. They'd be earning the award based on just a couple of months of competition.
[relatedlinks]