Since printing and binding this website might be a bit of a strain on the old ink cartridges, we tapped Sportsnet writers and editors for their end-of-year sports book recommendations. From presents for the die-hard fans in your life to yarns to get you through the holidays, we've got you covered.
Gunslinger: The Remarkable, Improbable, Iconic Life of Brett Favre by Jeff Pearlman
Packers legend Brett Favre is the perfect subject for a biography. You already feel like you know him from his two decades in the NFL spotlight—a Wrangler-wearin', plain-talkin', hard-throwin' son of a football coach. But what Pearlman captures—through extensive interviews and journalistic legwork—is how completely those core attributes permeate Favre's being, guiding his interactions with teammates, coaches, family and, of course, a young Packers quarterback named Aaron Rodgers.
Favre's origin story is told here in full, as is his rise to superstardom, through the eyes of those on the scene and in the huddle as it happened. But where the book really gets interesting is in the stories told by those close to Favre after he achieved his wildest dream—that's when what you saw on TV on Sundays comes face-to-face with what those in the locker room witnessed, and the results make for the authentic experience we're all searching for when we read about legends. –Jordan Heath-Rawlings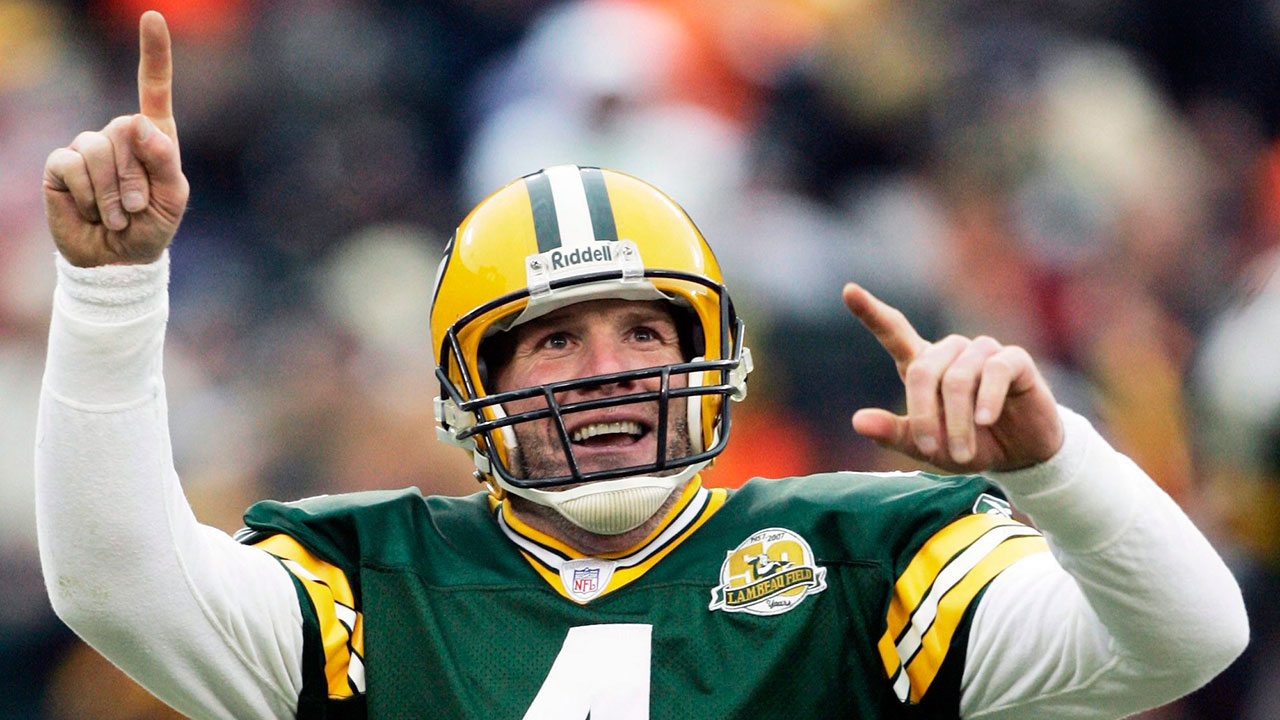 Rowdy: The Roddy Piper Story by Ariel Teal Toombs and Colt Baird Toombs
Fighting a de-clawed bear, crashing a "borrowed" taxi through the front of a restaurant, suffering cigarette burns and knife attacks from riled up fans on the way to the ring, slamming beers with Andre the Giant—even if you're only in it for the bat-shit crazy behind-the-scenes stories of a life that touched every rung on pro wrestling's ladder, Ariel and Colt Toombs' biography of the WWE's greatest heel, "Rowdy" Roddy Piper, more than delivers.
But the book offers plenty more than the usual circus sideshow of outsize men and outsize consumption. Piper originally set out to write it himself, an attempt to shine a light on his early life on the Canadian prairies and better understand the man he'd been and become. After his death in July 2015, Ariel and Colt, two of his four children, took over the project—and, by extension, the search for the real Roddy Piper.
The man they've found is both the undisputed king of wrestling villains and one of the sport's—and maybe the world's—greatest glue guys. A man capable of inciting fans to try to kill him, and a man more than willing to risk his health, and even his life, for his friends. They've found a man known for his on-screen and in-ring betrayals, who inspired more loyalty from his fellow performers (both in wrestling and Hollywood) than damn near any other. In short, they've found a really complicated man, and one hell of a subject for a biography. –Evan Rosser
Shoe Dog by Phil Knight  
Today, Nike is a Fortune 500 company. Its logo is recognized on sight across the globe. It is a goliath in sports apparel. But things weren't always this way. In his new memoir, founder and CEO Phil Knight tells the underdog story of how both he and the company evolved from scratch and grew into an industry leader.
Knight is truly the ultimate entrepreneur. In 1962, he parlayed a $50 loan from his father (for a vacation) into $8,000 worth of product he sold out of the trunk of his car. In 2016, the retail empire that began in that trunk was worth over $30 billion in yearly sales. From the design of the swoosh, to recruiting John McEnroe and Michael Jordan, to the decision to take the company public—every major milestone is told in detail and in the first-person. Knight doesn't grant many interviews, preferring press about Nike to focus on the athletes and products, so his candid take on the early days of the company are both interesting and entertaining.
If you're a lover of shoes, a fan interested in the business of sports, a future tycoon interested in leadership and management, or just a reader after a great underdog story, this book is for you. –Donnovan Bennett
The Arm by Jeff Passan
It took but a few weeks for Passan's book to achieve seminal status. No issue vexes baseball as much as the development, nurturing and maintenance of young pitching arms—as any Blue Jays fan can tell you after a year on the Aaron Sanchez roller coaster. Passan is one of the best baseball writers out there. With a superb eye for detail he weaves medical, physiological and anecdotal information seamlessly around first-hand accounts of the emotional, physical and financial toll of recovering from arm injuries. There's plenty of cautionary stuff for parents in here, too. The best baseball book of the year, bar none. –Jeff Blair
Unsportsmanlike Conduct: College Football and the Politics of Rape by Jessica Luther
What happens when our fandom gets in the way of our own moral compass?
 
That's just one of the many issues journalist Jessica Luther tackles in her book, Unsportsmanlike Conduct.
 
Chapter by chapter, Luther dissects the rape culture so deeply ingrained in college football, from the hyper-masculine expectations of the game's players to the coaches, media members and institutions that have historically protected them.
 
It's not an easy read, but it's important one.
 
And in the end, it's a hopeful read, too. After deconstructing the many factors that feed into this decades-long crisis, Luther pieces together a new playbook for college football—one that can be followed by everyone from athletes to fans—to stop this troubling trend. –Emily Sadler
The Only Rule Is It Has to Work by Ben Lindbergh and Sam Miller
For many baseball fans, running a professional team would be a dream come true. Writers Ben Lindbergh and Sam Miller experienced that thrill first-hand when they took the reins of the independent Sonoma Stompers and followed one guiding principle: instead of deferring to tradition, they would welcome any unconventional decision that resulted in wins.
The ensuing book makes Moneyball tactics seem tame. Lindbergh and Miller deploy a five-man infield, use their relief ace in the first inning and find talent in unexpected places. They roster the first openly gay professional baseball player, use cutting edge technology and get off to a great start.
Soon, though, they hit choppier waters: more than a few baseball people oppose their cutting-edge ideas, some of their assumptions turn out to be false and there's simply not enough time in the day to implement the strategies they trust most. Regardless of how the team does, Lindbergh and Miller provide a funny, forthright read that includes its share of memorable characters. –Ben Nicholson-Smith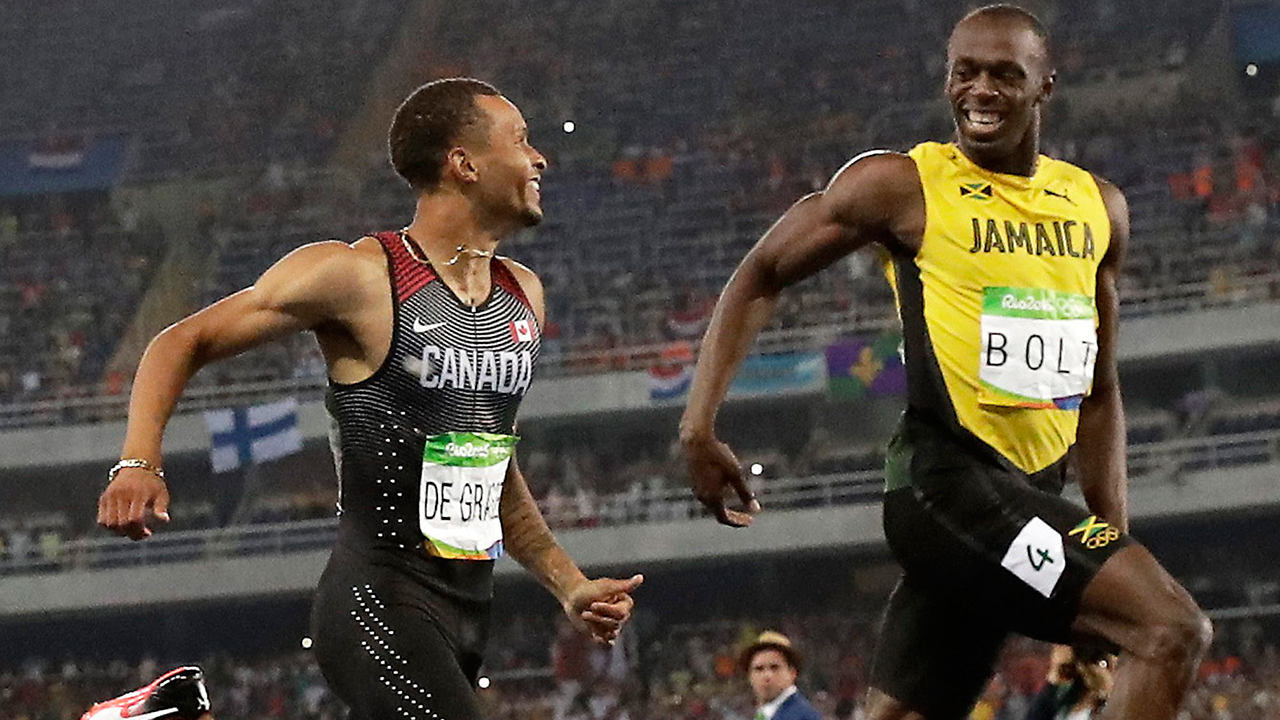 Power Games: The Political History of the Olympics by Jules Boykoff
Boykoff takes a look at the Olympics from a decidedly left-of-centre perspective. But this is no dry political or academic work. It's full of anecdotes such as the fact that the founders of the modern Olympic movement—for all their myriad personal and ethical shortcomings—warned early and often about "gigantism," and the risk of the Games becoming so big they would implode. Boykoff approaches the task as a scholar, writer and former member of the U.S. men's national soccer team. He also suggests a way forward that makes too much sense to ignore. –Jeff Blair
AWESOME READS WITH (FULL DISCLOSURE) TIES TO SPORTSNET
The Big 50: The Men and Moments that Made the Toronto Blue Jays by Shi Davidi
After four decades the Toronto Blue Jays have all kinds of history—some deservedly celebrated, some mostly forgotten. Sportsnet baseball columnist Shi Davidi tells the story of the Blue Jays' first 40 seasons in a book that unearths new detail about the franchise's history.
The Big 50 looks back at the Blue Jays' most memorable moments, including John McDonald's father's day home run and the legendary playoff homers by Roberto Alomar, Ed Sprague, Joe Carter and Jose Bautista.
There's also behind-the-scenes access to the characters who shaped and played on the team. Davidi catches up with the ever-elusive Dave Stieb about his time in Toronto, highlights the contributions of scouts and pulls back the curtain on the 2015 trade deadline that led the franchise back to the playoffs.
From start to finish the detail and access in The Big 50 provides a fresh look at Canada's team. –Ben Nicholson-Smith
Level the Playing Field: The Past, Present, and Future of Women's Pro Sports by Kristina Rutherford
Here is a book for young sports fans that lays bare the discrimination faced by female athletes, including the extreme dearth of resources available to them compared to their male colleagues. And at the same time, here is a book that is smart, hopeful, fun, and completely in love with sports. You read it and can't help but feel excited about what women are doing on the basketball court, in the Octagon, and everywhere else elite athletes compete today.
That's partly thanks to Rutherford's diligent reporting on the progress women are making in terms of commanding an audience—the fact that the 2015 Women's World Cup final between the U.S. and Japan was the most-watched U.S. soccer game in history, with more than 20 million viewers, for example. But more than that it's her lively recreations of the play on the field. You can see these moments and you can feel their momentousness—they practically make you want to put the book down and go off to score your own goal.
The fact that women aren't equally valued in sport is a big problem, Rutherford writes, but it needn't be permanent. The many athletes she interviewed for the book—including tennis player Caroline Wozniacki, race-car driver Danica Patrick, and golfer Inbee Park—all agree that there is more opportunity for women in sports today than ever before. And so comes this book's call to action: May the day arrive when "a female basketball player with Maya Moore's skill [needs] no introduction. She'll just be Maya." –Dafna Izenberg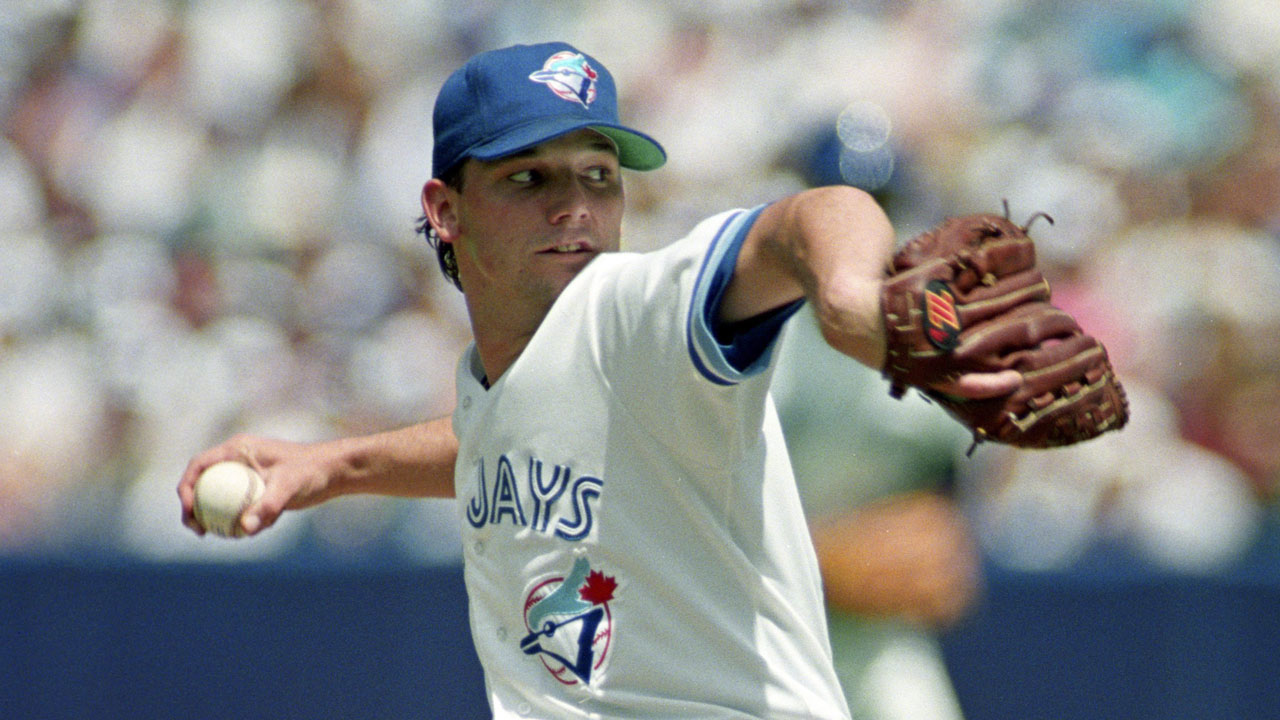 Change Up: How to Make the Great Game of Baseball Even Better by Buck Martinez with Dan Robson
That voice—the one you hear night after summer night, walking you through all those baseball games—jumps off the pages of Martinez's new book, which is both an ode to the great game and also something of a lament. Because Martinez feels that, in all the current excitement about advanced stats, baseball has kind of lost its way.
Drawing on the wisdom of "some of baseball's greatest minds"—Branch Rickey, Harry Dalton, Ewing Kauffman—Martinez attempts to "marry the past and present, searching for the secrets to building a winning franchise." But first he treats us to his own beginnings in the game, back in Redding, Calif., where his father, a repairman for Bell, built a diamond in the family's backyard when Buck was eight years old.
But it's not just dreamy fields Martinez evokes here—what he really emphasizes is the importance of people working together. He links the success of the early-'90s Blue Jays to the camaraderie of the pitching staff, particularly between Jack Morris and Dave Stieb and Pat Hentgen.
"Stieb taught Hentgen to relax on the mound and to keep the game simple. He taught him how to rebound after a bad game—how to get out of a funk and get back into a groove." And Morris told Hentgen something that stuck with the 1996 Cy Young winner his whole career. "You pitch longer than the other guy," Morris said. "You put your balls in your cup and compete as hard as you can until the manager comes and gets you." That's teamwork, folks—and that, according to Martinez, is how you win at the game of baseball. –Dafna Izenberg
One Night Only: Conversations with the NHL's One-Game Wonders by Ken Reid
Tennyson wrote: "'Tis better to have loved and lost than never to have loved at all." Sportsnet Central anchor Reid wants to know if that's also true in hockey. He tracks down some 40 players who each took the ice for just a single NHL game. "Was their one game a dream come true?" he asks. "Or did they feel more like Cinderella—with their dreams cruelly snatched away."
On balance, the guys are happy for the experience they had, however short-lived. Dean Morton, who today works as an NHL referee, used to feel embarrassed about his one game with Detroit in 1989 (in which he scored a goal), but now sees how remarkable even that is. "You know what? There's 700 friggin' guys in the minors, and at best there might be 150 of them that even get a half-decent sniff in the NHL."
Some one-game wonders boast other quirks—like goaltender Brent Krahn, who was drafted in the first round in 2000 by the Calgary Flames. Relegated to the minors for nine years due to injury—and then the dominance of Miikka Kiprusoff—he finally got the call-up, with the Dallas Stars, on Valentine's Day 2009. He played the third period, and let in three goals on nine shots in a 6–2 loss. "The outcome of the game didn't even matter to me at that point," reflects Krahn. "I felt like I had won the Stanley Cup, even though that couldn't be further from the truth." –Dafna Izenberg
Now I'm Catching On: My Life On and Off the Air by Bob Cole with Stephen Brunt
When Bob Cole was 11 years old, he suffered a very bad soccer injury and was put on bedrest for several months. To boost his spirits, people in the Battery—the St. John's neighbourhood where Cole grew up—started saving Quaker Oats box tops so they could send away for photos of NHL players and give them to Cole.
Eventually, he had them all and on Saturday nights he would lay out the lines of the teams that were playing as he listened to Foster Hewitt on the radio. When the game was rebroadcast the following Wednesday afternoon, Cole discovered he could remember most of the words. He started imitating Hewitt for his family and classmates. "You did it all the time," an old friend told him recently. "Even when we were playing hockey down on the lake. You never stopped."
He still hasn't. The long-time NHL play-by-play announcer has had other loves in his life: flying airplanes, fishing for salmon, golden retrievers, and above all, his family. But hockey has perhaps been with him longest. And for many fans of the game, Cole has been with them longest.
The book revisits some of Cole's signature moments, including the birth of "Oh baby." And it also delivers some charming behind-the-scenes anecdotes about Cole's development as a broadcaster, from the impromptu meeting he had with his hero Hewitt in 1956 to the orthodoxy with which hotel staff in Toronto guarded Cole's 2–4 p.m. nap time on game days. Cole's reflections will make fans feel a little closer to the man and also to the game he's devoted his life to. –Dafna Izenberg
The Third Man In by G.B. Joyce
G.B. Joyce's Brad Shade thriller series may be better known now as the inspiration for the Private Eyes TV show, but the original page-turners provide far more sports bang for the buck. And while the first two instalments deal with goings on largely in southern Ontario and Saskatchewan, respectively, the third book in the series both broadens the world and raises the stakes considerably.
Set in Russia, The Third Man In begins with Shade's attempts to secure an NHL commitment from Maxim Dmitrov, a first-round draft pick of the L.A. team where Shade is now director of scouting. But the plan unravels before his plane's wheels touch the ground when Dmitrov's KHL teammate, Sergei Belov, dies on the bench during a game. What initially seems like a random tragedy quickly escalates into a conspiracy reaching as high up as the modern-day version of the KGB, with Shade caught in the middle thanks both to his own self-interest and natural bulldogged inclinations.
The book is as enjoyable for the peek inside the world of hockey scouts—Joyce once spent a year shadowing NHL talent evaluators for his book Future Greats and Heartbreaks—as it is for the hard-boiled whodunnit. If you have a taste for hockey, politics or crime thrillers—or some combination thereof—this is for you. –Craig Battle