TORONTO — It was a typical weekend at the Air Canada Centre. Passionate fans wearing their teams' colours, popcorn and beer being spilled in the aisles and thundersticks getting banged way too hard. There were also bunny ears being worn, cosplay and chants of "TSM" being screamed out every 20 minutes.
OK, so maybe it wasn't so typical.
Welcome to the NA LCS Summer Finals, the conclusion to the North American region of the League of Legends Championship Series season that saw heavy-favourite Team Solomid (the aforementioned "TSM") triumph over Cloud 9 3-1 in a best-of-five championship set Sunday evening.
But before we get ahead of ourselves, a quick primer for those who have no idea what any of that means.
League of Legends (LoL) is the most popular video game in the world. A game of the multiplayer online battle arena (MOBA) genre, LoL pits two five-man teams against each other in a battle to destroy the other's base core, called the "Nexus." On the path to accomplishing this goal, teams will attempt to take down one another's defences, claim specific objectives on the map and engage with each other in combat — a lot.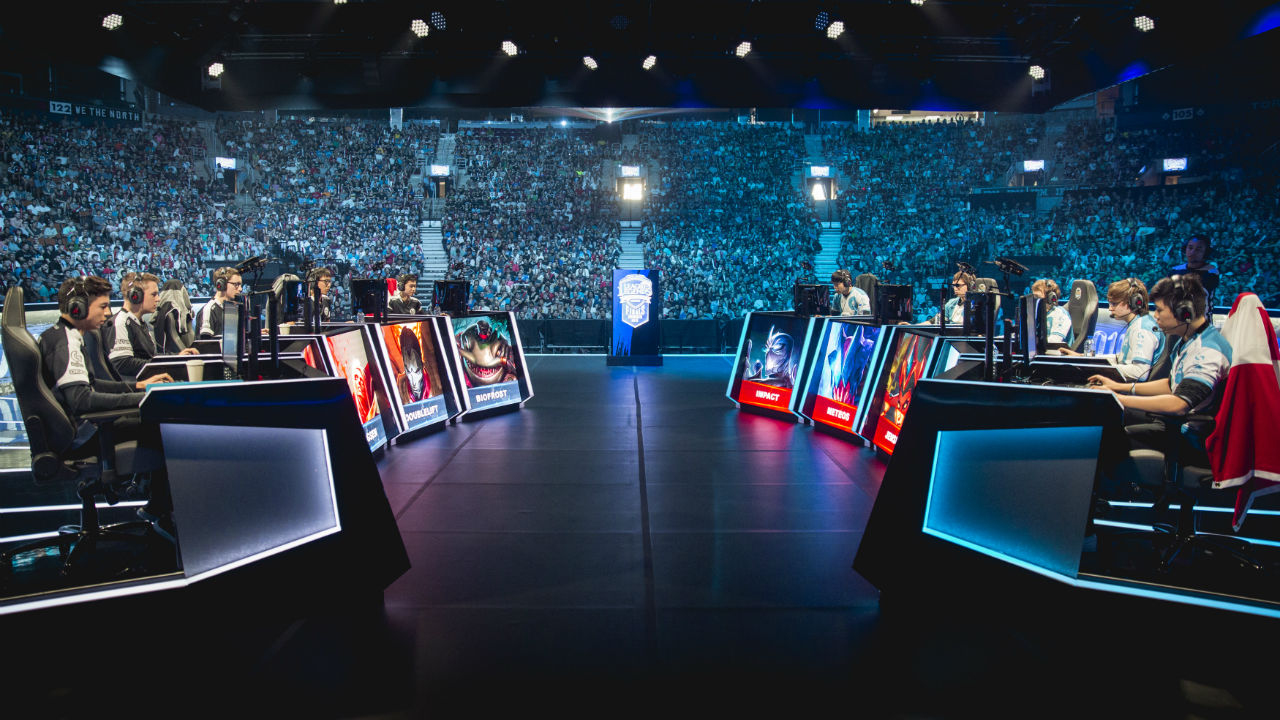 (Photo Credit: Riot Games)
The LCS is the official LoL esports league that features competition in three regions: North America, Europe and South Korea. Sort of the posterboy of the exploding competitive video game scene, the LCS builds upon the game's immense following as the most popular esport tournament series, complete with a pro-style broadcast streamed online and a weekly schedule similar to that of the English Premier League's.
This past weekend saw Riot Games bring the LCS north of the border for the first time ever, packing the home of the Toronto Maple Leafs and Toronto Raptors with more than 15,000 LoL diehards.
Whatever your thoughts on esports are as a whole, these two days in Toronto should serve as notice that esports is here and isn't going anywhere.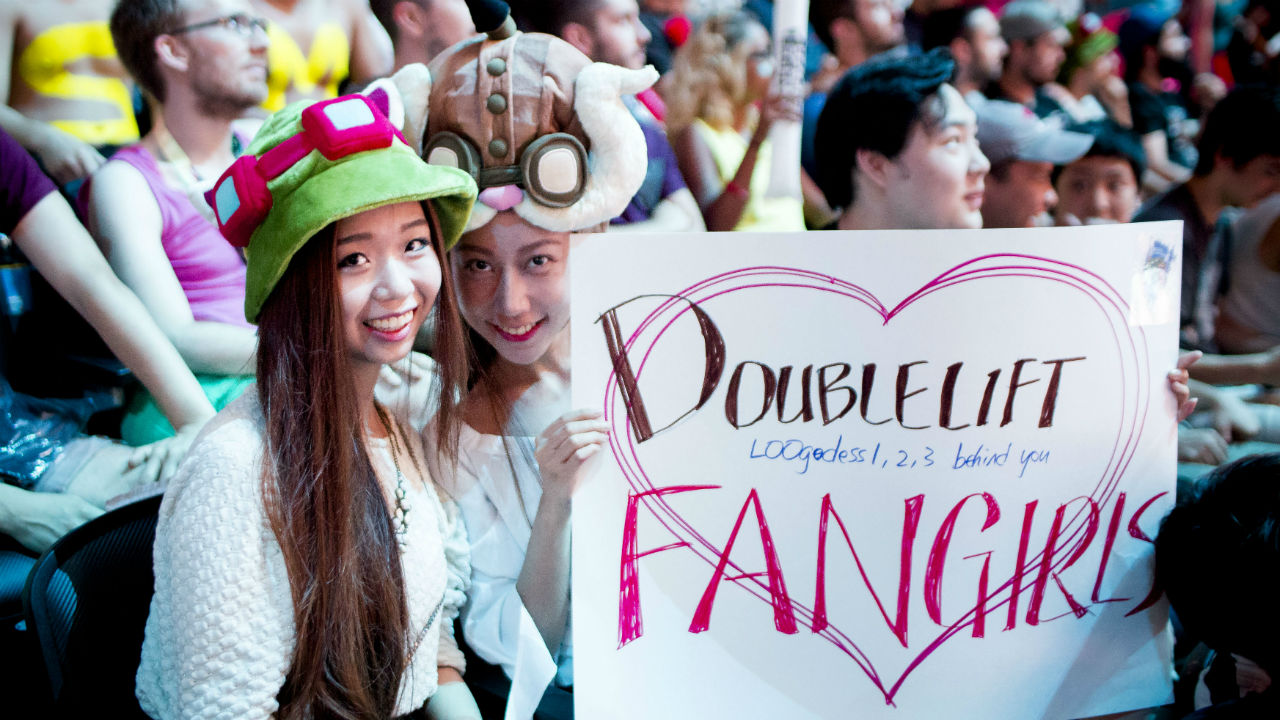 (Photo Credit: Riot Games)
Already having run sold-out events at the Staples Center in Los Angeles, Madison Square Garden in New York City and the Manadalay Bay Events Center in Las Vegas, Riot has proven in the past their product travels well in the U.S., but never before had they tested it out in the Great White North.
Given that LoL's popularity hasn't escaped Canada's borders, the result was predictably successful for Riot in Toronto, but validating nonetheless.
"It's a little surreal, honestly," says Joshua "Jatt" Leesman. "Because it's been happening for a couple years now I'm a little bit more used to it, but knowing that I watched a bunch of Raptors playoffs games on television and this is one of the best arenas in all of Canada, and when we did Madison Square Garden in 2015, we did Staples Centre in 2013, like all of these things are surreal. …
"Especially now that I'm back in Canada and getting interviewed by the CBC, talking to Sportsnet, like they're all the sports networks and TV networks that I watched growing up which is actually really cool and it's some affirmation that what we're doing is working."

(Photo Credit: Riot Games)
Leesman is a Canadian shoutcaster (esports term for broadcaster) who works for Riot Games as a main analyst on their North American LCS streams. Growing up in Cranbrook, B.C., he found his way into the LCS and esports in general first as a professional player and then transitioning into the broadcast side of things. He was part of a strong Canadian contingent on hand over the weekend.
The other notable Canadians included Isaac "Azael" Cummings Bentley, who works with Leesman as an LCS commentator and analyst, Vancouver boy and TSM support player Vincent "Biofrost" Wang, Calgary native and Cloud 9 support Andy "Smoothie" Ta, Canadian-born California-native Counter Logic Gaming (CLG), top-laner Darshan "Darshan" Upadhyaha, CLG team owner and founder George "HotshotGG" Georgallidis and Jason "WildTurtle" Tran, who plays the attack damage carry role for Immortals.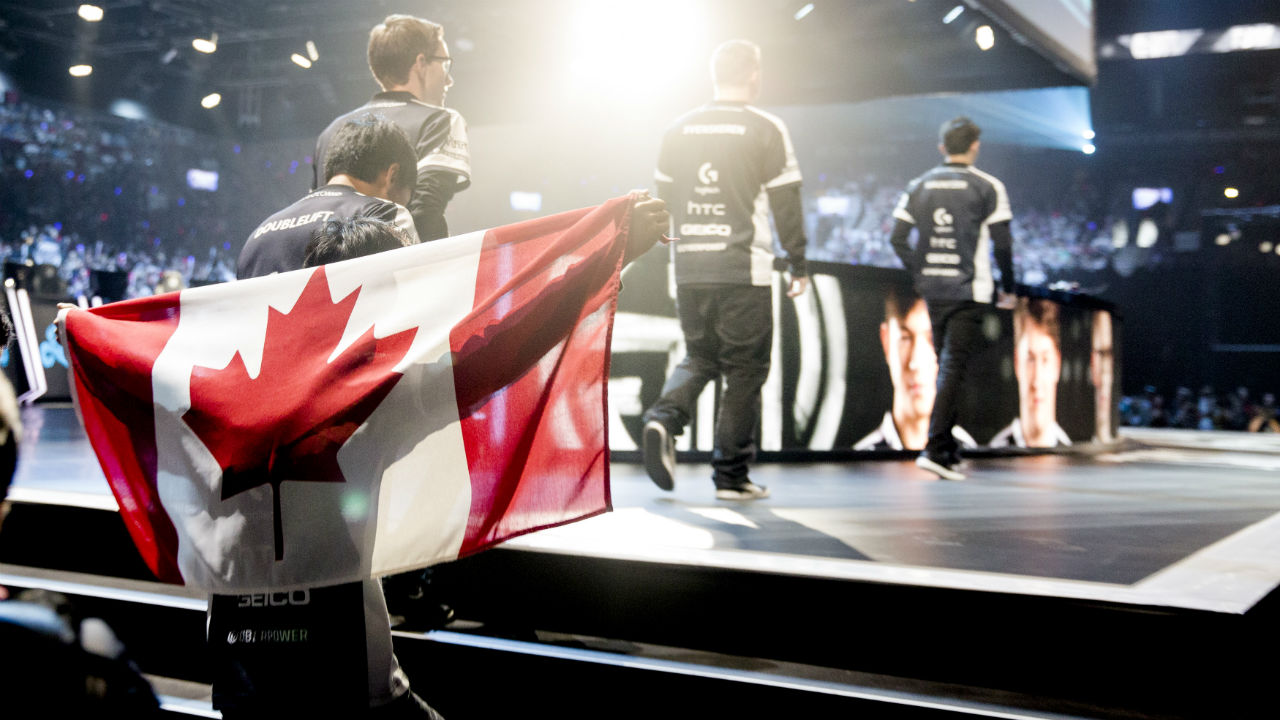 (Photo Credit: Riot Games)
For Tran, in particular, to play at the ACC was special because he's a Toronto local who had never been inside the building until this weekend despite growing up just 20 minutes away on Dundas street and attending Humberside Collegiate Institute during his high school years when he cultivated the LoL skills that would eventually lead him to LCS stardom.
"I think my folks love where I am now," Tran said of what his parents think of his unconventional career choice. "It's just crazy to play in the Air Canada Centre, and I think they see that's insane, too."
Tran helped Immortals edge CLG 3-2 in a back-and-forth affair that clinched third place for them in the LCS Summer Split. The 21-year-old played a key role in Game 5 with 10 kills to just one death and five assists with his Ezreal in that game.
The sold-out crowd loved every second of Tran's performance and on many occasions a loud "Turtle, Turtle" chant would break out.
This kind of spontaneous enthusiasm was common throughout the weekend, and seemed to be woven into the fabric of the event. From providing fans with ways to make their own custom signs, to the commentators themselves (who can be heard in the arena) rising their level of hype to match that of the crowd's, this was an event that wanted its fans to get loud, rowdy and just have a great time.
Considering the fact my ears will still be ringing by the time you read this, I'd say mission accomplished on that front.
Air Canada Centre has played host to all sorts of sporting events in its 17-year existence, but never had it hosted a video game tournament before. The atmosphere inside the building over the last two days was comparable to any Toronto Raptors playoff games over the last three years, so it should be safe to say the NA LCS Summer Final won't be the last.
Esports has officially arrived in Canada. Get used to it.