It's something everyone dreams about but don't ever see the opportunity to do so: Representing your country in an international competition.
Here in Canada that dream usually revolves around our mighty hockey team – we're the best at it, after all.
However, hockey isn't the only way we can represent the country in international competition. There's a myriad of sports out there that will allow you to do so, including esports.
Starting Friday at about 4:45 p.m. ET, a group of six Canucks will get to live that dream of representing the Great White North in international competition as they compete in the Overwatch World Cup finals at BlizzCon 2017.
For those unaware, Overwatch is a popular first-person shooter video game from developer Blizzard that pits teams of six against each other where each team must achieve specific objectives in order to win a match, such as having one team defend a point while another attacks and tries to overtake it. The game's twist comes from the different characters players can choose, who all have unique strengths and weaknesses that teams must find a balance of to give themselves the best chance at winning.
BlizzCon is Blizzard's annual fan convention that doubles as the finals location of a number of Blizzard esports competitions including the Overwatch World Cup, which officially started at BlizzCon 2016.
At this year's BlizzCon Lane "Surefour" Roberts, Brady "Agilities" Girardi, Liam "Mangachu" Campbell, Félix "xQc" Lengyel, Randal "Roolf" Stark and Joe "Joemeister" Gramano are the six who will be decked out in red and white that are hoping to have their names engraved into the Overwatch World Cup trophy.
"It's kind of funny because I'm not exactly that patriotic," Roberts said over the phone. "But when you actually get put in a situation where you represent your country you're like, 'Yeah, I want to show that Canadians are better than everyone else,' and it somehow just puts this national pride in you."
Roberts has a unique perspective on the team because he, along with Stark, is one of the only two returning players from last year's Overwatch World Cup team and, according to the Calgary native, this year is much different than last for a number of reasons.
For one, this year Canada wasn't just an automatic invite to the BlizzCon finals of the Overwatch World Cup. Instead, they had to qualify and did so in early August at the official Overwatch World Cup qualifier stop in Katowice, Poland where they managed to go 3-1 in their group, including a big win against a strong Russian team, and then proceeded to beat the Netherlands in the semifinals to secure their BlizzCon spot.
Another major difference from 2016 to 2017 was how this year's team was selected. Because Overwatch was released in mid-May last year there wasn't too much time to put together a proper qualification for the World Cup so the BlizzCon event was more a "for fun" thing than anything. Six teams were invited with 10 more going through a less thorough qualification process with teams comprised of a mix of Overwatch pros, pro players from other games and Twitch and Youtube streamers.
Overall, Canada didn't fare very well last year and didn't make it out of the group stage. However, because of the more laid back nature of it, that drive to win it all wasn't all there for the team.
"Last year we did try a lot and scrim a lot but it was the kind of thing where, win or lose, it doesn't matter that much because we're mostly here just to have fun," Roberts said. "[This year], in this instance, we all know everyone, have been handpicked by every committee, everyone's trying really hard and the matches are much harder and there's a lot more hype in it."
The advent of team committees is probably the largest difference and proof that Blizzard wants this event to be as competitive as possible. Every nation that participated in the Overwatch World Cup from the qualification stage assembled a three-man committee to select the six players on each team. Most committees are comprised of a current pro Overwatch player and Canada's no different in this regard with Campbell taking one of the three spots. The other members, however, differ as Twitch streamer Georgie "Pokelawls" Karam and former Starcraft II star Chris "HuK" Loranger round out the committee.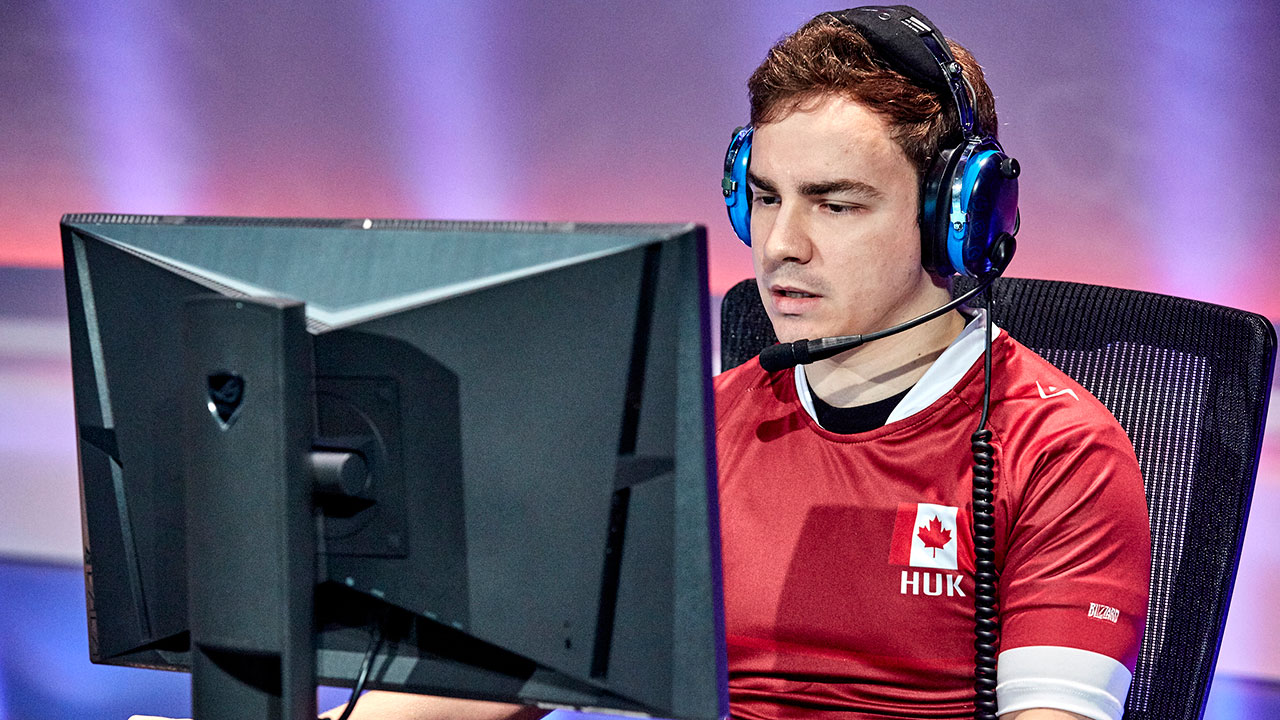 Lane Chris "HuK" Loranger at the 2016 Overwatch World Cup (Blizzard)
Both Karam and Loranger were on Canada's Overwatch World Cup team last year so they had a frame of reference coming in on which players to pick, even if they didn't all agree during the selection process.
"Not necessarily everybody aligned but we definitely selected a great team and we're confident, obviously — made it to BlizzCon, made it top eight, beat Russia. So, so far, so good," Loranger said.
At 28-years-old Loranger has since retired from being a professional player. Best known for his time in Starcraft II, where he earned over $146,000 USD over a seven-year career, Loranger mainly shifted to Overwatch as a caster (esports term for commentator). So when he got the opportunity to represent Canada at the Overwatch World Cup last year, he jumped at it.
"In Starcraft, I kind of was the Canadian representative for a long period of my career as one of the top players on a Western team," Loranger said. "So being able to do it in another light, in another game, with teammates and having more of that team-oriented representation of Canada and bonding was really cool."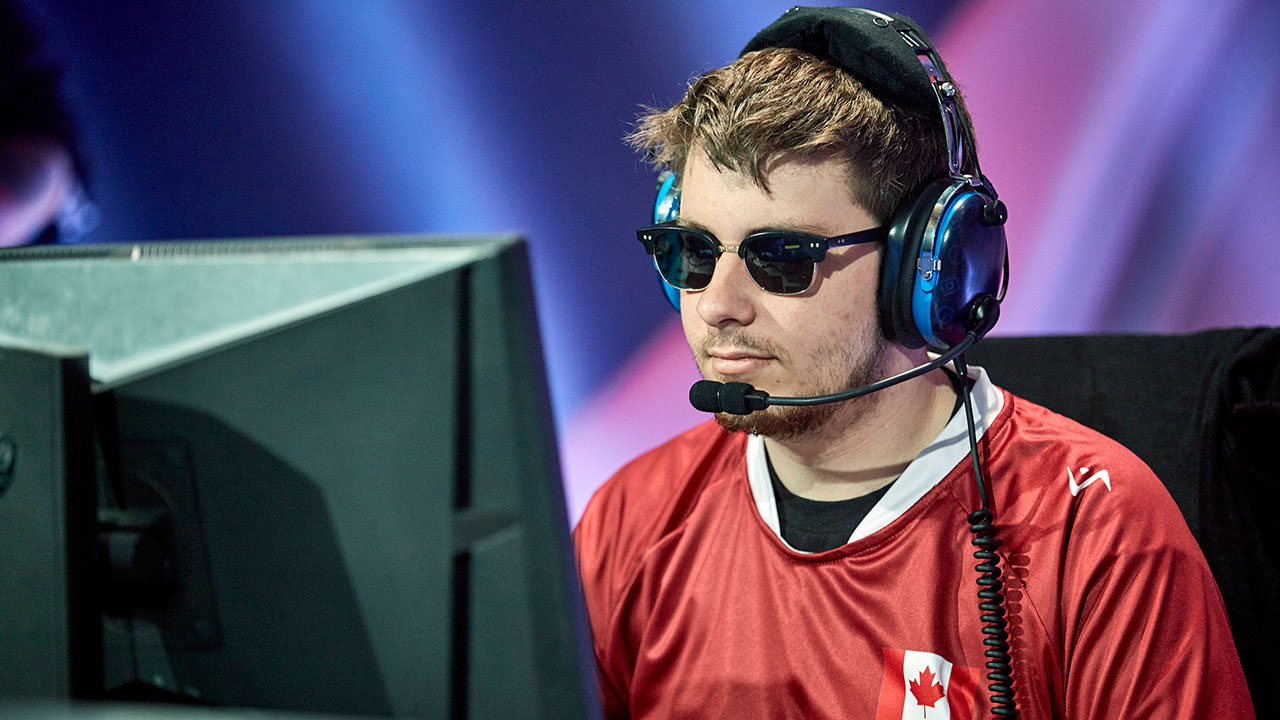 Lane "Surefour" Roberts at the 2016 Overwatch World Cup (Blizzard)
With his playing days behind him and aspirations greater than casting, Loranger has since found himself heading up the Kraft Sports Group's – the owners of the NFL's New England Patriots and MLS' New England Revolution – Boston Uprising of the forthcoming Overwatch League professional esports league that Blizzard's launching soon.
Roberts, too, is involved in the Overwatch League. Previously a pro player for esports organization Cloud 9, the 22-year-old unveiled on Thursday that he will be playing for the Los Angeles Gladiators, a team headed up by Kroenke Sports & Entertainment.
That's all in the future, however. Right now, all focus will be Team Canada and the Overwatch World Cup. Canada's opening match will be against Australia, but the team everyone's got their eye on is South Korea.
"Most people, if not everyone, should be looking at the team from South Korea as the frontrunner," Loranger said. "I don't think, inherently, that Koreans are any better mechanically than Western players but because of the cultural and team differences they just perform a lot better and I think, in general, Team Canada has to do something truly special to take a match off a contender such as South Korea."

Team Korea celebrates after qualifying for the finals of the Overwatch World Cup (Blizzard)
Roberts and his other five teammates feel confident they can make that special day happen.
"The thing we need to do to win the World Cup is we pretty much have to play perfectly, per se. The biggest part of Overwatch is not making mistakes. We just have to find our synergy, make sure we work well together and not make mistakes. Then I think we can win the World Cup."
It may not be the conventional way we cheer for our nation on an international stage, but it's still Canada vs. the World – even if it's a video game.