The Montreal Canadiens have signed winger Brendan Gallagher to a six-year deal, the club announced Wednesday.
Gallagher's new deal carries a $6.5-million cap hit, amounting to $39 million in total over the entirety of the contract.
The 28-year-old still has one more year left on his current pact, meaning he's now inked until the end of the 2026-27 season.
While there was word talks had stalled between the Canadiens and Gallagher's representatives following the club's recent signing of fellow wingers Josh Anderson and Tyler Toffoli, Gallagher is now back in the fold for the long haul, and will slot in as the team's highest-paid forward once his new deal kicks in during the 2021-22 season (following his one remaining year at $3.75 million).
Fresh off a 2019-20 campaign that saw him post 22 goals and 43 points through 59 games — and four points in nine post-season tilts — Gallagher remains an undeniably key piece of Montreal's offence, his role as the team's emotional heartbeat matched by his notable contributions on the scoresheet during his time in Montreal thus far.
Gallagher topped the 30-goal and 50-point plateaus in each of the seasons before the pandemic-shortened 2019-20 campaign.
With the Edmonton, Alta., native re-signed, the Canadiens now have a core in place for at least the next three seasons that includes Gallagher, Jonathan Drouin, Anderson, Toffoli and Paul Byron up front; Shea Weber, Jeff Petry and Joel Edmundson on the back end; and Carey Price and Jake Allen in the cage — with a number of those names signed beyond those three years.
October 14, 2020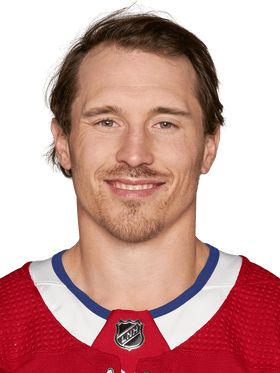 ---
SIGNED BY
Montreal Canadiens
CONTRACT TYPE
Contract Extension
SALARY CAP HIT
$6.5 million